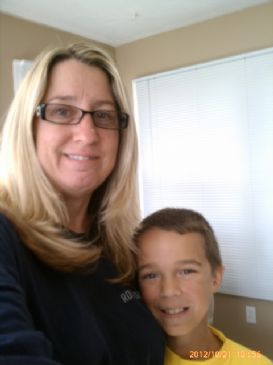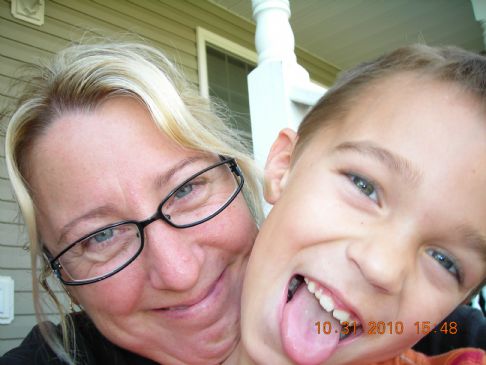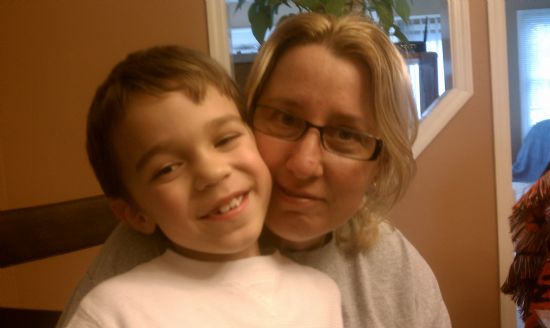 I have 22 pics in my gallery

Awards

Alright gonna try this again 2013 I am gonna lose 20 lbs
HI my name is Debbie I live in Columbia TN

March 3 2013
Wow what a struggle the first couple of months have been but I am staying with this, so far I'm down about 10lbs was hoping for a few more but at least its going down for the most part.
So Glad Spring is coming soon now!!

Dec 11 2012
Ok this whole year was a total loss for me I have gained back 3/4 of the weight I had lost. I have to get my mindset back on track. I know I can do this just got ...
HI my name is Debbie I live in Columbia TN

March 3 2013
Wow what a struggle the first couple of months have been but I am staying with this, so far I'm down about 10lbs was hoping for a few more but at least its going down for the most part.
So Glad Spring is coming soon now!!

Dec 11 2012
Ok this whole year was a total loss for me I have gained back 3/4 of the weight I had lost. I have to get my mindset back on track. I know I can do this just got to do it

Aug 11 2011
This summer has been extremely hard for me to keep on track so I am starting again with baby steps, adding one or two goals week or so, hopefully that will get me back on track

May 11 2011
weight is finally dropping, down about 10 lbs, so I am happy. this past month has been easier to keep on track for some reason but that is a good thing just got to keep on going. I know I can do this!

Jan 7 2011
one week down and I am feeling pretty good, weight isn't changing much yet but not gonna worry about that yet. got my exercise in everyday and kept my calorie count at a good level. I just have to keep on going!!

Jan 2,2011
Ok 2010 was a total bomb for me, gained back almost all the weight I lost in 2009 So it's back to the drawing board for me.


July 28 2010
OMG this year has been so hard for me to get and keep motivated. I have gained back 20 lbs of the 30 or so I lost last year, Very upsetting!! I don't know why this year has been so difficult for me.

Jan 4 2010
I made it through my first year on Sparkpeople, I did really well all year I was almost at my goal weight of 135 lbs until Oct set in, from then until now I have gained back about 15 lbs give or take. between it being so dark and dreary and all the holidays I really lost control. I know I can lose this weight again I just have to get myself back under control and get active again.

Jan 4 2009
I want to lose at least 30lbs maybe more if I can. I have been up and down with my weight for to long now and I really want to make a change in my eating and fitness habits.
I am having trouble getting motivated, so I am going to start by watching what I eat and go from there. I have already learned so much about nutrition and portion sizes.


"Finish each day and be done with it. You have done what you could. Some absurdities have crept in, forget them as soon as you can. Tomorrow is a new day. You shall begin it serenely and with.....high spirit."

====================================
===================================== == ROUND 1 Jan 2010=====

TOTAL EXERCISE MINUTES Wk 1: Jan.20 = 105 min
__Wednesday =
__Thursday =30 min
__Friday =15 min
__Saturday =
__Sunday =
__Monday =30 min
__Tuesday =30 min

TOTAL EXERCISE MINUTES Wk 2: Jan. 27 =

__Wednesday =
__Thursday =
__Friday =
__Saturday =20 min
__Sunday =55 min
__Monday =
__Tuesday =

TOTAL EXERCISE MINUTES Wk 3: Feb. 3 =


__Wednesday =
__Thursday =
__Friday =
__Saturday =
__Sunday =
__Monday =
__Tuesday =


========================================
==================================
Round 6
SPARK NASHVILLE'S 6-WK
STARTING CHALLENGE WEIGH-IN,
Aug 12 weigh in 142.5

Wk 1: _____ Weigh-in = __ 140.5
Wk 2: _____ Weigh-in = __138.5
Wk 3: _____ Weigh-in = __ 139
Wk 4: _____ Weigh-in = __ 138
Wk 5:_____ Weigh-in = __ 138
Wk 6: _____ Weigh-in = __
2009 =
FINAL 6-WK WEIGH-IN = ____

TOTAL WEIGHT/POUNDS LOST DURING THESE 6 WKS = -____

TOTAL EXERCISE MINUTES DURING THESE 6 WKS = _____

TOTAL WEEKS I REMAINED CONSISTENT = _____



======== ====ROUND 6:=================
6 WEEK Challenge
Weekly goal 200 minutes.

TOTAL EXERCISE MINUTES Wk 1: Aug 12
__Wednesday =20 min swim
__Thursday =20 min swim
__Friday = 60 min, swim,cleaning,playing with the kids
__Saturday =
__Sunday =20 min swim
__Monday = 30 min walk
__Tuesday = 20 min spark video, 20 min swim

total for week: 190 min

TOTAL EXERCISE MINUTES Wk 2
__Wednesday =
__Thursday =30 min walk
__Friday = 60 min
__Saturday= 45 min cleaning
__Sunday=60 min lots of yard work
__Monday =25 min finish yard
__Tuesday = 30 min SP videos and swim

total for week 250

TOTAL EXERCISE MINUTES Wk 3:
__Wednesday = 10 min walk
__Thursday = 25 min walk
__Friday= 20 min walk, 15 min swim
__Saturday =15 min swim
__Sunday =
__Monday =40 min walk
__Tuesday = 60 min walk, 10 walk spray yard

total for week 195 min

TOTAL EXERCISE MINUTES Wk 4:
__Wednesday =20 yard work, pulling weeds, raking
__Thursday =
__Friday = 120 min walk
__Saturday =
__Sunday = 15 min walk
__Monday =30 min running and passing hockey puck 15 min swim
__Tuesday = 20 min walk

total for week 210 min

TOTAL EXERCISE MINUTES Wk 5:
__Wednesday = 40 min walk
__Thursday =
__Friday =
__Saturday = 35 min ice skate
__Sunday =
__Monday = 62 min walk, jog
__Tuesday= 15 min walk

total for week 152 min

TOTAL EXERCISE MINUTES Wk 6:
__Wednesday =
__Thursday =
__Friday =
__Saturday =45 min ice skating
__Sunday = 10 min walk
__Monday =
__Tuesday = 20 min

total for week =75 min


=====================================
Round 5
SPARK NASHVILLE'S 6-WK
STARTING CHALLENGE WEIGH-IN,
July 1 146

Wk 1: July 1-7_____ Weigh-in = __ 143.5
Wk 2: July 8-14_____ Weigh-in = __ 143.5
Wk 3: July 15-21_____ Weigh-in = __ 144
Wk 4: July 22-28_____ Weigh-in = __ 145.5
Wk 5: July 29-Aug 4_____ Weigh-in = __ 143.5
Wk 6: Aug 5-12_____ Weigh-in = __142.5
2009 =
FINAL 6-WK WEIGH-IN = ____ 142.5

TOTAL WEIGHT/POUNDS LOST DURING THESE 6 WKS = -____ 3.5

TOTAL EXERCISE MINUTES DURING THESE 6 WKS = _____

TOTAL WEEKS I REMAINED CONSISTENT = _____



======== ROUND 5:
6 wk challenge ==========
Weekly goal 180 minutes.

TOTAL EXERCISE MINUTES Wk 1: July 1-7
__Wednesday =30 min
__Thursday =30 min
__Friday =45 min
__Saturday =30 min
__Sunday =20min
__Monday =
__Tuesday =45

total for week 200 min

TOTAL EXERCISE MINUTES Wk 2
__Wednesday = 35 min
__Thursday =
__Friday = 30 min
__Saturday=30 min
__Sunday=
__Monday = 45 min
__Tuesday = 50 min

total for week 190 min

TOTAL EXERCISE MINUTES Wk 3:
__Wednesday = 60min
__Thursday =
__Friday= 15min swim
__Saturday =60 min washed cars
__Sunday =
__Monday =20 min
__Tuesday =

total for week 155 min

TOTAL EXERCISE MINUTES Wk 4:
__Wednesday =
__Thursday = 15 min
__Friday = 30 min
__Saturday =15 min
__Sunday = 45 min
__Monday = 15 min
__Tuesday =

total for week 120 min

TOTAL EXERCISE MINUTES Wk 5: July 29-Aug 4
__Wednesday = 60 min
__Thursday = 45 min
__Friday =
__Saturday =15 min
__Sunday = 45 min
__Monday = 20 min
__Tuesday=60 min

total for week 245min

TOTAL EXERCISE MINUTES Wk 6: Aug 5-12
__Wednesday = 30 min
__Thursday =
__Friday = 40min
__Saturday = 30min
__Sunday = 30 min, 20min
__Monday = 30 min
__Tuesday =

total for week =180 min


SparkFriends

SparkTeams

My Ticker:
current weight: 148.0


Recent Blogs:

Profile


Member Since: 1/4/2009

SparkPoints: 30,684

Fitness Minutes: 20,259

My Goals:
my goal is to lose at least 25 lbs by this summer 2009.
(Made that goal)

I love to eat so my calorie count is going to be hard to keep in line.
(still love to eat but keeping track of my nutrition has been great, it really helped me)

I want to be Healthy again and have more energy and flexibility.


My Program:
====ROUND 1 ====MAR 2013====

TOTAL EXERCISE MINUTES Wk 1: Mar 6 =
__Wednesday = 54
__Thursday = 40 min
__Friday = min
__Saturday =
__Sunday =
__Monday =
__Tuesday =

TOTAL EXERCISE MINUTES Wk 2: MAR 13=

__Wednesday =
__Thursday =
__Friday =
__Saturday =
__Sunday =
__Monday =
__Tuesday =

TOTAL EXERCISE MINUTES Wk 3: Mar 20 =
__Wednesday =
__Thursday =
__Friday =
__Saturday =
__Sunday =
__Monday =
__Tuesday =



TOTAL EXERCISE MINUTES Wk 4:
Mar 27 =
__Wednesday =
__Thursday =
__Friday =
__Saturday =
__Sunday =
__Monday =
__Tuesday =

=TOTAL EXERCISE MINUTES Wk 5:
APR 3 =
__Wednesday =
__Thursday =
__Friday =
__Sat =
__Sun =
__Mon =
__Tues =

====ROUND 1 ====Jan 2010==

Personal Information:
I have lived in TN for 21 years now, I am
originally from Michigan.

I have always been a SAHM.
I have 1 grown Son and a 8 year old GS
I also have 2 dogs that keep me busy or drive me crazy depending on the moment.

Profile Image