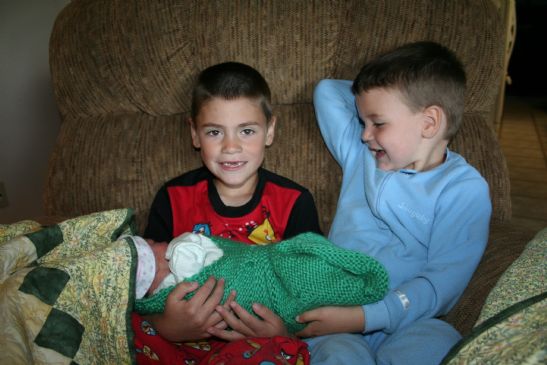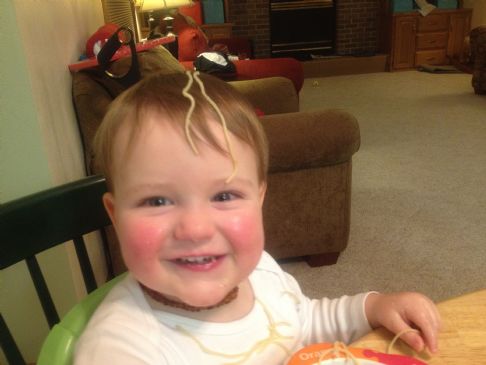 I have 27 pics in my gallery

Awards

Logging my food is fun, I should do it more often!
Hi! I'm Fran!

The picture on the left was taken on 3/19/2012, before my grandson Jeremy's swimming lesson started. He is six now, and his brother Wyatt is three.
I have a daughter who shares my birthday, and a son who is a police officer.

I almost 67 and work full time in a retail store. I don't feel old, especially when I take the opportunity to walk outside at lunch.

I have lost 1 1/2 inches in height, so I must do more weight ...
Hi! I'm Fran!

The picture on the left was taken on 3/19/2012, before my grandson Jeremy's swimming lesson started. He is six now, and his brother Wyatt is three.
I have a daughter who shares my birthday, and a son who is a police officer.

I almost 67 and work full time in a retail store. I don't feel old, especially when I take the opportunity to walk outside at lunch.

I have lost 1 1/2 inches in height, so I must do more weight bearing exercises.

After taking antidepressant medications for 14 years, my weight soared to 196 pounds. I quit all those pills and I finally lost that 50 pounds, lost 19 inches, and many clothes sizes.

The next spring, my skin seemed so itchy, all over.
I broke out in red, itchy hives after eating two servings of homemade beef barley soup.

Did not realize that barley was considered a grain with gluten in it!

So now, I follow a Blood Type 4 diet, with very little red
meat, corn, or gluten.

It seems to take forever to heal rashes and occasional bouts of contact dermatitis.

Doctors are concerned with my continually low blood platelet levels, but, otherwise, I seem to be healthy.

I struggle with seasonal bouts of depression, and daily exercise helps, as well as my very bright light by my computer desk.

Sometimes just taking those first steps are so hard.

Once, I get moving, then everything stays humming along.

8/3/09 159# 8/23/10 150.5#165#
neck 14 ",
chest 39" 36" 37.5"
below 32" 31" 32
waist 34" 34" 35"
hips 39" 38" 40"
hips 41 .5" (at fullest) 40.5" 43"

r. thigh 22.5" 22"

I wanted to keep this Optimist's Creed:

1. To be so strong that nothing can disturb my peace of mind.

2. To talk health, happiness, & prosperity, to every person I meet.

3. To make all my friends feel that there is something worthwhile in them.

4. To look at the sunny side of everything & make my optimism come true.

5. To think only the best, to work only for the best, & to expect only the best.

6. To be just as enthusiastic about the success of others as I am about my own.

7. To forget the mistakes of the past & press on to the greater achievements of the future.

8. To wear a cheerful expression at all times & give a smile to every living creature I meet.

9. To give so much time to improving myself that I have no time to criticize others.

10. To be too large for worry, too noble for anger, too strong for fear, & too happy to permit the presence of trouble.

11. To think well of myself & proclaim this fact to the world, not in loud words, but in great deeds.

12. To live in the faith that the whole world is on my side, so long as I am true to the best that is in me.

I like this from someone's blog:

*****God, grant me the Motivation to get off the couch and get moving!!!
*****The will power to navigate a world of holiday goodies and treats filled with sugar, fat, and salt temptations!!!
*****The peace of mind to not stress about the holiday rush or the numbers on a scale!!!
*****And the Common Sense to chose food for fuel and accept myself as I am!!!




More thoughts from others:

Positive thoughts strengthen your immune system, while negative thoughts weaken your immune system, and make you ill.
=================================
Complaining is a useless exercise. When you complain, you are pointing out to yourself something that is perceived as being wrong. You are reinforcing the negative message to yourself. As to the other people to whom you complain, they fall into several categories. Of the people who hear your complaints, 46% don't really care, 46% are happy you are having difficulties, 4% are concerned but do not have the means to be of any assistance and a mere 4% care and have the ability to help you. SO, if you repeat your complaint to 100 people, only 4 of them will be able to help you but you will have heard the negative message 100 times. this is not a good return on your investment and accomplishes nothing but to reinforce negativism.

We tend to eat just before retiring. This was an interesting blog.

The author read an article that stated that if you eat within an hour and a half before bed, you destroy your ability to produce natural Human Growth Hormone (HGH). Apparently HGH is the "fountain of youth." Here's a short list from Wikipedia that shows just a few of the things HGH is good for:

* Increases calcium retention, and strengthens and increases the mineralization of bone
* Increases muscle mass through sarcomere hyperplasia
* Promotes lipolysis
* Increases protein synthesis
* Stimulates the growth of all internal organs excluding the brain
* Plays a role in fuel homeostasis
* Reduces liver uptake of glucose
* Promotes gluconeogenesis in the liver[26]
* Contributes to the maintenance and function of pancreatic islets
* Stimulates the immune system

�Our deepest fear is not that we are inadequate. Our deepest fear is that we are powerful beyond measure. It is our light, not our darkness that most frightens us. We ask ourselves, Who am I to be brilliant, gorgeous, talented, fabulous? Actually, who are you not to be? You are a child of God. Your playing small does not serve the world. There is nothing enlightened about shrinking so that other people won't feel insecure around you. We are all meant to shine, as children do. We were born to make manifest the glory of God that is within us. It's not just in some of us; it's in everyone. And as we let our own light shine, we unconsciously give other people permission to do the same. As we are liberated from our own fear, our presence automatically liberates others.�

Marianne Williamson

�A Return to Love�
SparkFriends

SparkTeams



My Ticker:
August Minutes: 204

Interact with 2BHEALTHY46






Recent Blogs:

Profile


Member Since: 4/23/2008

SparkPoints: 25,202

Fitness Minutes: 31,613

My Goals:
-Walking daily at lunch;

- Follow Blood Type 4 diet;

Push water throughout day;

-Avoid extra sugar;

My Program:
Give an overview of what you are doing to meet your goals.


Personal Information:
I live on a small dairy farm in southern Wisconsin.

Profile Image