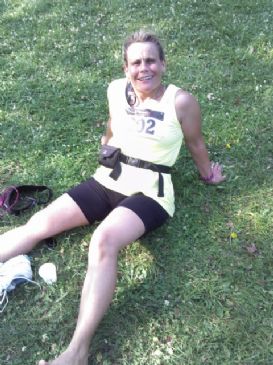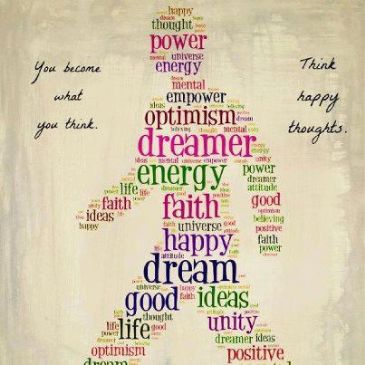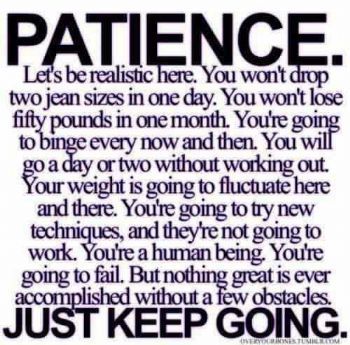 I have 11 pics in my gallery

Awards

Eat Less, Move More is My New Mantra
"People often say that motivation doesn't last. Well, neither does bathing--that's why we recommend it daily." -- Zig Ziglar, motivational speaker

"Whatever you can do, or dream you can, begin it. Boldness has genius, power and magic in it." --Goethe

I turned 40 in September 2009. I wanted 2010 to be the year I got healthy. I did really well for the first half of the year and lost just over 20 pounds.

Unfortunately, I have gained it all back and a few ...
"People often say that motivation doesn't last. Well, neither does bathing--that's why we recommend it daily." -- Zig Ziglar, motivational speaker

"Whatever you can do, or dream you can, begin it. Boldness has genius, power and magic in it." --Goethe

I turned 40 in September 2009. I wanted 2010 to be the year I got healthy. I did really well for the first half of the year and lost just over 20 pounds.

Unfortunately, I have gained it all back and a few extra pounds. I let excuses, a chronic illness, and negativity get in the way of staying on track. I let being tired rule my days. I realize now that if I let fatigue rule me, I will only end up tired, dead and really large! And, I really hate muu-muus! I might as well choose to be tired, healthier and happier!

I am used the forty+ days of Lent to get back on track. I am tracked my food and making healthy choices. By the end of Lent, I was averaging closer to 50 mins a day. I extended that streak to 105 days of fitness in a row!

I am a stay at home mom with 2 boys (12 & 9). I want to get healthy and stay healthy to be a better mom, wife and a better me!

I have found a love of motivating quotes. Here are my favorites:

"Discipline is the bridge between goals and accomplishments."--Jim Roh

"You are successful the moment you start moving toward a worthwhile goal." --Charles Carlson

"There's a difference between interest and commitment. When you're interested in doing someting, you do it only when it's convenient. When you're committed to something, you accept no excuses; only results." ---Kenneth Blanchard

"Plant seeds of expectation in your mind; cultivate thoughts that anticipate achievement. Believe in yourself as being capable of overcoming all obstacles and weaknesses" --Norman Vincent Peale

"Consult not your fears, but your hopes and your dreams. Think not about your frustrations, but about your unfulfilled potential. Concern yourself not with what you tried and failed in, but with what it is still possible for you to do." Pope John XXIII

Rewards:
Pounds (projected date)

5 pounds (4-1-2012)
Kindle book that isn't free
DONE: 3-5-2012
Got the Spark Cookbook

10 pounds (5-1-2012)
DONE: 3-19-2012
Got a cute chunky necklace & matching earrings

Lent challenge
DONE: 4-8-2012
Cute running skort & jacket

100 Day Fitness Streak (5-31-2012)
DONE: 6-5-2012...105 days!!!
HRM Watch

15 pounds (6-1-2012)
Chick Flick matinee (w/ a little popcorn)
DONE: 4-23-2012
Hydration Belt instead of movie

20 pounds (7-1-2012)
DONE: 6-1-2012
HRM Watch

25 pounds
DONE: 7-2-2012
HRM Watch

30 pounds (8-1-2012)
Hot stone Massage or afternoon tea with my mom

35 pounds (9-1-2012)
New, CUTE, Medical I.D. Bracelet

40 pounds (10-1-2012)
Girls Night Out, to a play would be awesome.

45 pounds (11-1-2012)
Sexy new dress

50 pounds (12-1-2012)
Date night or weekend away...place to wear the new dress


Current Status:


SparkFriends

SparkTeams

My Ticker:
current weight: 127.4

Interact with 2BEABETTERME







Recent Blogs:

Profile


Member Since: 1/3/2010

SparkPoints: 31,093

Fitness Minutes: 16,901

My Goals:
My ultimate, long term goal is to maintain a healthy BMI .

This is not a "diet" but a way of being healthy and happy that I can continue for my life.

I want my confidence back!

I want my butt to jiggle a LOT less when I box on the Wii.

I want to run races!

Ideal weight: 105 by Christmas 2012---obviously, I missed that goal. Moving it to 12-31-13.



My Program:
I drink 8 glasses of water a day.

I eat 1200-1750 calories a day.

During the forty+ days of Lent, I will exercise at least 15 minutes a day, no excuses, no exceptions!
DONE!!!

Beyond Lent, I am planning a 100 day exercise streak. DONE...105 days!!!

I workout using our treadmill, cycling, rollerblading, Wii Fit Plus and EA Active Sports. I also enjoy biking with the fam!




Personal Information:
I have been living with Addison's Disease for 7 years.

I live with my family on 5 beautiful, wooded acres northwest of Minneapolis. I love watching my boys grow and learn. I am addicted to scrapbooking. I enjoy reading, watching the wildlife on our property, and volunteering at church, school and a food shelf.

Other Information:
My Races for 2012:

4/21--Saint Paul Saints Running of the Pigs
40:25 (169/233)

5/20--Get Your Rear in Gear: 38:36 (848/987)

6/9--Lederhosenlauf:
39:02 (194/243)

7/4--Free to Run 4 on the Fourth, 4 miles: 54:04 (108/150)

8/25--Challenge Arthritis: 38:21 (64/82), 12:21 mile

9/1--Women Rock 10k: 1:18:38 (1641/2166), 12:40 mile

9/22--Boone Family Chiro:
35:42...personal best!

9/23--Women Run the Cities: 36:39, 656/1090 (11:48 mile)

November 10---Diva Dash


Profile Image