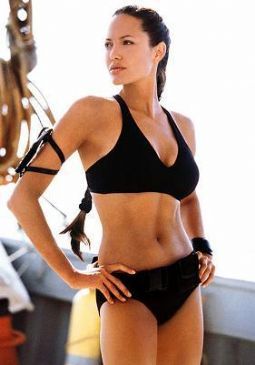 I have 50 pics in my gallery

Awards


I am saving myself on step at a time.
April 2014

Hey Peeps,


I hope this quote is true:

You canít focus on weight loss Ė thatís not something you can control. What you CAN control is the PROCESS. Your choices. And enough good ones built up over time will lead you to your goals. Work hard and accomplish the healthy behaviors, let the rest fall into place.

I am hoping this is the best year yet for me in everything, Life, Love and weight loss.

But I know it is up ...
April 2014

Hey Peeps,


I hope this quote is true:

You canít focus on weight loss Ė thatís not something you can control. What you CAN control is the PROCESS. Your choices. And enough good ones built up over time will lead you to your goals. Work hard and accomplish the healthy behaviors, let the rest fall into place.

I am hoping this is the best year yet for me in everything, Life, Love and weight loss.

But I know it is up to me to make this happen. So my goal is to get back in the gym, watch my nightly eating and reduce my stress.

If I can lose 1/2 a pound to a pound a week I will be back to my goal weight by the end of the year.

Wish me luck and please visit my page often with your kind support.

Cheers,

MJ-




Current Status:


SparkFriends

SparkTeams



My Ticker:
current weight: 209.0


Recent Blogs:

Profile


Member Since: 4/7/2008

SparkPoints: 16,189

Fitness Minutes: 16,191

My Goals:
2013- This year I need to work on losing the 40 pounds I have gained since last fall. I am trying new things to learn what will work the second time around.

2012- This year I am going to continue to challenge myself (more intense workouts) and work on getting leaner. 25-20% Body fat is the goal!

2011-I turned 40 this year (Jan 24th) and in Jan finally reached my goal of getting down to a size 12/10 (it is an amazing feeling to finally be at my goal!)

2010- This year's goal is to finish what I started back in 08'. (50 pounds and 180 lbs.)

2009- My goal this year is to be fit and toned. To lose inches all around and so I can fit better in my clothes.

Yr. 2008
I would like to lose all my weight I gained due to depression. I lost 45 pounds and gained it all back over the past two and a half years.
* update 12/30- I lost 40 lbs. for 2008

Yr. 2005-2007
Exercise and diet were such a struggle during my depression.

My Program:
1. Reduce Calorie intake especially for dinner and nightly snacking.

2. Try to make most of my meals. 2nd half of 2013- doing a gluten free Paleo food diet.

3. Change my routine to keep my body guessing and start losing weight again.

4. Be both mindful and kind to my body. Stressing out over things I can not change will not help me.

5. Have fun and stay busy on the weekends.



Personal Information:
My real name is Majella but some of my friends call me MJ or MB-

I love art and music.

I enjoy creating playlists and CD of Chill out/ Lounge Music for my friends and myself. (I am completely obsessed when it comes to making the perfect CD.)

I also write poetry and have been published on Poetry.com.

I would like to master the Haiku and spoken word. But generally write in free verse.


Other Information:
I love Kickboxing with a heavy bag and boxing with mitt work training. Currently I am taking a few exercise classes at Stanford to try to continue my fitness lifestyle. I generally work out anywhere from 3-6 times a week.

Profile Image