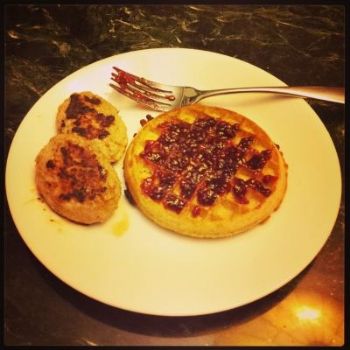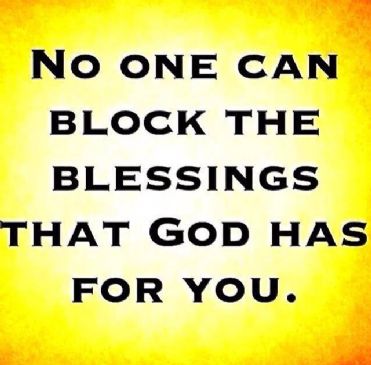 I have 35 pics in my gallery

Awards


"We SPARK to know we're not Alone."
....:::::not alone, that is in our JOURNEY to living healthy lifestyles. Here at SP, there are MANY voices of encouragement and ALL of it is in text form.

( ( It's Fantastic how ALL of us are Authors! ) )

...::::::And what will WE write on the tablets of our lives?

What a ...:::GIFT:::.... it is to just "move"! What a Fantastic Lifestyle I've discovered through Spark People!! ...::::::Thank you SP!

I've been sparked....through the ...
....:::::not alone, that is in our JOURNEY to living healthy lifestyles. Here at SP, there are MANY voices of encouragement and ALL of it is in text form.

( ( It's Fantastic how ALL of us are Authors! ) )

...::::::And what will WE write on the tablets of our lives?

What a ...:::GIFT:::.... it is to just "move"! What a Fantastic Lifestyle I've discovered through Spark People!! ...::::::Thank you SP!

I've been sparked....through the Powerful Connection of Prayer & the many Supportive & Motivating Sparkers God has planted in my life. I am so grateful for others!

My name is Laura....and I CrAvE this Lifestyle of Health & Fitness! ...but it hasn't always been this way....65 # ago. However, I have maintained my loss, and am focused now on body fat % (I'm at 24%), endurance and speed in my running and increasing my ST.

My journey is all about - the Spark of Jesus. He motivates me to be Fit, to eat Wisely and to Enjoy this Lifestyle!! I feel so "Alive"!! ....and whole.

Without my Lord Jesus & His never-failing LOVE and Presence, I would not be here! He IS my all in all -- my goal is to let His Light shine in my life as an act of Worship!

~~~~~~~~~~~~~~~~~~

GOAL: August 22, 2008: begin weight loss journey...lose 60# slowly...take it 1 day at a time....

DONE: November 2009 - lost 60#, and 51 inches down !

* * * * * * * * * *

GOAL: Maintain 60# loss, and increase strength endurance, lose inches too...

DONE: November 2010 - I have maintained my 60# loss, an additional 12 inches GONE!! & I'm CRAVING Strength training and cardio!!!, ...this healthy lifestyle is MY LIFESTYLE now!!

GOAL: June 2012 - Due to a motorist accident, I gained 8# and lost time during the recovery period....I need to regain strength, endurance and ideal weight....once again!

DONE: October 2012 Made my goal!! ...and even better than before! ...and now 3# away from my FINAL GOAL!

DONE: November 2012 I reached my Final Goal!! ..::::65# gone Forever! Now to maintain:::...my range weight is 140-145....gives me a 22 BMI.



* * * * * * * * * * * *

The following are quotes special to me:

My TOP favorite is borrowed from my friend KAL.

"Life's journey is not to arrive at the grave safely in a well-preserved body, but rather to skid in sideways, totally worn out, shouting, ''Wow... What a ride!'' ''

And an even BETTER version!

"I don't want to drive up to the pearly gates in a shiny sports car, wearing beautifully, tailored clothes, my hair expertly coiffed, and with long, perfectly manicured fingernails.
I want to drive up in a station wagon that has mud on the wheels from taking kids to scout camp.
I want to be there with a smudge of peanut butter on my shirt from making sandwiches for a sick neighbors children.
I want to be there with a little dirt under my fingernails from helping to weed someone's garden.
I want to be there with children's sticky kisses on my cheeks and the tears of a friend on my shoulder.
I want the Lord to know I was really here and that I really lived."
― Marjorie Pay Hinckley

"The Will of God will never lead you where the Grace of God cannot keep you."

"God doesn't Call the Qualified, He Qualifies the Called!!!"

Let the words of my mouth & the meditation of my heart be acceptable in Thy sight, O Lord, my Strength & my Redeemer. ~ Ps 19:14

Life without God is like an unsharpened pencil - It has no point!

"Success is not a destination, it's a journey."

If you never fail, you're not trying hard enough.

"Successful people have an abundance mentality."

"Integrity is never being ashamed of our reflections. "

"Attitudes are contagious. Is yours worth catching?"

"A good laugh is sunshine in a house"

"Character gets you out of bed; commitment moves you to action. Faith, hope & discipline enable you to follow through to completion."

Patience avoids a problem; kindness creates a blessing. One is preventive; the other is proactive.

"Life is 10% what happens to you and 90% how you respond to it."

Fear is leaving my body as I push myself to do what I know I was meant to do!

Are you a Fan of Jesus or a Follower?

"Fans don't mind him doing a little touch-up work,
but Jesus wants complete renovation.

Fans come to Jesus thinking tune-up,
but Jesus is thinking overhaul.

Fans think a little makeup is fine,
but Jesus is thinking makeover.

Fans think a little decorating is required,
but Jesus wants a complete remodel.

Fans want Jesus to inspire them,
but Jesus wants to interfere with their lives."

― Kyle Idleman, not a fan. Becoming a Completely Committed Follower of Jesus

I AM a Follower of Jesus ....::::Laura


Current Status:


SparkFriends

SparkTeams



My Ticker:
May Minutes: 1,056

Interact with VISUALLYRICS






Recent Blogs:

Profile


Member Since: 7/2/2009

SparkPoints: 85,549

Fitness Minutes: 71,130

My Goals:
**to BUILD a lean & toned body, maintain healthy eating habits...... for a lifetime!
This spells: W-O-R-K!

**To maintain 24% body fat.

**Unashamedly aDdIcTeD 2 Fitness!


My Program:
*** " major on the fellowship; minor on the food."


*** Quick-Fire Challenges Daily to the sound of praise and worship music....
for an effective energy-packed day!

*** Circuit Training/
Strength training at my Gym & RUN 3X/week.

*** daily Prayer is Power! ...and staying in His Word is Life!

Personal Information:
I live in central Texas, am married to my best friend, and mother of 4 beautiful blessings whom I home school...

My life is very full to say the least .....full of good stuff!


...and I LOVE Praise Music!! ...RED, Toby Mac, Ashes Remain, Sanctus Real, MW Smith, Superchick, Switchfoot, Fireflight & so many others!!


Other Information:
I also LOVE a nice hot cup of tea...


Profile Image