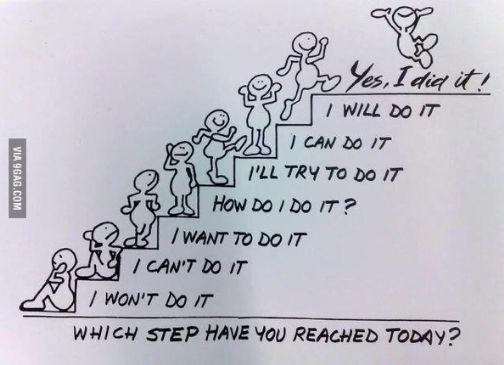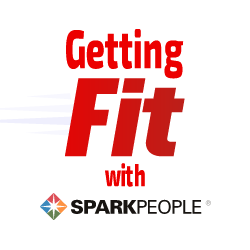 I have 10 pics in my gallery

Awards

So proud ☼f myself !
I love to read SparkPeople members' blogs and when something strike me, I want to keep it. So why not share it with you too?

"What I want to show you with this blog is that you don't need to be featured in a Sparkpeople article, a website, or in a magazine to be a success story. Every time you make a good choice, every time you come back on track after indulging, every time you run, every time you get up and move, every time you eat right, you have success; you ARE success." - ...
I love to read SparkPeople members' blogs and when something strike me, I want to keep it. So why not share it with you too?

"What I want to show you with this blog is that you don't need to be featured in a Sparkpeople article, a website, or in a magazine to be a success story. Every time you make a good choice, every time you come back on track after indulging, every time you run, every time you get up and move, every time you eat right, you have success; you ARE success." - WUMPASTAR

"I know that words are powerful, and when I tell myself that I'm not worth it, it scars my soul to believing that it's true. If I changed the narration of my life, it will most likely show on the outside too. It has to come from within though..." - WISHFULDREAMING

"Keep pushing your comfort zone, guys. You never know what kind of fun is on the other side." KJYUMANG

"7. Trying to be perfect works against your weight loss goal. This is so true! Perfectionism can lead us to failure, frustration and create setbacks. Did I ever wish to have a "perfect month" of eating right and exercise every day? Of course! Is this my reality? Definitely not: meetings, birthdays, events, kids, chores, appointments, etc. Would I let go, because I didn't have a "perfect month"? Never ever!" MYRMEN (www.coachcalorie.com/8-weight-loss-tips-y
ou-still-arent-using/)

"You know what you want. You even know what it takes to get there. Your skill or ability is not holding you back. It is FEAR: False Evidence Appearing Real. Time to get over it this week and take some BIG STEPS toward BRINGING OUT YOUR WARRIOR WITHIN..." www.trainingforwarriors.com


Current Status:


SparkFriends

SparkTeams




Recent Blogs:

Profile


Member Since: 1/12/2012

SparkPoints: 10,375

Fitness Minutes: 10,253

My Goals:
Just trying my best.
Been trying since December 27, 2013 ☼



Other Information:
Keep going never say I am starting over - SPARKFRAN514

Profile Image