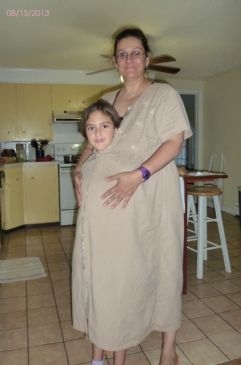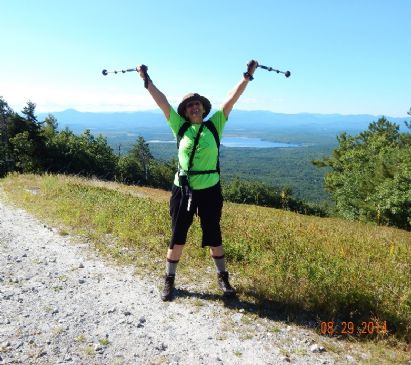 I have 3 pics in my gallery

Awards


- TOTAL RESET -
I joined SP in 2007. I was 'obese' and reached my weight goal - 125 lbs and 22% body fat in 2008.

I counted my calories daily with the SP FOOD TRACKER, found MOTIVATION in SP ARTICLES and various SP EXERCISE GROUPS.

I RAN, SWAM, BIKED, learned MARTIAL ARTS, did YOGA and STRENTGH TRAINING with Coach Nicole and Jillian Michaels DVDs.

After a few rides up and down the weight-roller-coaster-ride (some calls it the 'YO-YO' effect) since then, I am back to SP ...
I joined SP in 2007. I was 'obese' and reached my weight goal - 125 lbs and 22% body fat in 2008.

I counted my calories daily with the SP FOOD TRACKER, found MOTIVATION in SP ARTICLES and various SP EXERCISE GROUPS.

I RAN, SWAM, BIKED, learned MARTIAL ARTS, did YOGA and STRENTGH TRAINING with Coach Nicole and Jillian Michaels DVDs.

After a few rides up and down the weight-roller-coaster-ride (some calls it the 'YO-YO' effect) since then, I am back to SP now with different goals.

I want to be able to install myself into a routine I can realistically maintain and enjoy over the years, instead of intense quick temporary fixes that left me injured and frustrated in the past.

Right now, I enjoy HIKING with my family, indoor BIKING and ICE SKATING. When Hiking season will be over, my family and I want to pickup Snow Shoeing.

========================================

.: NEW GOALS - LIFETIME GOALS :.
----------------------------------------

- MAINTAINING 'NORMAL' BMI
- DAILY PHYSICAL ACTIVITY
- CARBS, SNACK and PORTION CONTROL.

========================================

PLANS/GOALS FOR OCTOBER:
------------------------------------

- Drink 8 cups of WATER per day
- Walk 10,000 STEPS per day (Wii Fit U Fit Meter)
- Get 7-8 hours of SLEEP per day
- Track my NUTRITION every day

- 10 minutes of STRENGTH TRAINING per day for the OFFICIAL 10-MINUTE DAILY EXERCISE STREAK CHALLENGE.

- Wii Fit U - 10 min/day
- Ice skating x2/week
- Hiking x1 or x2/week



Current Status:


SparkFriends

SparkTeams

My Ticker:
current weight: 14.0 over


Recent Blogs:

Profile


Member Since: 2/2/2007

SparkPoints: 82,505

Fitness Minutes: 81,163

My Goals:
- MAINTAINING 'NORMAL' BMI

- Improving BODY COMPOSITION

- REGULAR PHYSICAL ACTIVITY

My Program:
- Eating "clean" whole food - the lest refined, the best!

- CARBS, SNACK and PORTION CONTROL

- WALKING 10,000 steps/day

- ICE SKATING x2/week

- CYCLING (indoors or outdoors) x2/week

- Wii Fit U daily

- SP 8-Week Diabetes Weight Loss Challenge


Personal Information:
Kosher Vegetarian Diet with occasional fish.

---------------------

Started Walking and Hiking regularly in July 2014.

Picked up Ice Skating in August 2014.

Other Information:
RUNNING PERSONAL RECORDS
--------------------------------------

- 5K in 24:10 minutes! (08/16/08)
- 10K in 54:03 minutes! (07/04/08)
- Half Marathon in 2:32:32 (07/04/09) - unofficial
- First Triathlon (1K swim, 11.6 miles bike, 5K run) in 1:53:42 (07/11/09)

Profile Image