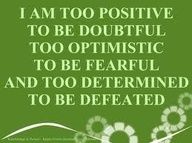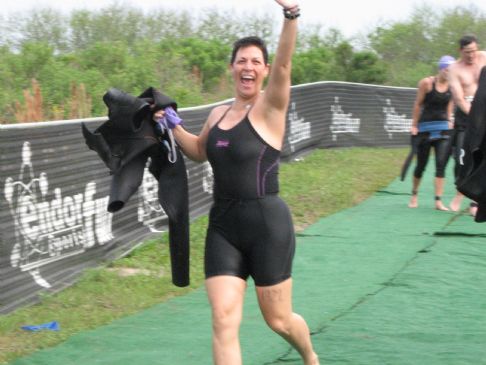 I have 50 pics in my gallery

Awards

2013 - Baby Steps to Triathlon shape AGAIN!
2013 - Obviously, you see how I like to change my Page Title and Introduction Text every year. The reason is, I want my SP peeps to know what I'm doing every year, cause it's always something different. LOL!

2011 ended a passion for kickboxing and boxing with one of my favorite instructors leaving, so I knew come 2012, I'd be hanging in the wind. Well 2012 was exactly that, I pretty much hung out in the wind with a huge question mark on my forehead of what to do. As in past ...
2013 - Obviously, you see how I like to change my Page Title and Introduction Text every year. The reason is, I want my SP peeps to know what I'm doing every year, cause it's always something different. LOL!

2011 ended a passion for kickboxing and boxing with one of my favorite instructors leaving, so I knew come 2012, I'd be hanging in the wind. Well 2012 was exactly that, I pretty much hung out in the wind with a huge question mark on my forehead of what to do. As in past page introductions, if you know me, that is NOT me. I always start a new year with a goal and I really thought 2012 was it for another big goal, it wasn't, so I had to push it into to 2013. Well because 2012 was a very unpredictable year for me with family issues and my own health issues, I knew this new year was not going to start out on a good note.

So I'll discuss 2012 first before I get into what I'm planning for our current year. Early in the year I wasn't sure of what I wanted to do with my goals, so I decided to get back into Bikram yoga again. Loved it as always and even accomplished something I never thought I would, a 60 day challenge of nothing but HOT yoga. Wow, that was a difficult challenge and definitely trying but I did it. After completing this challenge, my husband and I took a 9 day vacation to Germany, where I enjoyed the sites of 5 countries while there. It was an amazing time for us and quite cultural in fact, at least for me. This vacation made me take a step back and realize that I needed to do something again about some underlying injuries I've been avoiding.

After returning from a most amazing vacation, I really needed to assess what I was going to do for the rest of the year. Bikram was an outlet for me but didn't have my heart in that either after the challenge so I didn't return. These past couple of years since I've had these haunting injuries and having to deal with my mother and dementia, I have been rather scatter brained as to what I wanted to do let alone train for anything. It's been hard for me to concentrate on one thing at a time lately, hence the moving target I talk about in the "Other Information" section of this page. So for the rest of the year, I was doing a hodge podge of things, even though triathlon continued to be on the brain. I started Insanity, enjoyed that but even modifying the workouts I still had pain. I joined Title Boxing Club in my town and really could not withstand the pain either. So I finally decided, I'd just do my own thing and try to withstand the pain but I just didn't feel comfortable and that scatter brain feeling was just making me feel like crap. I figured it was getting too close to the end of the year to do anything else, I was referred to a chiropractor. So from August through December, that is what I did and nothing else. The injuries that I am referring to are the severe sciatica and knee injuries I've been suffering from on and off for the past 4 years. I had X-rays with the chiropractor who claimed I had a herniated disc to a full blown MRI with an orthopaedic surgeon who said I did NOT have a herniated disc and that all he saw was some common degeneration of bone and some small portrusions in one disc in my lower back and in my neck. Outside of that, nothing too severe. The surgeon did find a small spot on one of my ovaries which he claimed was rare, so he referred me to my Ob-Gyn where she said all those dime size spots were ovarian cysts not large enough to really do anything. She said they were not the cause of my sciatica either, so I was back to square one. All doctors, excluding the chiropractor said what I've been knowing for years, "listen to your body, if it hurts, cut back, if it doesn't keep doing what you're doing or do something that doesn't hurt." Well, that wasn't the answer I was looking for. I decided to just let it go and my body would lead me to where I needed to be.

During the latter part of 2012, with triathlon on the brain among other things, I researched some triathlon coaches in the area and found one. We got together and actually became friends. She kept in touch with me on and off during that time and we discussed me reassessing my situation after the first of the next year. We have not gotten back together yet but I will be contacting her to let her know what's going on with me. I really liked her ethics as a coach and will be hiring her to coach me to my first half ironman when I'm ready!!!

During all of this I purchased a Groupon to attend a gentle Ashtanga Vinyasa type yoga (on the advice of a friend studying to become a yoga instructor) during this same time which helped keep me stretched and keep me limber but nothing else, maybe a light power walk here and there but that was it. The last appt I had was with the Ob-Gyn last week and I'm left here to ponder what I should and shouldn't do. I've decided to make some goals for myself that are attainable for the first half of this year and see how I feel. If by July of this year, I'm feeling good and powerful, I will start training a bit harder for something in the fall, maybe a sprint triathlon of some sort. You see folks, that's obviously where my heart is and that is what I want to be doing even if it's a small race here or there until I am 100% healthy enough to handle training for that dream of a half ironman.

Even though I know I have a long road ahead with my mother, I feel a bit more at ease as to what I can and can't do. I've decided to go with that and just continue with my goals for this year and ongoing and see how I feel.

Grace's History:
1999 - 230 lbs., at heaviest weight and most unhealthiest of my life
2001 - 215 lbs., on my way to breaking 200 digits
10/2002 - 198 lbs.
12/2002 - 189 lbs.
1/2003 - 184 lbs.
3/5/03 - 180 lbs.
3/12/03 - 179 lbs.
4/8/03 - 177 lbs.
5/2003 - 174 lbs.
6/2003 - 171 lbs.
7/2003 - 164 lbs.
8/2003 - 158 lbs.
8/2003 - 9/2005 kept weight around 145 - 155
4/2006 - 139 lbs., lowest weight since wedding day 3/7/92
2007 - maintained weight between 140-145
2008 - bulked up a bit and gained to 150
2009 - Back & knee injury but still maintained a comfortable weight 150-155
2010 - Started boxing & kickboxing and gained to 160
2011 - Same as 2010
2012 - maintained between 160-165, then back injury returned and had to discontinue strenuos workouts
2013 - current weight 170

SparkFriends

SparkTeams



Interact with TRIATHLONBABE







Recent Blogs:

Profile


Member Since: 1/4/2007

SparkPoints: 30,916

Fitness Minutes: 50,239

My Goals:
2013 Fitness Goal:
Due to the haunting back issues I continue to deal with, my triathlon training may have come to an end. It's ok, I am continuing my fitness lifestyle with a newfound love for Zumba! I am also strength training like a diva warrior woman should!
2013 Nutrition Goals:
Well I am eating the food! I have learned to love myself and that has been one of the hardest things to do! I don't even own a scale anymore. I'm enjoying life and not constantly worried or stressing about every calorie I put in my mouth or every pound that I gain or lose. I eat healthy but if I feel like eating a cupcake or having a drink, I DO!!! I am so much happier and less stressed with these things and that makes for an awesome LIFE---style!

My Program:
M - Zumba
T & Th - Strength
W - Zumba
Fri - Zumba or Rest
Sat - Zumba or Strength
Sun - Rest Day

Personal Information:
"Life should NOT be a journey to the grave with the intention of arriving safely in an attractive and well preserved body, but rather to skid in sideways, dark chocolate in one hand, dirty martini in the other, body thoroughly used up from working out for so long, totally worn out and screaming, "WOOHOO what a ride!!!"

Other Information:
I like to be known as a moving target as many call me.
I love the outdoors to do whatever comes to mind that day.
I love to be involved in anything I can get my hands on, hot yoga, kickboxing, swimming, cycling, running, hiking, backpacking or whatever tickles my fancy that day!
I'll try almost anything once and if I like it, I'll keep doing it.
I don't stop at something till I excel at it. If I don't excel at it, I move on to another venture.

Profile Image