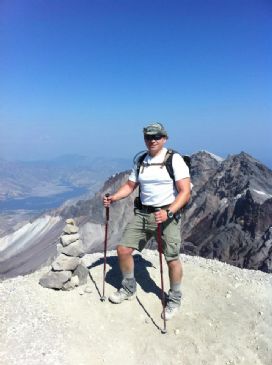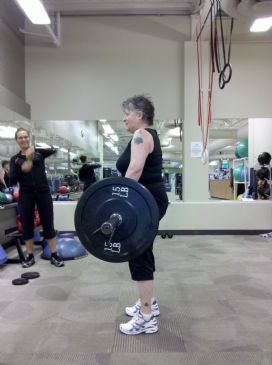 I have 11 pics in my gallery

Awards

To Stay Healthy
I still love life!

I continue to look forward to embracing LIFE and ALL OF ITS ADVENTURE!!

Working part time, and became a Nerium Brand Partner 8/18/13 to do what I love best....networking & helping others.

I have few regrets and have found I am fully in charge of my health at this stage, continuing to work through small physical challenges.

I am a mother, a cousin, an auntee, a friend, a co-worker, nana, and almost great-grandmother! I ...
I still love life!

I continue to look forward to embracing LIFE and ALL OF ITS ADVENTURE!!

Working part time, and became a Nerium Brand Partner 8/18/13 to do what I love best....networking & helping others.

I have few regrets and have found I am fully in charge of my health at this stage, continuing to work through small physical challenges.

I am a mother, a cousin, an auntee, a friend, a co-worker, nana, and almost great-grandmother! I work part-time at an elementary school. I volunteer several hours a week, take Professional Development classes through work, exercise, and always take a R & R day when my body needs a rest.

My big concern has been & probably always will be is my percentage of body fat, and my waist size. In the summer of 2010, I received a note in the mail from my primary doctor, she was very pleased with my results of a recent bone density test compared to the year before in 2009...I think it's sinking in my brain now...STRENGTH TRAINING WORKS!


Sandy


SparkFriends

SparkTeams



Interact with TOSTAYHEALTHY






Recent Blogs:

Profile


Member Since: 10/11/2009

SparkPoints: 15,490

Fitness Minutes: 16,468

My Goals:
to continue to listen to my body...progress at it's pace

(give myself 365 days to be injury-free)

to climb Tiger Mtn...last time was 8/1991




My Program:
April 7, 2013

I no longer drink soda pop, junk food, or jelly beans from Costco...I have lost many #'s & 11 inches. I no longer have those "cravings" I thought were normal; instead I long for "greens" and health! I am still @ Curves...though challenged by 2 back-to-back sports injuries (repetitious motion); physical therapy has certainly helped tremendously. It's been a "new" adventure kind of year....living alone after many years of sharing with a significant other. However, I'm ok & happy within my "own skin" as I've adopted a cleaner eating style tweeking my personal choices as I go along...










12/22/12

Still attempting to track consistently and stay within 2300mg of sodium per day. Not exercising at Curves, switched to a Wellness Program Gym at One-to-One Physical Therapy. Just started yesterday. Still dealing regularly with hurts from past injuries...means I must pace myself constantly. Thank goodness for SP!!

Personal Information:
I love life!! I teach as a Educational Assistant II here in the area, love to read, workout, play on the computer, sing, and highly interested in keeping myself healthy! I am single with a grown son, his domestic partner, and lots of animals to love!

Other Information:
"Faith is taking the first step even when you don't see the whole staircase." -Martin Luther King Jr.

My life is in a constant state of change. Awareness allows me to keep pace with that change. Only by knowing the person I am, can I create the person I want to become.

*the picture lifting weights goes with the caption below...

Certificate of Appreciation
Completion of the 2009-2010 Fitness Challenge
ALL STAR FITNESS
Tacoma, Washington



Profile Image