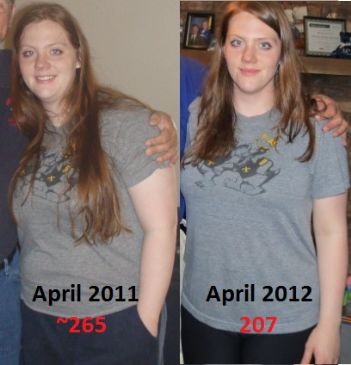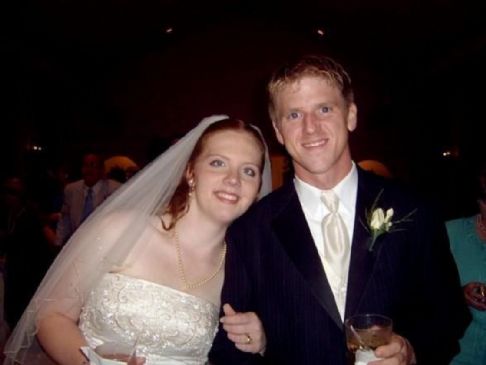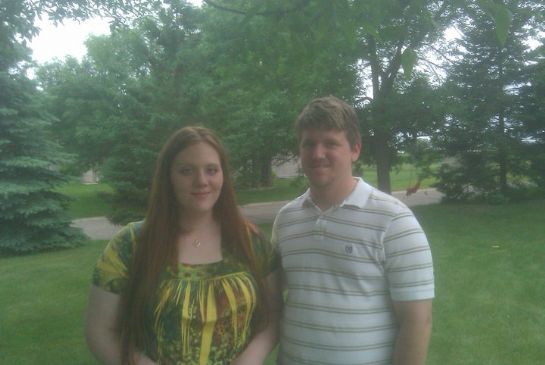 I have 20 pics in my gallery

Awards

What your mind can conceive, your body can achieve!
I want to lose the weight the right way, through a nutritious diet and exercise. I want this to become a lifestyle for myself and my family so we can be healthy together!

Starting at 39.4 BMI, 265 pounds (highest known, estimated highest is 280), 43.5 inches at waist.

Goal 1: **ACHIEVED 10/26/11**
250 pounds, 37.2 BMI
[[reward=weighted hula hoop]]

Goal 2: **ACHIEVED 11/26/11, 37.75"**
38 inches.
[[reward=new scale]]

...
I want to lose the weight the right way, through a nutritious diet and exercise. I want this to become a lifestyle for myself and my family so we can be healthy together!

Starting at 39.4 BMI, 265 pounds (highest known, estimated highest is 280), 43.5 inches at waist.

Goal 1: **ACHIEVED 10/26/11**
250 pounds, 37.2 BMI
[[reward=weighted hula hoop]]

Goal 2: **ACHIEVED 11/26/11, 37.75"**
38 inches.
[[reward=new scale]]

Goal 3: **ACHIEVED 12/14/2011**
230 pounds, 34.2 BMI.
[[reward=yoga pants]]

Goal 4: **ACHIEVED 3/25/2012**
215 pounds, 32.0 BMI.
[[reward=new running shoes]]

Goal 5: **ACHIEVED 5/13/2012**
199.9 pounds, 29.6 BMI (no longer considered obese!)
[[reward=bikes]]

Goal 6: **ACHIEVED 8/18/2012**
185 pounds, 27.5 BMI.
[[reward=massage and haircut]]

Goal 7:
165 pounds, 24.4 BMI
[[reward=shopping trip]]
SparkFriends



SparkTeams



My Ticker:
current weight: 200.8


Recent Blogs:

Profile


Member Since: 5/24/2009

SparkPoints: 20,728

Fitness Minutes: 33,100

My Goals:
1. Lose 100 pounds.
2. Become more active outside: sports, camping, biking, hiking, etc.
3. Give up fast food and soda.
4. Run on the beach with my son without feeling self-conscious or having to stop to catch my breath.
5. Do 10 real push-ups.
6. Use my elliptical for an hour.
7. Size 8 pants.

My Program:
I am trying to consume an about 1600 calories/day. I do 3-4 days of at least 40 minutes of cardio, and I work on my arms and legs 3 days/week each. I also work on my core every time I do cardio. I focus on nutritionally balanced meals and exercise in order to lose weight the right way and keep it off!

Personal Information:
I live in Minneapolis with my husband and 4 year old son. I work as an accountant. I enjoy spending time with my family; we go to the zoos, museums, parks, and any other places and events we can find.

Profile Image