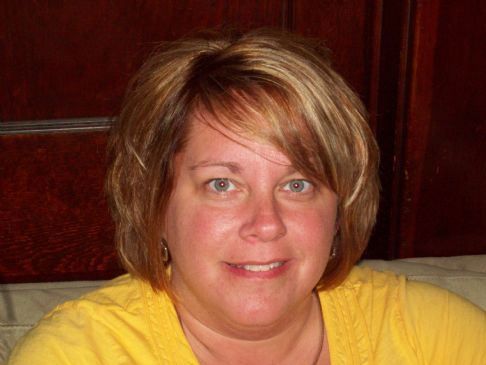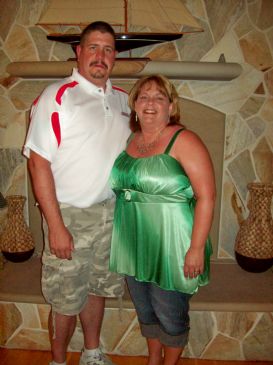 I have 25 pics in my gallery

Awards

Small Steps
I am a happily married mother of three boys. I don't spend a lot of time focusing on me. I have big health goals that are going to make me change that though. I am a wellness leader at work - I'm not the best role model, but I research a lot of great tools and I am a good motivator for others.

I am a DONE Girl!
I am DONE being the fat mom.
I am DONE eating the same crap and expecting different results.
I am DONE with excuses.
I am DONE crying.
I am ...
I am a happily married mother of three boys. I don't spend a lot of time focusing on me. I have big health goals that are going to make me change that though. I am a wellness leader at work - I'm not the best role model, but I research a lot of great tools and I am a good motivator for others.

I am a DONE Girl!
I am DONE being the fat mom.
I am DONE eating the same crap and expecting different results.
I am DONE with excuses.
I am DONE crying.
I am DONE hiding.
I am DONE...
Are you DONE?

I posted this on a message board 2/26/09:

1) Why Am I Overweight? I am overweight because in the past I have eaten what I want, when I want and as much as I want with no intention of working out, being active in any manner and without regard for consequences. I was all about pleasure and indulgence - no self control.

2) Why do I want to lose weight? Well, believe it or not, all of that self indulgence and pleasure I thought I was enjoying was really bringing me down. I was gaining weight but not upset about it - or at least I didn't think it bothered me, but seeing pictures of myself and having many health issues brought on by my weight is opening my eyes. I want to LIVE - not just breathe, but LIVE a quality life!

3) Why have I been unable to maintain weightloss in the past? Because I have never approached weight loss as a healthy lifestyle change. I try fad diets, pills, skipping meals, eating minimal calories and then once I reach my goal or near it I start rewarding my self with food. Oh, glorious food - you know all the stuff I gave up totally to drop the weight, then it's like any other addiction you get a taste and then the cravings kick in. My husband loves me regardless of size so I give in to the cravings and a piece of pizza turns into 5 pieces of pizza, a scoop of ice cream turns into a heaping bowl of ice cream, a handful of chips into a BAG of chips... and so on.

WOW - you're right, this should work. I am shocked by my own responses. I am not discouraged, I am a bit ashamed, but now I am EMPOWERED! I will use this information on my journey and I will keep it safe with me and draw from it the strength I need to stay strong, to stay alive!

Now, ask yourself these 3 questions:
1) Why are you overweight?
2) Why do you want to lose weight?
3) Why have you been unable to maintain weightloss in the past?
This great tool came from my DONE Girls group - thanks fellow DONE Girls.

BAHAMA MAMAS' MANTRA

As Bahama Mamas, we are:

Beautiful beyond words
Amazing inside and out
Healthy for life
Able to handle any challenge
Motivated to succeed
Alive with the thrill of changing our lives

Mighty in our will to resist negativity
Ambitious to reach all goals
Masterfully creating our futures
Always ready for the goodness coming our way



Current Status:


SparkFriends

SparkTeams



My Ticker:
Pounds lost: 10.0


Recent Blogs:

Profile


Member Since: 1/23/2009

SparkPoints: 15,825

Fitness Minutes: 8,422

My Goals:
I want to be healthy enough to keep up with three boys!

I want to enjoy going places and trying new things!

My Program:
Looking for ways to center my kind body and soul.

Choosing a simpler way of life.

Other Information:
Peace of mind, peace of body, peace of spirit. Fitness is holistic.

Profile Image