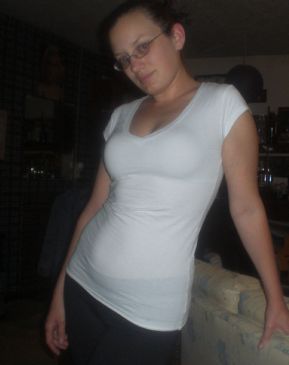 I have 3 pics in my gallery

Awards

Hard Work
I've been on SP for several years now. I've tried joining teams, blogging, having a SP buddy, I bought the book...the whole 9 yards. But for whatever reason, nothing "stuck."

Granted, I have come a LONG way over the years. My heaviest weight was 180-190. Through unhealthy diets, depression and sporadic exercise I did manage to lose 40-50 pounds over the past 8-10 years. Yes, that is an accomplishment even if it wasn't done in the "proper" way.

Recently I found ...
I've been on SP for several years now. I've tried joining teams, blogging, having a SP buddy, I bought the book...the whole 9 yards. But for whatever reason, nothing "stuck."

Granted, I have come a LONG way over the years. My heaviest weight was 180-190. Through unhealthy diets, depression and sporadic exercise I did manage to lose 40-50 pounds over the past 8-10 years. Yes, that is an accomplishment even if it wasn't done in the "proper" way.

Recently I found myself not only staying the same weight, but gaining even MORE weight back...30 pounds the past couple years!

Yet again, I am starting over. Trying again. Jumping back up into the saddle. I joined a fitness program through my insurance at work. I have been going 1/2 an hour before work and 1/2 an hour after work.

My 30th birthday is right around the corner and I'd like to be in the best shape I've ever been :)
SparkFriends

SparkTeams

My Ticker:
current weight: 183.4


Recent Blogs:

Profile


Member Since: 12/29/2008

SparkPoints: 13,120

Fitness Minutes: 11,624

My Goals:
To be toned, not jiggly! Size 4 pants and a perky butt :)

My Program:
30 minutes of cardio Monday through Thursday

30 minute Curves Circuit Training Monday through Friday

No pop, candy, chips, or fast food

100 oz water per day

Other Information:
"Forget past mistakes. Forget failures. Forget everything except what you're going to do now--and do it."

~William Durant~

Profile Image