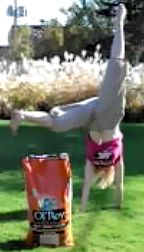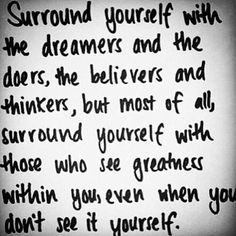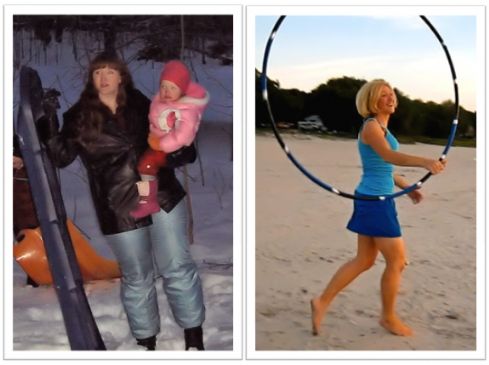 I have 44 pics in my gallery

Awards


Be the *A*W*E*S*O*M*E*
One Day at a Time.

I entered into this journey depleted, defeated, and depressed. I reached my goal of losing 50lbs and getting inside my healthy B.M.I. range.

I am a married to SNOWANGELSSPOCK and we have five children. The weight that had catapulted me into obese range wasn't from pregnancies but a neurological problem. I gained weight by using my fridge as a physical and emotional pain maintenance tool.

I started on Spark at the same time I started on ...
One Day at a Time.

I entered into this journey depleted, defeated, and depressed. I reached my goal of losing 50lbs and getting inside my healthy B.M.I. range.

I am a married to SNOWANGELSSPOCK and we have five children. The weight that had catapulted me into obese range wasn't from pregnancies but a neurological problem. I gained weight by using my fridge as a physical and emotional pain maintenance tool.

I started on Spark at the same time I started on therapies and medicinal intervention. I could only track my intake for the first few months when I lost the majority of the weight. I was a homeschooling, stay-at-home mom that lived with-in an arms length of her nemesis (the fridge).

When I initially got to my healthy range I maintained one week before I allowed the bad habits of ignoring portions, poor hydration and negativity to take over and bring back 13lbs. I had made the mistake of thinking since I arrived at healthy, I was magically healed of my addiction.


☼ Weight Log:
First Round with SparkPeople ~ March 2010
Restart 10 months later when I realize I need to take this journey one challenge at a time.

In the Beginning: 220
Week 0: 212.6 (Jan 31/11)
Week 1: 206 My boobs disappeared and I am starving to death. Both are lies that my belly is trying convince my brain of.
Week 2: 202 This Food Log is a meanie. No way I'm overeating THAT much!
Week 3: 201
Week 4: 203 (Feb 28)
Week 5: 202
Week 6: 200.2 (March 14)
ONEderland!! 198.8 March 15th
Week 7: 197.8 (contemplating adding informal exercise tnx MYSTERYROSE)
Week 8: 196 (against all odds...'Magical Bodies' tnx KAURAKITTEN. I thought I should go 'up' after the indulgences, but, I got cut some slack.)
Week 9: 194.4
Week 10: 195 (Great Lake Water Weight...can't be the sugar and ignoring that time consuming tracker...nah...)
Week 11: 193.8 (Migraine Mayhem continues)
Week 12: 192.8 (MM continues..lay-off-sugar-woman!)
Week 13: 191.4 ...chiro helping maintain migraine pain
Week 14: 193 (um, maybe something to do with the second helpings of Mother's Day cheesecake and not m.m.?...maybe...)
Week 15: 195.6 (slip back to six seeks ago weight. Refocus on intake accuracy and keep aware meds and swelling)
Week 16: 189.4 (I've been playing in my garden and mowing my lawn and having major CANADIAN SPRING FEVER, but, I'm back on track and, um cool!!!)
Week 17: 189.2 (I thought maybe my battery died on my scale and was being gracious, nope, I'm actually in 180ville!!!!)
Week 18: 186.6 (I really am in 180ville...I may be in 170ville before I accept 180ville!)
Week 19: 187.6...grrr...stress-eating:Tornadoes and Ultimatums
Week 20: 184.4 35lbs GONE!!! Goal Photo Posted!
Week 21: 183.4
Week 22: 182.8 (I hate you German chocolate and stress....evil!!!)
Week 23: 184.4 (car died.phone died.lawn dying.plumbing dead.hubby gone for weeks on end...Oreos...you act like my friend in times of stress, I don't think you are...)
Week 24: 181.4 (What? Week from hell with migraines and depression and I lost weight? I'll take this as a Mercy Loss.) Got to 180lb!!!
Week 25: POO!!181.4
Week 26: 179.4 How? Bodies are an enigma to me. Now that I've dropped weight I get a higher calorie allowance too? Um, AWESOMESAUCE!
Week 27: 179.9...technically still in 170ville...whew! I swear 3 days without water and 5 kids, I'm surprised I've maintained. I deserved a HERO BISQUIT. I haven't murdered anybody....
Week 28: 178 I'll call this an OFFICIAL 170ville. Self-High-Five!!!!
Week 29.4.: 174.4 I took the opportunity to take Spark sabbatical at the same time as our Church's Corporate 3 Day Fast. It reminded me that what I use to fuel my spark will determine my success. I choose HIM.
Week 30: 176.4 Snowglobe season is beginning. The temp have dropped and we live in a puddle. I am not adjusting.
Week 31: 174.6 Yay!!! Portion control!
Week 32: 174.4 back to weight of 3 weeks ago...realized I am choosing to maintain this morning. I haven't arrived in "Healthy Range"; just feel great and feel like I look great so I've stopped. I'm still on course though and I can still do this for myself as my birthday present.
Week 33: 173.2 The sun shines not on us, but in us. The rivers flow not past, but through us, thrilling, tingling, vibrating every fiber and cell of the substance of our bodies, making them glide and sing."
c/o ECLIPSED
Week 35:171 "And the day came when the risk to remain tight in a bud was more painful than the risk to blossom..."NAVYMOM133. I'm afraid to be the me I'm created to be...
Week 36: 168lb
CANADIAN THANKSGIVING MONDAY!
I have reached my goal to lose 50 lbs!!!
I was voted as Spark People Motivator on 09/10/11 (c'mon that's COOL!)
Week 37: 168.9 Fused to my chair with migraines and Demons. Holy Soul Searching Week Batman!!!!
Week 38: 168.4 Okay. Enough of this petrified of people garbage. *Ignore them* Oct.29..my birthday! I got to 166lbs..I'm at my healthy BMI. YAY!
Week 39: See above. fyi...I jinxed myself.
Week 40: 166.6 Water was NOT my friend this week...know what was? Cheetos.
Week 41: 164.6 Woah, I gotta be careful. I am stepping on the scale more often and messing myself up. I'm getting more critcal of myself. That is going to stop, cuz, I have done so AWESOME!!!
SELF~HUG!!!
Week 42: 161.9. I am so stressed. I'm tired, depressed and migraining more. Instead of gluttony, it's now starvation. Anemia has worsened. That will be rectified. xoxo
Week 43: 161.4 Iron pills are my friend again. I'm trying hard to be good with my food and I am trying not to be a Grinch. Yay me...again with the Self-High-Five. I so rock those....
Week 43.5: 158 Blew past Goal weight of 160 for December 17th. BOOYAH!!!! Now onto maintenance. Daily we wrestle...now though, I am strong. I can so do this!!!
Week 45: Maintained 158 even with a 4 day chocolate binge-fest.
Week 46: up. 158.6 chocolate chaos is reigning over here. I was not prepared for so much of in (any actually) to be in my home. Sneaky nemisis.
Week 47:up. 160.9 GRRR!!! Chocolate and Pasta and Dressing and and forgettting what H20 stands for!!!!!
Week 48: Early Weigh-In (2 days) YAY portion control and water and GUM!!!!! 156.9! BOOYAH Take that 2011!!!
GOAL! GOAL! GOAL! GOAL! GOAL! GOAL! GOAL! GOAL! GOAL!
Week 49: Wow. Skipped Weigh-IN. Off my game.
Week 50: Emotional reaction to Sp/Fb privacy violation, and physical violation and I'm up to 159.2. I'm trying to get my focus that no one determines my worth but the one who creatd me.
Week 51: 156.9 whatev...the couch and my butt are having an affair...I think it's because my butt hates the cold.
Week 52: 159.2 Guess What? Cheetos and Cheesecake and Emotional eating are NOT my friends. Who knew?! GRRrrr...
Week 53: 158.2 Whew...
Week 54: 156.8 ok..
Week 55: 155.8 Magic "Portions" and lots of water. (and Gum - waaaay addicted to gum)
Week 56: 157.2 Wasn't as diligent on my 'Magic Portions' and exercised my @$$ off reading someone else's blog about exercise being more important. Obviously for them, not me. GR!
Week 57: 155.4 early weigh-in I DON'T CARE if today is Saturday and not my Monday weigh-in. Saturday is playing nice!!! SO HELLO I'm at 155lb in my books...d@mn close anyway. SO :P evil powers that be. I WIN! Kiss my FRENCHIE BUM BUM!!

Fast Forward to 2014. Life through a curve ball. I ate my stress. I got to the 'sick and tired of being sick and tired) much earlier than I did before. I am dumping 10lbs of post-surgery weight with Spark.

☼☼☼☼☼No one can do this for you. "OWN" it! ~Moi☼☼☼☼☼
SparkFriends

SparkTeams



My Ticker:
current weight: 168.4

Interact with SNOWANGELDIVA





Recent Blogs:

Profile


Member Since: 3/2/2010

SparkPoints: 20,098

Fitness Minutes: 21,201

My Goals:
☼To Embrace this Journey of Mind, Body and Spirit.


☼To give myself the gift of getting from Obese to Healthy by my birthday.
DONE Oct.29/2011!

☼ Tucked comfortably at the top of my B.M.I. 158
DONE Dec. 2011

☼ "Dream" 150. Dead Center of my B.M.I.


My Program:
☼One Day At A Time.

BASICS:
*sleep (6hr min.)
*water (8cup min.)
*portions (1300-1600 cal)
*Daily Diva (personal hygiene plus SPARK-le)
*Daily 5K Walk
*Dance/Hoop, for relaxation.

Personal Information:
Drama Mama and I'm at one with that. I "own" my DIVA.

Retired home educator.
Gigantor DS (15)
Duchess DD (13)
Tank DS (9)
Marshmallow DS (7)
Princess DD (5)

B/Vlogging, SparkFriends and the SparkTracker are instrumental in my success.


Other Information:
Count your blessings instead of your crosses;
Count your gains instead of your losses.
Count your joys instead of your woes;
Count your friends instead of your foes.
Count your smiles instead of your tears;
Count your courage instead of your fears.
Count your full years instead of your lean;
Count your kind deeds instead of your mean.
Count your health instead of your wealth;
Count on God instead of yourself.
~~Unknown Author~~

Profile Image