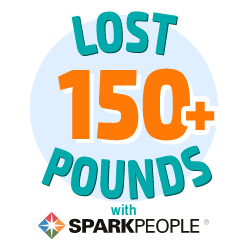 I have 17 pics in my gallery

Awards


Sugar free and loving it
Proudly an Italian born Canadian and a featured guest on the Oprah Winfrey Show (February 2nd 2000) for losing 155 pounds!
In September 1995, I weighed just over 300 pounds! The most important thing that I have learnt on my journey to being healthy is to first love myself enough to care!
I was sick and tired of being sick and tired. I was sick of being on the sidelines of life and not being in the game of living. I was sick of having my weight decide what I could or couldn't wear, ...
Proudly an Italian born Canadian and a featured guest on the Oprah Winfrey Show (February 2nd 2000) for losing 155 pounds!
In September 1995, I weighed just over 300 pounds! The most important thing that I have learnt on my journey to being healthy is to first love myself enough to care!
I was sick and tired of being sick and tired. I was sick of being on the sidelines of life and not being in the game of living. I was sick of having my weight decide what I could or couldn't wear, what I could or couldn't do.
I came to the realization that I HAD A CHOICE to be fat or fit!
I chose to be fit, healthy and vital!

http://seaglassqueen.blogspot.com/

SparkFriends

SparkTeams



Interact with SEAGLASSQUEEN






Recent Blogs:

Profile


Member Since: 12/3/2009

My Goals:

I want to maintain my healthy lifestyle for my peace of mind, body and soul.



My Program:

I am active daily.

I stop eating after 8 pm.

I am sugar free and loving it!

Personal Information:
I live in New Brunswick on the beautiful Bay of Chaleur! I am a beachcomber and jewellery designer and love working with sea glass hence my name the Sea Glass Queen. I am the mother of 6 children and Nonna to 5 grandchildren. I am happily married to a great guy for 39 years.



Other Information:
I went from barely walking a block to running 7 marathons.

Believe that you can and you will!

Profile Image