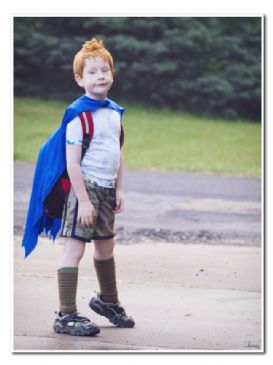 I have 29 pics in my gallery

Awards


TODAY IS A NEW DAY!!
A reawakening of sorts! I really started living again on December 12, 2011. That's when my Spark journey really began. Four months ago (at the end of October 2012), I hurt myself in a 5K. I went into a slump from there. BUT NO LONGER!!!

[This is a blog that I've decided to post here as a go to. :)]

WAKE UP DAY!!
-I am dubbing Monday March 18, 2013 WAKE UP DAY!! The day I woke up! (Again!)
It's time to stop sinking into the hole of "Poor Me" despair and ...
A reawakening of sorts! I really started living again on December 12, 2011. That's when my Spark journey really began. Four months ago (at the end of October 2012), I hurt myself in a 5K. I went into a slump from there. BUT NO LONGER!!!

[This is a blog that I've decided to post here as a go to. :)]

WAKE UP DAY!!
-I am dubbing Monday March 18, 2013 WAKE UP DAY!! The day I woke up! (Again!)
It's time to stop sinking into the hole of "Poor Me" despair and gaining and gaining the weight I had lost and losing all of the muscle and progress I had gained.
YES, I had hurt my leg and knee. BUT it is no excuse to let ALL of my progress go down the crapper!! (Sorry for the language.) :)

So getting back on track I am..

1. Tracking my food and staying in my calorie range. (Fun, fun.)

2. Making sure I am drinking my 10 glasses of water a day. I wrote 20oz 4x on the fridge and every day I am/will check off each one as I go until they are all checked off, equaling to 10 8oz glasses.

3. Making sure I get my Cardio. Even if just 20 minutes, I will get it in!

4. Strength Training. Making sure I get my (at least) 3 days a week of ST.

5. I FINALLY did my measurements!

6. I took before shots to kick off the new beginning!

7. I made a new goal list for my new weekly weight goals.

8. Stay connected with my SparkTeams and SparkFriends for support!

9. Blogging. Be open and honest and public with what is going on. Stop hiding. Let it all out. No more holding it in.

10. NEVER give up. NEVER stop trying to figure out what works best FOR ME! Never give up on ME. Keep Trying! Keep Pushing! Keep Moving Forward!


-WEEKLY WEIGHT GOALS -
HW ever: 205
HW2013: 158
3/18 WUD: 154
3/23 GW: 152 DONE!
3/30 GW: 150 DONE!
4/06 GW: 148 DONE! (on 4/7)
4/13 GW: 146 DONE! (on 4/17)
4/20 GW: 144
4/27 GW: 142
5/04 GW: 140
5/11 GW: 138
5/18 GW: 136
5/25 GW: 134
6/01 GW: 132

**WUD=WAKE-UP DAY!!
**GW=GOAL WEIGHT

"If it is to be, it is up to me."
- Author Unknown
SparkFriends

SparkTeams



My Ticker:
current weight: 164.8

Interact with SARASMILING






Recent Blogs:

Profile


Member Since: 5/28/2010

SparkPoints: 61,487

Fitness Minutes: 63,270

My Goals:
To lose from 60 to 70 pounds all together.

HW: 205
H2013W:158
H2014W:163.2
GW: 132
________________

2014 GOALS:
4/23: 159.2
4/30 GW: 157
5/7 GW: 154.5
5/14 GW: 152.5
5/21 GW: 150
my birthday:5/24 GW:149

________________

2013 GOALS:
3/18 WAKE-UP DAY!! 154
3/23 GW: 152 DONE!
3/30 GW: 150 DONE!
4/06 GW: 148 DONE! (on 4/7)
4/13 GW: 146 DONE! (on 4/17)
_________________

2012 GOALS:
December 12th HW- 205
January 12th GW- 195 DONE!
February 12th GW- 187 DONE!
March 12th GW- 180 DONE!
April 12th GW- 172 DONE!
May 12th GW- 165 DONE!
June 12th GW- 157 DONE!
July 12th GW- 150 DONE!
August 12th GW- 145 NOT DONE! REEVALUATION!!
September 12th GW- 145 DONE!
October 12th GW- 142 DONE!
November 12th GW- 139
December 12th GW- 136
January 12th GW- 134

My Program:
"If it is to be, it is up to me."
- Author Unknown

Daily Goals:
Live Vegan & Gluten Free
No sodas, No processed foods, No junk!
Drink 10-12 Glasses of water a day.
Track my Fitness.
Exercise 5-6 days a week! (even if a busy day, get in at least 10 minutes.)
Blog Daily to keep motivated.
Weigh in Daily and Track Progress in Blog

Profile Image