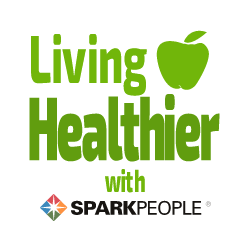 I have 62 pics in my gallery

Awards

RubysNana
"Start by doing what's necessary; then do what's possible; and suddenly you are doing the impossible." - St. Francis of Assisi

To accomplish great things, we must not only act, but also dream, not only plan, but also believe.
Anatole France

We all have our own life to pursue, our own kind of dream to be weaving, and we all have the power to make wishes come true, as long as we keep believing. Louisa May Alcott

"We are what we repeatedly do. ...
"Start by doing what's necessary; then do what's possible; and suddenly you are doing the impossible." - St. Francis of Assisi

To accomplish great things, we must not only act, but also dream, not only plan, but also believe.
Anatole France

We all have our own life to pursue, our own kind of dream to be weaving, and we all have the power to make wishes come true, as long as we keep believing. Louisa May Alcott

"We are what we repeatedly do. Excellence, then, is not an act, but a habit." Aristotle

"Just when the caterpillar thought the world was ending, he turned into a butterfly." Proverb

"Food is the most widely abused anti-anxiety drug... and exercise is the most potent yet underutilised anti-depressant. Choose wisely." Unknown

�I walk slowly, but I never walk backwards.�
�Abraham Lincoln

The man who moves a mountain begins by carrying away small stones. ― Confucius

"Do or do not. There is no try." Yoda

" Pretty women wonder where my secret lies. I'm not cute or built to suit a fashion model's size. But when I start to tell them, They think I'm telling lies. I say, It's in the reach of my arms, The span of my hips, The stride of my step, The curl of my lips. I'm a woman phenomenally. Phenomenal woman, That's me. " Maya Angelou


"I wasn't going to eat it, I was just going to taste it. "Winnie the Pooh

"Let us be grateful to people who make us happy, they are the charming gardeners who make our souls blossom." ~ Marcel Proust

"If you have built castles in the air, your work need not be lost; that is where they should be. Now put the foundations under them." HENRY DAVID THOREAU

"You're braver than you believe, and stronger than you seem, and smarter than you think." Christopher Robin to Pooh

"The only person you are destined to become is the person you decide to be." RALPH WALDO EMERSON

"Write injuries in sand, kindnesses in marble." FRENCH PROVERB

"Delicious Autumn! My very soul is wedded to it, and if I were a bird I would fly about the earth seeking successive autumns."- George Eliot

�Life is like a ten speed bicycle. Most of us have gears we never use.� �Peanuts cartoonist, Charles M. Schulz

"To love and be loved is to feel the sun from both sides. "- David Viscott

"Obstacles don't have to stop you. If you run into a wall, don't turn around and give up. Figure out how to climb it, go through it, or work around it." - Michael Jordan

"Fall seven times, get up eight." - Japanese Proverb

"Patience and perseverance have a magical effect before which difficulties disappear and obstacles vanish." - John Quincy Adams

"The gem cannot be polished without friction, nor man perfected without trials." - Chinese Proverb

"Never give in. Never. Never. Never. Never." - Winston Churchill

"Great works are performed not by strength but by perseverance." - Samuel Johnson

"I am a woman in process. I'm just trying like everybody else. I try to take every conflict, every experience, and learn from it. Life is never dull." Oprah Winfrey

"Time is the coin of your life. It is the only coin you have, and only you can determine how it will be spent. Be careful lest you let other people spend it for you." Carl Sanburg

"Plant seeds of expectation in your mind; cultivate thoughts that anticipate achievement. Believe in yourself as being capable of overcoming obstacles and weaknesses." Norman Vincent Peale

"It is not easy to find happiness in ourselves, and not possible to find it elsewhere." Agnes Repplier

"Consult not your fears, but your hopes and dreams. Think not about your frustrations, but about your unfulfilled potential. Concern yourself not with what you have tried and failed in, but what is still possible for you to do."
Pope John XX111

"You must learn to be still in the midst of activity and to be vibrantly alive in response." Ghandhi

"The greatest danger for most of us is not to aim too high, and we miss it, but to aim too low, and we reach it." Michelangelo

"Success is not final, failure is not fatal; it is the courage to continue that counts." Sir Winston Churchill

"Water is the only drink for a wise man." Henry David Thoreau

"Those who believe they can do something are probably right - and so are those who believe they can't." Unknown

"There are only two options regarding commitment. You're either IN or you're OUT. There is no such thing as life in-between."
Pat Riley

"I don't believe in failure." Oprah Winfrey

"To give anything less than your best is to sacrifice the gift." Steve Roland Perfonte

"A man who wants something will find a way; a man who doesn't will find an excuse." Stephen Dolley, JR.

"I have always thought the actions of men are the best interpreters of their thoughts." John Locke

"Life is not easy for any of us, but what of that? We must have perseverance and, above all, confidence in ourselves." Marie Curie

"Goals that are not written down are just dreams." Unknown

"If you are going to be able to look back on something and laugh about it, you might as well laugh about it now." Marie Osmond

"Know the true value of time; snatch, seize, and enjoy every moment of it. No idleness...... never put off until tomorrow what you can do today." Lord Chesterfield

"Do all the good you can, by all the means you can, in all the ways you can, to all the people you can, as long as you ever can." John Wesley

"Years wrinkle the skin, but to give up enthusiasm wrinkles the soul." Lord Chesterfield.

"Don't be fooled by the calendar. There are only as many days in a year as you make use of." Charles Richards

"We either make ourselves happy or miserable. The amount of work is the same." Carlos Castaneda

"Wisdom is knowing what to do next, skill is knowing how to do it, and virtue is doing it." Anonymous

"Nothing in this world can take the place of persistence." Calvin Coolidge

"Many of life's failures are people who did not realize how close they were to success when they gave up." Thomas Edison

"There's a difference between interest and commitment. When you're interested in doing something, you only do it when it's convenient. When you are committed to something, you accept no excuses, only results." Kenneth Blanchard

"No one can choose your mountain or tell you when to climb.... it's yours alone to challenge at your own pace and time." Patrick J. Hacker-Harber

"People often say that motivation doesn't last. Well niether does bathing - that's why we recommend it daily." Zig Ziglar

"Think highly of yourself because the world takes you at your own estimate." Unknown

"Worrying is like a rocking chair, it gives you something to do, but doesn't get you anywhere." Anonymous


Current Status:


SparkFriends

SparkTeams



My Ticker:
Pounds lost: 5.4

| | | | |
| --- | --- | --- | --- |
| 0 | 2.55 | 5.09999999999999 | 7.64999999999999 |

10.2

Recent Blogs:

Profile


Member Since: 10/14/2008

SparkPoints: 128,388

Fitness Minutes: 98,719

My Goals:
2016 Goal: I will live a life style of good nutrition and exercise in order to be a healthy and active person.
2016 Mini Goals:
1. To stop emotional eating.
2. To lose at least 4 pounds a month.
3. Exercise at least 30 minutes,five times a week.
4. To organize other areas of my life so there will be less work and more time for fun. .
5. Take my life one day at a time!

My Program:
5% WINTER CHALLENGE 2016
GOALS

Lose 5% of my body weight

Track my food six days a week

Exercise a minimum of 30 minutes 6 days a week

Weigh and record my weight 1 time a week

Complete all the team challenges
Starting Weight : 185.2
Week One 182.8
Week Two 182.6
Week Three 181.8
Week Four 181.0
Week Five 181.0
Week Six 179.2
Week Seven
Final Weight

My 5% goal is to lose _______ lbs
My goal weight is

5% WINTER CHALLENGE 2016

Final Weight

My goal was to lose 9.29 lbs
I loss …..

Other Information:
MINI GOALS

1. drink 8 glasses of water a day for 1 week.

Profile Image