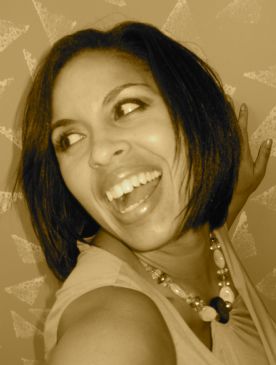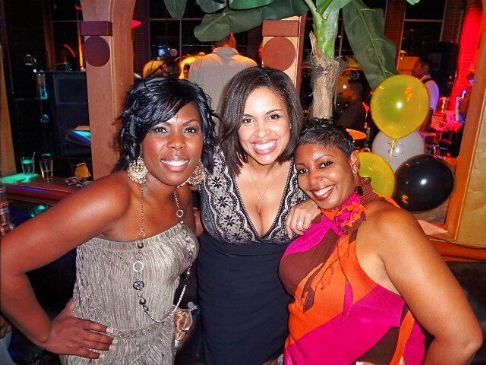 I have 47 pics in my gallery

Awards


2013 will be MY year. I plan on bringing in my 40th FABULOUSLY!!!
Currently under MAJOR construction. Time to finally finish what I started!

I'm realizing when I need inspiration, I should hold up a mirror (or look at pictures of me when I was at my supreme best!) No one can do this for me, except me.

2013

JANUARY
Week 1: -6 lbs.
Week 2: -1 lb.
Week 3: -0.5 lb (Starting to notice more tone in my thighs)
Week 4: -3 lbs. (Woo hoo! Way to finish January strong!)

Pounds Lost January: ...
Currently under MAJOR construction. Time to finally finish what I started!

I'm realizing when I need inspiration, I should hold up a mirror (or look at pictures of me when I was at my supreme best!) No one can do this for me, except me.

2013

JANUARY
Week 1: -6 lbs.
Week 2: -1 lb.
Week 3: -0.5 lb (Starting to notice more tone in my thighs)
Week 4: -3 lbs. (Woo hoo! Way to finish January strong!)

Pounds Lost January: 10.5 / Inches Lost: 4" overall

FEBRUARY
Week 5: -1 lb.
Week 6: -1 lb. (tummy is starting to slim down)
Week 7: -2 lbs.
Week 8: -1 lb.

Pounds Lost February: 5 / Inches Lost: TBD

MARCH
Week 9: same (slimming mid-section for sure!) ;0)
Week 10: -1 lb. ( I'm definitely getting slimmer in the tummy!) ;0)
Week 11: -4.5 lbs. (Feeling less pudgy)

APRIL

"WHAT HAPPENED?!?"

MAY


SparkFriends

SparkTeams


Recent Blogs:

Profile


Member Since: 1/14/2008

SparkPoints: 25,265

Fitness Minutes: 20,583

My Goals:
My ultimate long-term goal is to have a SUSTAINABLE weight loss.

I need to finish what I started. Period.

My Program:
-Work out 4-6 days a week.
-Strength train 3 times a
week.

-DRINK MY WATER.

-Only weigh myself once a week.

-Remember that weight loss is a process.

-Mix it up! Try new ways of working out!

-Don't become frustrated with myself if I don't see instant results.

-Remember first and foremost: THIS IS A LIFESTYLE, NOT A PASSING PHASE.

-Smile.

Personal Information:
- Interior designer for 20 years.
- Never had a favorite color.
-Favorite emotion: Laughing so hard until you cry and almost pee your pants.
- Deathly allergic to cats.

- I'm a goofball and find a way to laugh at just about everything. (Except when people fall...that's just not funny.)

-Fluent in Sarcasm.

-I've got a mean right hook and a pretty wicked jump shot.

-Ex Nu-Yawka.

-You're not dressed if you're not wearing earrings, lip-gloss and a smile!


Other Information:
I've never worn a bikini.
And I want to just to say I did. So there!

Weird things about me:
1. I don't trust everyone's potato salad.

2. I ALWAYS carry a toothbrush and toothpaste. (And a spare for a friend, just in case.)

3. I can't write with pencils.

4. I don't like the way newspaper feels.

5. I finally got a Face Book account.

6. When I'm really upset I switch between speaking English and Spanish.

7. I get bored easily and have the attention span of a gnat.



Profile Image