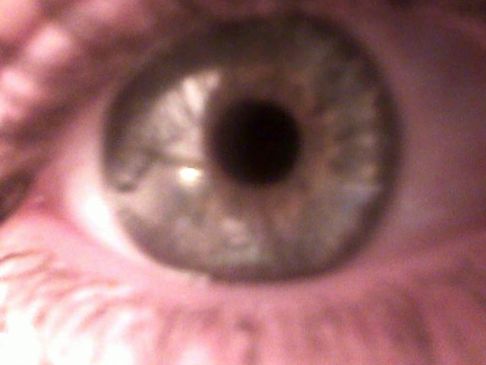 I have 11 pics in my gallery

Awards

Fight the Fight. Finish the Race. Keep the Faith.
After three years on SparkPeople, I have made some noteworthy self-discoveries. This is the first time I have ever made a lasting commitment to exercise regularly, made a deliberate decision and consistent effort to lose weight, and believed myself capable of reaching my goals. At the end of the day, the degree of your mental fortitude is the determining factor in your success. Whatever your situation that is something you have the power to control!

"The great dividing line between ...
After three years on SparkPeople, I have made some noteworthy self-discoveries. This is the first time I have ever made a lasting commitment to exercise regularly, made a deliberate decision and consistent effort to lose weight, and believed myself capable of reaching my goals. At the end of the day, the degree of your mental fortitude is the determining factor in your success. Whatever your situation that is something you have the power to control!

"The great dividing line between success and failure can be expressed in five words: 'I did not have time.'"
-Franklin Field

"The difference between a successful person and others is not a lack of strength, not a lack of knowledge, but rather in a lack of will."
-Vincent T. Lombardi



SparkFriends



SparkTeams



My Ticker:
current weight: 145.0


Recent Blogs:

Profile


Member Since: 2/20/2010

SparkPoints: 223,953

Fitness Minutes: 98,991

My Goals:
-a waist below 30 inches

-a full-fledged size six

-get a healthy BMI

-earn 2,500 fitness minutes per month

-weigh 149 by June 30, 2013 . . . . goal met!

-weigh 139 by December 31, 2013

-weigh 129 by June 30, 2014

-weigh 119 by December 31, 2014

**schedule is subject to change.



My Program:
-limit junk and sweets

-track nutrition daily

-maintain a consistent habit of exercise

-record official weekly weigh-ins every Saturday

-record measurements monthly

-persevere no matter what!



Personal Information:
Name: Prot (rhymes with "wrote")

Location: Dayton, OH

Age: 26

Height: 5' 3"

Starting dress size: 12

Current dress size: almost 6



Other Information:
Interests and hobbies: Sunday school teacher, playing and teaching the piano, knitting, crochet, classical mythology, reading, creative writing, zumba, and travel.

Favorite books: Atonement, Surrender by Sonya Hartnett, The Count of Monte Cristo, Ethan Frome, The French Lieutenant's Woman, Beloved, Gone with the Wind, Tess of the D'Urbervilles, Lolita, The Hunchback of Notre Dame, Great Expectations, Les Miserables, the Bible.

Currently reading: Paradise Lost, How to Read Literature Like a Professor, and Literature: Reading Fiction, Poetry, and Drama (textbook)

Favorite movies: Atonement, Pride and Prejudice (2005), Schindler's List, The English Patient, Gladiator, 300, Inglourious Basterds, The House of the Flying Daggers, Anna Karenina (2012).

Last good movie I watched: THE OLYMPICS!

Profile Image