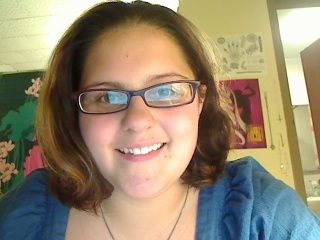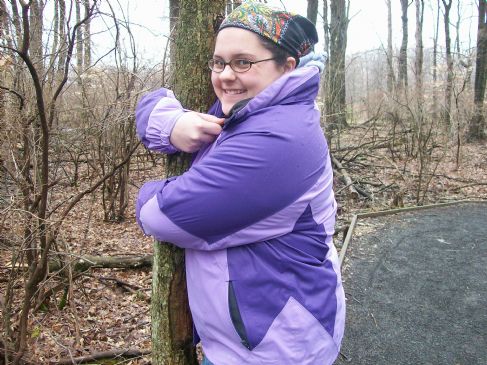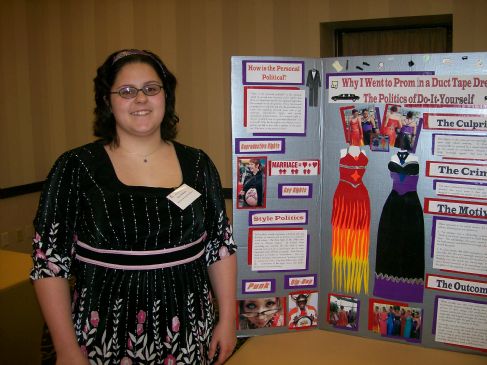 I have 7 pics in my gallery

Awards

Pounds and Pronouns
Hey! You've reached the page for Mary from the Youtube channel Pounds and Pronouns (www.youtube.com/poundsandpronouns)

Please feel free to check out my blog in addition to the vlog to watch my journey as I try to lose 100 pounds!

So, a quick rundown of my goals:

*Be within a healthy weight range before I graduate from College in May 2011. (100 lbs to go!)
*Fit into a size 16 by my best friend's wedding in July 2011.
*Workout aerobically, ...
Hey! You've reached the page for Mary from the Youtube channel Pounds and Pronouns (www.youtube.com/poundsandpronouns)

Please feel free to check out my blog in addition to the vlog to watch my journey as I try to lose 100 pounds!

So, a quick rundown of my goals:

*Be within a healthy weight range before I graduate from College in May 2011. (100 lbs to go!)
*Fit into a size 16 by my best friend's wedding in July 2011.
*Workout aerobically, everyday, for a least 30 minutes.
*Perform a full-body stretch every morning.
*In the words of John Green, "Less Brown, More Green."
*DFTBA


Rewards:
5 lbs down: (post suggestions in comments)
10 lbs down: (post suggestions in comments)
20 lbs down: (post suggestions in comments)
40 lbs down: (post suggestions in comments)
60 lbs down: (post suggestions in comments)
80 lbs down: BIKINI!!!
100lbs down: Have professional pictures taken, new wardrobe (including sexy underwear!)

6 months weight maintenance: I've got my wings...(Tattoo!)
SparkFriends



SparkTeams

My Ticker:
current weight: 245.0

Interact with NIVEDITAVIDULA







Recent Blogs:

Profile


Member Since: 1/17/2010

My Goals:
No joke, my significant other is my ultimate motivation for embarking on this journey. He thinks I'm beautiful just the way I am, but I know I can be healthier. I want to spend as many healthy years with him as I can, and help bring his children into the world, and so for that I need to get myself healthy and in shape! The boy loves me, and I love him, and someday soon I may even love the skin I'm in!

My Program:
Mostly I'm sticking to using the wii fit for now, and a couple dance cardio DVD's. I love belly dancing, and I feel great when I do it! It doesn't seem to matter what I eat, I can't lose weight unless I exercise! Thanks to the Sparkpeople New YOU Bootcamp, I have an edge!

Personal Information:
Being a college student living on campus is tough, especially with a meal plan and a school with no regard for healthy options beyond salad. Even the vegetarian options are all fried! I do my best, and will continue to work harder for my health!

Other Information:
I'm a pagan, and a member of the organisation Ar nDraiocht Fein. Their nine virtues shall guide me!



~~Hospitality - Moderation - Fertility - Integrity - Perseverance - Courage - Vision - Wisdom - Piety~~

Profile Image