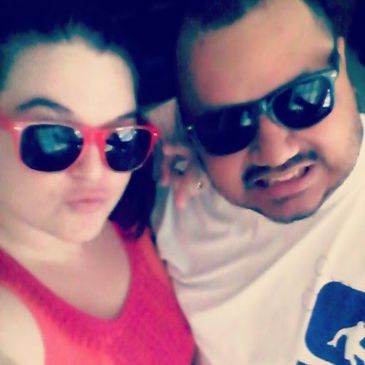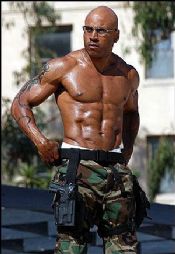 I have 50 pics in my gallery

Awards

Welcome to RudolphFrog's LilyPad
Happy Holidays, Merry Christmas, & welcome to LilyPad Central!!!!

I have my LilyPad decorated & all my Christmas lights turned on!!!! I have a small white fiber optic tree that is up!! It is very festive here!!!!

Being sick for the last several weeks has put a damper on my weightloss progress, but this too shall pass!!!!

I have realized that every small change that I make propels me onward in either the right direction or the wrong direction!! ...
Happy Holidays, Merry Christmas, & welcome to LilyPad Central!!!!

I have my LilyPad decorated & all my Christmas lights turned on!!!! I have a small white fiber optic tree that is up!! It is very festive here!!!!

Being sick for the last several weeks has put a damper on my weightloss progress, but this too shall pass!!!!

I have realized that every small change that I make propels me onward in either the right direction or the wrong direction!! Deciding to have & be a "diet Buddy" & to follow the Ideal Protein alternative diet & to move more has propelled me into the RIGHT direction!!!! I am finally losing weight.....over 30# in 12wks!!!! Commitment, focus, & accountability WORK!!!! I may be under a tremendous amount of stress & trying to get ready to move across the country, & having to get rid of most of my possession, I can still make the little choices that propel me in the RIGHT direction!!!! I will continue to be a Froggie Under Construction...............

My life is utter CHAOS right now!!!! I am trying to weed my way through things, but takes time!!!! {{something I am short of!! LOL!!}}

"You have brains in your head. You have feet in your shoes. You can steer yourself in any direction you choose!!" ~ Dr. Seuss

"Start where you are.....
Use what you have......
Do what you can!!!!"
...........Arthur Ashe


"If you woke up breathing, congratulations! You have another chance."
--Andrea Boydston

SO.....here I am, recommitted & excited about starting again from here & the only way.........is DOWN!!!!

To quote my Sister Laura:

"I need to get my head in the game, start taking care of my heart, have the courage to stick with it, and feel at home with a healthier lifestyle. "

*************************

December Goals:

~~ I will make healthier choices daily!! {{a work in progress!!}}
~~ I will walk at least 2000 steps daily!! (Decreased per MD order for a while, pneumonia!!)
~~ I will eat breakfast daily!!
~~ I will plan at least one meal per day at least 5 days.wk!! (This IS super hard to do!! LOL!!)
~~ I will drink 8C of water daily!!
~~ I will continue working my "program", with my diet Buddy, to a healthier lifestyle!!!!

*************************

My Program to a Healthier Lifestyle:

1) Diet ~ MyPlate method (approx. 1870-2220 cals/day) & Ideal Protein Alternate System
2) Exercise at least 20min/day at least 5 days/wk (10min intervals)
3) Drink 8C of water/day
4) Choose healthier snacks!!!!
5) Spend at least 20min/day relaxing, reading, drinking my tea, etc. in order to destress!!!!
**********************
**********************
Original Weight prior to GBS = 326.0#

**********************
**********************
5% Challenge Commitment:
Weightloss Goal = To lose 14# by 12/31/13 **I lost over 30#**
{{5% = 12.15# to lose this Challenge!!}}
**********************
**********************
April 2013
04/26 266#
Total # Lost = 0
**************
May 2013
05/31 260#
Total # Lost = -6# {{WOOHOO!!!!}}
**************
June 2013
06/26 255#
Total # Lost = -11# {{WOOHOO!!!!}}
**************
July 2013
07/12 246.0# {{20# GONE!!!!}}
07/19 243.0#
07/26 250.9# {{adjustment for new scale ~ weighs heavier!!}} {{double checked it with my MD's scale & it just weighs heavier.....I have still lost the same amt of weight!!}}
**************
August 2013
08/30 243.1# {{- 0.5#}}
**************
September
09/06 246.0# {{ sick & meds caused wt gain}}
09/27 245.0# {{- 0.8#}}
**************
October
10/05 245.0#
10/26 240.0# {{- 5.0#}}
**************
November
11/01 245.3# {{+5.3#}} {{Med change}}
11/08 242.5# {{- 2.8#}}{{I hate this up & down!}}
11/15 243.5# {{+1.0#}} {{GRR-R-R-R!!}}
11/29 245.5# {{+2.0#}} {{Going wrong way!!}}
**************
December
12/06
**************
**************
January 2014
01/03
**************


Current Status:


SparkFriends

SparkTeams



My Ticker:
December Minutes: 986

Interact with NEWFROGDIVA





Recent Blogs:

Profile


Member Since: 5/6/2012

SparkPoints: 24,565

Fitness Minutes: 23,440

My Goals:
I have the following goals:
1) To walk 0200 steps per day 5 days per week!!
2) To drink 8C of water per day 7 days per week!!
3) To be 239# by December 31st!!
4) To fit into my sundress by May 31st!!!!

My rewards:
1) New walking music from iTunes
2) New teapot
3) New book
4) A manicure & pedicure

My Program:
With my Sisters' & SparkFriends' help, I am staying focused & on track!!!! Consistency is the name of the game!!!!

Personal Information:
My name is Jae & I am a 65yo widow who lives on a small, isolated farm in Illinois!! I recently lost my 89yo Mom!! I never had kids, but I have 2 precious puppydoodles, Hunter & Jody.....3yo mini schnauzers!!!! I started this journey at 326#.....had GBS & lost 171#!! THEN.....by allowing others to influence me & my own self-sabotage, I regained 111#!! I have struggled for several years here on Spark under name of Jfrogdiva & Froginator & decided a NEW start was in order!!!! SO.....I am restarting this journey & am in the process of losing that 111#!!!!

Other Information:
"When you were born, you cried and the world rejoiced.
Live your life so that when you die, the world cries and you rejoice".......White Elk

Profile Image