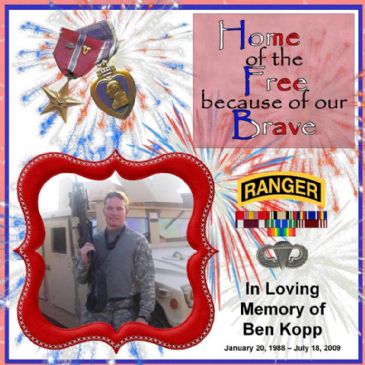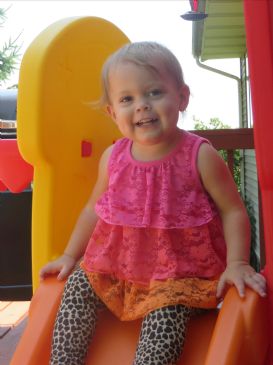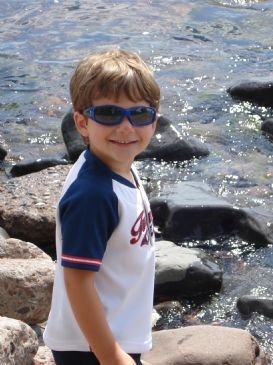 I have 42 pics in my gallery

Awards


I want to be a MiniCooper!
With the new Spark layout (05012014) I thought perhaps I should update my page as well.

I've been with SP for 5 years. That's a long time to hang out somewhere where the people are great and the mood is positive and the theme is healthy/weight-loss............only to be heavier than when I started.

Yep. My original goal was 100 pounds. That's a hefty goal. Even broken down to manageable segments, that usually takes years. It takes motivation and hard work. ...
With the new Spark layout (05012014) I thought perhaps I should update my page as well.

I've been with SP for 5 years. That's a long time to hang out somewhere where the people are great and the mood is positive and the theme is healthy/weight-loss............only to be heavier than when I started.

Yep. My original goal was 100 pounds. That's a hefty goal. Even broken down to manageable segments, that usually takes years. It takes motivation and hard work. Well, I'm here to tell you. That's not who I am. I have yet to find the right motivation and I'm even less likely to be interested in hard work.

I work hard. At my job, I get everything done, sometimes to the point where I have nothing to do. But I sit at a desk 90% of the time and somehow don't use the tools SP has given me to move while there. And I don't purposefully get up and move. That's going to change.

I word hard. With my family, I provide a home, food, conversation, encouragement. But there are things I can work on there as well. Our children are "grown". 24 and 21 are grown, right? Then why are they always coming back to live here? Well, because of the economy and because of choices they've made. But we must have done something right that they know they can return and be welcomed. They know the door is always open. I can work harder at accepting them for exactly who they are, where they are, and keeping my opinions more to myself.

I work hard. Hubby and I have been married for 33 years this month. Wow. That's hard work. We were raised in the age where you worked through problems. You talked, or maybe yelled, but you stuck it out and made it work. And it works. Marriage is supposed to be 50-50. NO! Marriage should be 60-60!!! You should always give more than you expect to get. Hubby is much better at this than I. I can do better. I don't like cleaning, but I can do better. I don't like clearing clutter, but it really has to be done. I can do better at a lot of things and I must change my attitude.

I work hard. I love scrapbooking. There, I've said it. It truly is my creative outlet and I'm good at it. I don't scrap like many of the successful designers out there, nor do I want to. I'm on one creative team, where my work is valued. But truthfully, I do it for me. I design. I do. I create freebies for people to snag and use on their layouts. I love it when someone says thank you, but I don't need it. For every one person who does, I know that there are many others who do not, but are using my papers, embellies and wordarts. That gives me satisfaction.

I work hard. My grandkids are the light of my life. Whoever said that grandchildren were our reward for not killing our children, was right! Kolten is 4. What a gem. He's so smart. He's fun to be with and play with, but it's hard for me. I can't run, I can't jump, my endurance is very low. Caddie is a jewel. Living with us due to circumstances with her mother's military career, we are now 50+, temporary parents of a toddler! O.M.G. Talk about work. Lifting, changing diapers, "running", catching, not catching, following, playing. Did I mention my endurance level? By Thursday, we're toast. And I can't get down on the floor and play with her.

And therein lies my epiphany. I work hard at things that I have to, but I haven't made healthy eating and exercise a "have to". That changes today. May 01, 2014. (actually yesterday)

goal [gohl] noun 1. the result or achievement toward which effort is directed; aim; end.
Synonyms, target, purpose, objective, intent, intention.

NOT what is, but what is strived for. In order to reach a goal, one requires objectives.

obĚjecĚtive [uhb-jek-tiv] noun 1. something that one's efforts or actions are intended to attain or accomplish;

It doesn't mean it's going to happen. It's a road map to head in the direction of the goal, the result, the achievement, the end.

Coming from a SPED background, goals and objectives are familiar to me. Some students complete their objects and achieve their goals and some students continue working on their objectives, inching closer and closer to the goal forever. Sometimes one objective is met and must be reevaluated and changed in order to meet the goal.

May 01, 2014. Objectives for Carla L Cooper to reach the goal of healthier life and weight loss.

I will:
-march 10 minutes every morning before work
(because it gets me motivated to move.....more than "walking" and I can do it "in place" if necessary)
-march 10 minutes at 0930...morning buses
-march 10 minutes at 1042...morning break
-march 10 minutes at 1130...morning buses
-march 10 minutes at 1230...afternoon buses
-march 10 minutes at 1345...at KTMS (all of these have to do with my work schedule)
-march 10 minutes at 1515...immediately after work
-make time for quiet reflection/meditation exercise at least 10 minutes per day

I will:
-declutter 10 minutes per day
-toss/donate/organize at least one grocery bag of "stuff" per day
-make at least one healthy eating choice per day
-purchase and choose healthy snacks 4 out of 5 times
-drink ALL 8 glasses of water daily

I will NOT:
-be on the computer at home between 0800-1800, weekdays (yes, I do get up earlier and dinner is at 6)
-be on the computer between 0930-1130 and 1530-1800 weekends
-choose unhealthy snacks at work.....biggie problem for me.....4 out of 5 times

So, the point is, these are my objectives to attempt to meet a goal. They may not ALL happen every, single day. They are guidelines for what should happen every day.

THIS is my new (old) mantra........

JUST FOR TODAY, I will live through this day only. I will not brood about yesterday or obsess about tomorrow. I will not set far-reaching goals or try to overcome all my problems at once. I know that I can do something for 24 hours that would overwhelm me if I had to keep it up for a lifetime.
JUST FOR TODAY, I will be happy. I will not dwell on thoughts that depress me. If my mind fills with clouds, I will chase them away and fill it with sunshine.
JUST FOR TODAY, I will accept what is. I will face reality. I will correct those things I can correct, and accept those I cannot.
JUST FOR TODAY, I will improve my mind. I will read something that requires effort, thought and concentration. I will not be a mental loafer.
JUST FOR TODAY, I will make a conscious effort to be agreeable. I will be kind and courteous to those who cross my path, and I will not speak ill of others. I'll improve my appearance, speak softly, and not interrupt when someone else is talking. Just for today, I'll refrain from improving anybody except myself.
JUST FOR TODAY, I will do something positive to improve my health. If I'm a smoker, I'll quit. If I'm overweight, I'll eat healthily -- if only for today. And just for today, I'll get off the couch and take a brisk walk, even if it's only around the block.
JUST FOR TODAY, I will gather the courage to do what is right and take responsibility for my own actions.
To one and all, a happy, healthy New Year!
Love, ABBY
January 1, 2003
~*~*~*~*~*~*~*~*~*~*~*~*~*~*~*~*~*~*~*~

So, JUST FOR TODAY. Here I am.
Love and Blessings.
Carla

Pisces: The Fish :: February 19 - March 20
You like mellow forms of exercise. Yoga, Tai-Chi and swimming are all perfect for meditative Pisceans. Just because you are not grimacing or grunting doesn't mean you are not getting benefits from your workout. All forms of yoga will work nicely for you, from gentle restorative Hatha to hardcore, sweat-inducing Vinyasa. With regards to your diet, be gentle with yourself, avoid processed foods and cut out alcohol.

~*~*~*~*~*~*~*~*~*~*~*~*~*~*~*~*~*~*~*~
MY POSITIVE QUOTES SPACE:
~*~*~*~*~*~*~*~*~*~*~*~*~*~*~*~*~*~*~*~
Dum Spiro, Spero: "While I breathe, I hope"

"Ability is what you're capable of doing.
Motivation determines what you do.
Attitude determines how well you do it."
Lou Holtz

"Life is a handful of short stories, pretending to be a novel."

"God grant me the serenity to accept the people I cannot change ... the courage to change the one I can ... and the wisdom to know it's me."
~*~*~*~*~*~*~*~*~*~*~*~*~*~*~*~*~*~*~*~
Happy moments, praise God.
Difficult moments, seek God.
Quiet moments, worship God.
Painful moments , trust God.
Every moment, thank God.
~*~*~*~*~*~*~*~*~*~*~*~*~*~*~*~*~*~*~*~
Only two defining forces have ever offered to die for you, Jesus Christ and the American Soldier
~*~*~*~*~*~*~*~*~*~*~*~*~*~*~*~*~*~*~*~
borrowed from DEBBIEKAY1:
Life is a challenge - meet it.
Life is a gift - accept it.
Life is an adventure - dare it.
Life is a sorrow - overcome it.
Life is a tragedy - face it.
Life is a duty - perform it.
Life is a game - play it.
Life is a mystery - unfold it.
Life is an opportunity - take it.
Life is a journey - complete it.
Life is a promise - fulfill it.
Life is a beauty - praise it.
Life is a struggle - fight it.
Life is a goal - achieve it.

Life is too short to wake up in the morning with regrets, so love the people who treat you right, forget about the ones who don't and believe that everything happens for a reason. If you get a chance, take it. If it changes your life...let it. Nobody said that it'd be easy, they just promised it would be worth it!

"The weak can never forgive. Forgiveness is the attribute of the strong." - Mahatma Ghandi

"It's not whether you get knocked down, it's whether you get back up." - Vince Lombardi

"Live as if you like yourself, and it may happen." - Marge Piercy

"Nothing is a waste of time if you use the experience wisely." - Auguste Rodin

"The future comes one day at a time." - Dean Acheson
~*~*~*~*~*~*~*~*~*~*~*~*~*~*~*~*~*~*~*~
THE DONKEY
One day a farmer's donkey fell down into a well. The animal cried piteously for hours as the farmer tried to figure out what to do. Finally, he decided the animal was old, and the well needed to be covered up anyway; it just wasn't worth it to retrieve the donkey.
He invited all his neighbors to come over and help him. They all grabbed a shovel and began to shovel dirt into the well. At first, the donkey realized what was happening and cried horribly. Then, to everyone's amazement he quieted down.
A few shovel loads later, the farmer finally looked down the well. He was astonished at what he saw.
With each shovel of dirt that hit his back, the donkey was doing something amazing. He would shake it off and take a step up. As the farmer's neighbors continued to shovel dirt on top of the animal, he would shake it off and take a step up. Pretty soon, everyone was amazed as the donkey stepped up over the edge of the well and happily trotted off!
MORAL :
Life is going to shovel dirt on you, all kinds of dirt.
The trick to getting out of the well is to shake it off and take a step up.
Each of our troubles is a steppingstone.
We can get out of the deepest wells just by not stopping, never giving up!
Shake it off and take a step up.
"CASE"(ed) from AMSTAMPS's blog
~*~*~*~*~*~*~*~*~*~*~*~*~*~*~*~*~*~*~*~
Do-Over......
If you've started out in pursuit of your goal
And you've really tried with your heart and your soul,
but somehow things got out of control---
START OVER.
When you've tried your best to do what you should
And you thought this time that you surely would,
But once again, you didn't do good---
START OVER.
When you've worked so hard to follow a dieters way
And you fought to win a victory each day.
But one more time you went astray---
START OVER.
When you've tried so hard to yourself to be true
And do the things that you know you should do,
But once again you failed to come through---
START OVER.
When the road to success seemed much too long
And each temptation was oh so strong
And once again you gave in to wrong---
START OVER.
When you've told your friends what you planned to do
And trusted them to help you through
But soon discovered it's up to you---
START OVER.
When you know you must be physically fit,
But your hope seems gone and you're stuck in a pit
That's not the time for you to quit---
START OVER.
When the week seems long and successes few
And at weigh-in time you're feeling blue,
Remember tomorrow is just for you---
START OVER.
To start again means a victory's been won
And starting over again means a race well run
And starting over again proves it can be done
So don't just sit there---
START OVER
~~ Author Unknown ~~
~*~*~*~*~*~*~*~*~*~*~*~*~*~*~*~*~*~*~*~
You can complain because roses have thorns. Or you can rejoice that thorns have roses. -- Ziggy
~*~*~*~*~*~*~*~*~*~*~*~*~*~*~*~*~*~*~*~
"The Law of Mental Equivalency:
The world around you is the physical equivalent of the world within you. Your main job in life is to create within your own mind the mental equivalent of the life you want to live. Imagine your ideal life, in every respect. Hold that thought until it materializes around you." -- Brian Tracy
~*~*~*~*~*~*~*~*~*~*~*~*~*~*~*~*~*~*~*~
Holding onto anger is like grasping a hot coal with the intention of throwing it at someone else. You are the one who gets burned. -- Buddha
~*~*~*~*~*~*~*~*~*~*~*~*~*~*~*~*~*~*~*~
A DECK OF CARDS
During the North African Campaign, a bunch of soldier boys had been on a long hike, and they arrived in a little town called Casino.
The next morning, being Sunday, several of the boys went to church.
A Sergeant commanded the boys in church, and after the chaplain had read the prayer, the text was taken up next.
Those of the boys who had prayer books took them out, but, this one boy had only a deck of cards, and so he spread them out.
The Sergeant saw the cards and said, "Soldier, put away those cards".
After the services were over, the soldier was taken prisoner, and brought before the Provost Marshall.
The Marshall said " Sergeant, why have you brought this man here?"
"For playing cards in church Sir."
"And what have you to say for yourself Son?"
"Much, Sir," replied the soldier.
The Marshall said, " I hope so, for if not, I shall punish you more than any man was ever punished."
The soldier said, "Sir, I have been on the march for about six days, I have neither Bible nor prayer book, but I hope to satisfy you, Sir, with the purity of my intentions."
And with that, the boy started his story.
"You see sir, when I look at the Ace, it reminds me that there is but one God,
and the deuce, reminds me that the bible is divided into two parts, the old and the New Testament.
When I see the trey, I think of the Father, Son, and the Holy Ghost.
And when I see the four, I think of the four Evangelists who preached the Gospel There was Matthew, Mark, Luke and John.
And when I see the five, it reminds me of the five wise virgins who trimmed their lamps, there were ten of them, Five were wise and were saved, five were foolish, and were shut out.
When I see the six, it reminds me that in six days, God made this great Heaven and Earth.
When I see the seven, it reminds me that on the seventh day, God rested from His great work.
And when I see the eight, I think of the eight righteous persons God saved when he destroyed this Earth.
There was Noah, his wife, their three sons, and their wives.
And when I see the nine, I think of the lepers our Savior cleansed, and, nine out of the ten didn't even thank him.
When I see the ten, I think of the Ten Commandments, God handed down to Moses on a table of stone.
When I see the king, it reminds me that there is but one King of Heaven, God Almighty.
And when I see the Queen, I think of the Blessed Virgin Mary, Who is Queen of Heaven, and the Jack of Knaves is the Devil.
When I count the number of spots in a deck of cards, I find 365, the number of days in a year.
There are 52 cards, the number of weeks in a year.
There are four suits, the number of weeks in a month.
There are twelve picture cards, the number of months in a year.
There are thirteen tricks, the number of weeks in a quarter.
So, you see Sir, my pack of cards serves me as a Bible, an Almanac, and a prayer book.
And Friends, the story is true, I know, I knew that soldier.
--if you'd like to hear this recitation, go to: (close your eyes, the slides don't coincide with the words well)
http://www.youtube.com/watch?v=zuwq0L1HD
sQ
~*~*~*~*~*~*~*~*~*~*~*~*~*~*~*~*~*~*~*~

A BIT OF KNOWLEDGE

I am your constant companion.
I am your greatest asset or heaviest burden.
I will push you up to success or down to disappointment.
I am at your command.
Half the things you do might just as well be turned over to me,
For I can do them quickly, correctly, and profitably.
I am easily managed, just be firm with me.
Those who are great, I have made great.
Those who are failures, I have made failures.
I am not a machine, though I work with the precision
of a machine and the intelligence of a person.
You can run me for profit, or you can run me for ruin.
Show me how you want it done. Educate me. Train me.
Lead me. Reward me.
And I will then...do it automatically.
I am your servant.
Who am I?
I am a habit.

~Author Unknown
~*~*~*~*~*~*~*~*~*~*~*~*~*~*~*~*~*~*~*~
"Experience is not what happens to a man. It is what a man does with what happens to him." - Aldous Huxley, writer

"Never regret. If it's good, it's wonderful. If it's bad, it's experience." -- Victoria Holt

The smallest good deed is better than the grandest good intention. -- Duguet

Whether you believe you can do a thing or not, you are right.

Seek respect mainly from thyself, for it comes first from within.

The mediocre teacher tells. The good teacher explains. The superior teacher demonstrates. The great teacher inspires. -- William Arthur Ward

"Life isn't about waiting for the storm to pass, it's about dancing in the rain."

When we accept tough jobs as a challenge to our ability and wade into them with joy and enthusiasm, miracles can happen. -- Arland Gilbert

Accomplishment of purpose is better than making a profit. - Nigerien Proverb

The question should be, is it worth trying to do, not can it be done. - Allard Lowenstein, twentieth-century American diplomat

Let us strive on to finish the work we are in...
- Abraham Lincoln, sixteenth president of the United States

Better to light one small candle than to curse the darkness. - Chinese Proverb

You must motivate yourself EVERYDAY. - Matthew Stasior

The best motivation always comes from within.
- Michael Johnson

There is no beauty but the beauty of action. - Proverb

I am only one,
But still I am one.
I cannot do everything,
But still I can do something;
And because I cannot do everything
I will not refuse to do the something that I can do.
- Edward Everett Hale

Action may not always bring happiness, but there is no happiness without action. - Benjamin Disraeli

Nobody made a greater mistake than he who did nothing because he could do only a little. - Edmund Burke

If the world seems cold to you, kindle fires to warm it.
- Lucy Larcom

To live for results would be to sentence myself to continuous frustration. My only sure reward is in my actions and not from them. - Hugh Prather

Adversity is the diamond dust that heaven polishes its jewels with. - Leighton

A smooth sea never made a skillful mariner.
- Anonymous

The storm also beats on the house that is built on the rock. - Anonymous

Don't ask for a light load, but rather ask for a strong back. - Anonymous

Make failure your teacher, not your undertaker.
- Zig Ziglar

I am not discouraged, because every wrong attempt discarded is another step forward. - Thomas A. Edison

You haven't failed until you quit trying. - Anonymous

Success is the proper utilization of failure.
- Anonymous

My great concern is not whether you have failed, but whether you are content with your failure.
- Abraham Lincoln

It's okay to mourn your failure, but never ever give up

You're on the road to success when you realize that failure is only a detour. - Anonymous
~*~*~*~*~*~*~*~*~*~*~*~*~*~*~*~*~*~*~*~
It is not the critic who counts, nor the man who points out how the strong man stumbled, or where the doer of deeds could have done them better. The credit belongs to the man who is actually in the arena, whose face is marred by dust and sweat and blood; who strives valiantly; who errs and comes short again and again; who knows great enthusiasms, great devotions; who spends himself in a worthy cause; who, at the best, knows in the end the triumph of high achievement, and who, at the worst, if he fails, at least fails while daring greatly, so that his place shall never be with those timid souls who know neither victory nor defeat.
- Theodore Roosevelt
~*~*~*~*~*~*~*~*~*~*~*~*~*~*~*~*~*~*~*~

What a great feeling to look back on what you've already climbed
~*~*~*~*~*~*~*~*~*~*~*~*~*~*~*~*~*~*~*~

"Don't believe in abortion? Don't understand gay people? Sexuality make you rashy? Think Harry Potter teaches kids evil and witchcraft? Don't marry a sexy gay witch abortionist. But don't you dare, based on your limited understanding of God and life, make laws declaring that I can't." Mark Morford, "Notes and Errata" San Francisco Chronicle, 8/10/05
~*~*~*~*~*~*~*~*~*~*~*~*~*~*~*~*~*~*~*~
1. Losing weight is hard!
2. Being fat is harder!
3. I rather be fit and healthy than fat and unhappy.
4. Giving up is not a good option.
5. Set backs are inevitable.
6. Overcoming setbacks can make your stronger (if it doesn't kill you- just kidding.)
7. Stay in the game long enough and eventually you will hit a plateau.
8. Pushing harder doesn't always yield the best results.
9. Listen to your body and take a break when you need to.
10. Reach out to at least one person everyday on SparkPeople. (Friends or strangers, it doesn't matter.) It helps and keeps me accountable.
~*~*~*~*~*~*~*~*~*~*~*~*~*~*~*~*~*~*~*~

I've shared this with so many people so I thought I might as well put it right on my page. I received this from a wonderful friend when we lost my dad 11 years ago. I hope it can bring you some of the comfort that it continues to bring me everytime I share it. I also have it set to music with pictures. If you'd like a copy, please SparkMail me your "regular" email and I'll send it to you. With Love, Prayers, and Blessings. Carla

CHRISTMAS IN HEAVEN

'TIS CHRISTMAS IN HEAVEN - WHAT A BEAUTIFUL SIGHT.

IT'S MY FIRST ONE HERE; EVERYTHING IS ALL RIGHT.

THE CRIB IS ADORNED WITH THE BRILLIANCE OF STARS;

WISEMEN HAVE COME FROM VENUS AND MARS.

I'VE MET ALL OUR DEAR ONES WHO PRECEDED US HERE;

THE REUNION WAS LOVELY, AN EVENT FULL OF CHEER.

AND TONIGHT WE'LL ALL GATHER, IN REVERENCE WE'LL KNEEL,

FOR THE BABE IN THE CRADLE UP IN HEAVEN IS REAL.

I THINK OF MY FAMILY THAT I LEFT BEHIND

AND I PRAY THAT YOUR CHRISTMAS IS AS BLESSED AS MINE.

PLEASE SHED NO MORE TEARS, FOR MY SOUL IS AT REST,

JUST LOVE ONE ANOTHER, LIVE LIFE TO ITS BEST.

YES, IT'S CHRISTMAS IN HEAVEN, SO I'VE HEARD THEM SAY.

YET CHRISTMAS IN HEAVEN HAPPENS EVERY DAY.

Copy-and-paste into browser to download a music and picture slideshow for Christmas In Heaven poem at...
www.4shared.com/file/72123572/c80d806e/C
hristmas_In_Heaven.html
SparkFriends

SparkTeams



My Ticker:
0 Days until: BABY(S) Back!!!

Interact with MINICOOPER452






Recent Blogs:

Profile


Member Since: 8/19/2008

SparkPoints: 204,378

Fitness Minutes: 127,838

My Goals:
I Want:

To be healthier

To manage stress better

To eat better

To eventually loss 100#

My Program:
I Will:

Walk at least 30 minutes every day



Park at the far end of the parking lot no matter the weather



Use the tools SP has to offer



Not eat when I'm not hungry



Exercise at my desk, at the copier, in the hallways, everywhere I can think...attempt to never stop moving



Continue to add to this list as ideas pop into my brain



Personal Information:
I'm a 54-year-old, wife of Fred for 33 years, mother of two daughters, Lacy-24 and Anne-21, grandma to a brilliant little boy, Kolten-4, and a gorgeous baby girl, Caddie-2, KIA-driving, book-reading, music-collecting, computer-surfing, wine-drinking, photo-snappin', SCRAPBOOKING DIVA! How does that sound?!? I know, CRAZY!!!



I turned 50 on February 25th, 2010 and I am PSYCHED! It just gets me revved to think that I am able to say, "I've lived for half a century!" Age is only a number and my number is AMAZING!!!



I am Carla.

I'm from Lakeville, MN.

I can be reached at: clcooper452@gmail.com or:

http://coopscustomcreations452.blogspo
t.com/‎

where I blog somewhat regularly... and keep my digi-scrappin' creations and freebies.





Other Information:
Dum Spiro, Spero: "While I breathe, I hope"

"Ability is what you're capable of doing. Motivation determines what you do. Attitude determines how well you do it." Lou Holtz

"Life is a handful of short stories, pretending to be a novel."

"God grant me the serenity to accept the people I cannot change ... the courage to change the one I can ... and the wisdom to know it's me."

Life is too short to wake up in the morning with regrets, so love the people who treat you right, forget about the ones who don't and believe that everything happens for a reason. If you get a chance, take it. If it changes your life...let it. Nobody said that it'd be easy, they just promised it would be worth it!

Remember, after Monday and Tuesday even the calendar says WTF!

Profile Image