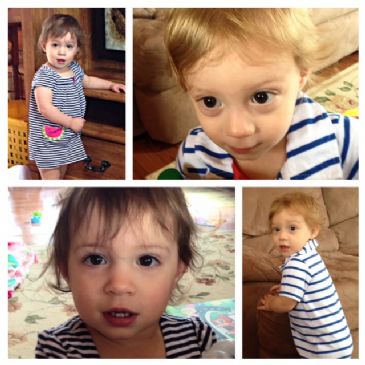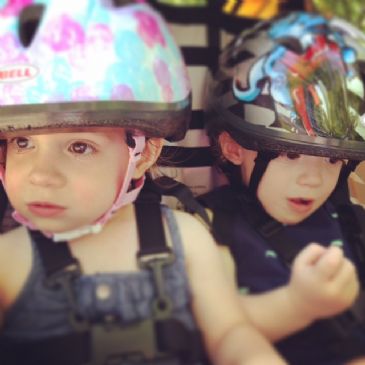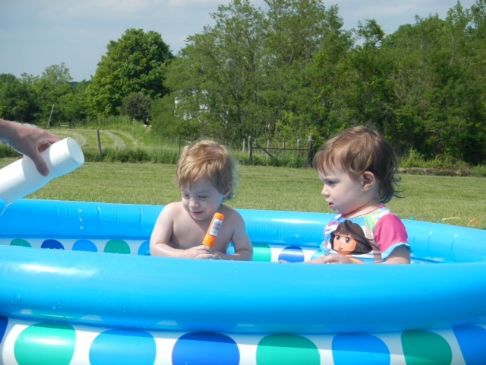 I have 47 pics in my gallery

Awards

I'm committed to sparking again...
Thanks for visiting my page... I'm Mimi.

I'm recommitting to my SparkPeople efforts after a bit of an absence. Back in December 2010 (roughly), I switched to using BabyFit because I began to try to conceive. It was a looooong process, full of ups and downs. I finally became pregnant and gave birth to my twins in November 2012. They are now 19 months old! Super crazy! In the meantime, I really hadn't been purposeful in my exercise, although my nutrition habits were in major ...
Thanks for visiting my page... I'm Mimi.

I'm recommitting to my SparkPeople efforts after a bit of an absence. Back in December 2010 (roughly), I switched to using BabyFit because I began to try to conceive. It was a looooong process, full of ups and downs. I finally became pregnant and gave birth to my twins in November 2012. They are now 19 months old! Super crazy! In the meantime, I really hadn't been purposeful in my exercise, although my nutrition habits were in major high gear, especially while I was pregnant and then breastfeeding for approximately 8 months. Exercise... not so much. The little bit of exercise I got while the twins were tiny consisted of walks on a nearby bike path, but when I went back to work when they were 9 months old, that came to a swift halt. And, I really didn't have the energy or the time to get back into a different exercise regime. But, as they are now toddlers (which in and of itself is major exercise!!), I really want to be purposeful again. This realization really hit me hard yesterday (to be exact) when I had a completely nasty day of eating and toxic habits. It occurred to me just how far I had slid. So... here I am! PURPOSEFUL!

~~~~~~~~~~~~~~~~~~~~~~~~~~~~~~~~~~~~~~~
My Weight Loss Journey:
Original Start Weight (1/2007) = 143
(BMI = 25.4, "Overweight" -- I'm only 5'2'')

Mini-goal (weight = 135)
**Met on 2/21/07**

Mini-goal (weight = 130)
**Met on 6/6/07** Yee-Haw!!!
**Restarting b/c went back up to 135. (8/28/07)
**Met again on 9/5/07** Hmmmm... fluke?

RESTART 7/8/2008 - Want to lose 5 lbs. by 11/1/08
SW = 133
GW = 128
**Met on 10/27/08

11/1/08
New GW = 125 -- by 1/1/09
(BMI = 22.2, "Healthy")
**Met on 3/11/09... JACKPOT!!

11/28/2012 update:
I'm back on the Spark scene after having twins! I will be slowly easing back since I'm not cleared for exercise yet (other than light walking), and I'm breastfeeding so I will a fairly high calorie intake for that. :-) I'm hoping for a good result... I only gained ~30 pounds during my pregnancy, so I don't have a ton of excess to lose.
(Weight at end of pregnancy = 162)

I was able to get back to my pre-pregnancy weight (~134) in October 2013 = 8 months to put it on and ~11 months to take it off!! Since then, I've made a steady, if sloooooow, fall to around 130, but then back up again. This instability is totally b/c I have not really been paying attention to it and have not been purposeful in any kind of exercise or good eating habits since I stopped breastfeeding. Ugh!

RESTART WITH PURPOSE! 6/17/2014
Need to weigh in to get a Starting Weight, but I believe I'm around 135 (BMI = 24.7 - just barely in the healthy range!)
Goal weight = 125


SparkFriends

SparkTeams



My Ticker:
August Minutes: 0


Recent Blogs:

Profile


Member Since: 1/9/2007

My Goals:
As recommended by the Mayo Clinic (they say it better than I!):

1. Embrace healthy eating by choosing a variety of nutrient-rich foods, including fruits, vegetables and whole grains and small amounts of energy-dense foods like olive oil, nuts and dried fruits.

2. Exercise. Aim for 30 to 60 minutes of moderately intense activity daily.

3. Set action goals focused on specific healthy activities such as improving muscle tone through strength training or starting a daily food and activity diary.

My Program:
Revised 6/17/2014:

1. Log my food intake at least 4x / week. Stay within the prescribed range 3 out of 4 days.

2. Log my exercise.
20 minutes of activity EVERYDAY =
3-4x / week of cardio 3-4x/week of strength training
(Eventually add in 1x / week of Yoga - I miss it!)

3. Wear my FitBit 6 out of 7 days and consciously try to up my pitiful number of steps per day!

Personal Information:
Married for 10+ years

Doggie friends:
Nestle aka Wooper
Oreo aka Gooper

Kitty frenemy:
Phoebe

I have 19 mo old twins, Wyatt and Annaliese.

Profile Image