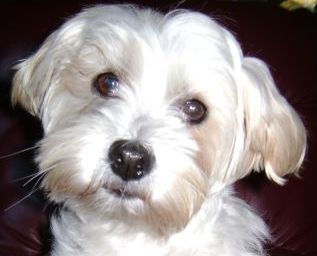 I have 37 pics in my gallery

Awards


Making progress one baby step at a time!
I'm focusing on healthy living so I can do more hiking, travel and feel good for the rest of my life! I'm not really interested in being "on a diet" but I am interested in living a healthy lifestyle. Although my progress may seem slow to some, I am making progress, one baby step at a time, which is the best way to make lifelong changes.

I've done a lot of reading about health, nutrition, etc, and I am so happy I found SparkPeople - it's a super resource for anyone who wants to be ...
I'm focusing on healthy living so I can do more hiking, travel and feel good for the rest of my life! I'm not really interested in being "on a diet" but I am interested in living a healthy lifestyle. Although my progress may seem slow to some, I am making progress, one baby step at a time, which is the best way to make lifelong changes.

I've done a lot of reading about health, nutrition, etc, and I am so happy I found SparkPeople - it's a super resource for anyone who wants to be healthy, regardless of what that means to each of us.

I was always an active, super-thin person until I reached my mid-40s and the pounds seemed a lot easier to put on than to take off! I struggled for awhile, watching the scale move up and down almost as if it had a life of its own. Some life changes allowed me to get out hiking again and I was maintaining a healthy weight.

However, once I began caring for my elderly disabled dad in early 2007, I gained weight again, mostly because I wasn't able to get out for exercise but also because of the stress, lack of sleep and letting my eating habits slip into unhealthy territory. Fortunately, I have reversed the trend, although I'm still heavier than I would like to be.

I'm hiking again, including going on conditioning hikes on a regular basis, and increased my general activity levels - instead of trying to 'lose weight,' I'm mostly interested in having a good time and I have achieved that goal, although life has taught me how easy it is for things to change. I'll enjoy what I have for now!

I had my metabolism measured [by 2 places to be sure] and confirmed it is SUPER-slow - that means it's harder for me to lose weight and easier to gain it - not fair, I know, but that's how it is! I have thyroid problems and a few other conditions that affect metabolism so I burn fewer calories during exercise, too - the only way to counter this is to built up more muscles and get more exercise than most people have to. So I'm doing my best to get 1-2 hours daily, increasing the intensity and I'm making a point of getting ST along with cardio - it's not always easy but I'm enjoying my journey.

By focusing on progress, I am using a number of measures to gauge my health rather than 'just' the scale. I'm increasing my hiking speed, distance, endurance, aerobic conditioning and muscle strength - My blood pressure is excellent, heart is strong, cholesterol is good and other health indicators are doing fine - those are the 'numbers' I'm more interested in tracking!! I can honestly say I am a very happy person right now and look forward to the future with all the excitement it holds!

Lynda in Southern California
SparkFriends



SparkTeams

My Ticker:
Pounds lost: 15.4

Interact with LYNDALOVES2HIKE





Recent Blogs:

Profile


Member Since: 1/9/2009

SparkPoints: 130,021

Fitness Minutes: 123,157

My Goals:
My primary focus is on fitness capabilities and health. I want to be able to do the active things I enjoy with a minimum of aches and pains - My goal is to live a long healthy life and feel good. That's much more important to me these days than any numbers, including the ones on a scale [or on a calendar!].


My Program:
Healthy eating, lots of hiking and walking, smiling and laughter, loving time with my husband, dogs, friends - I truly enjoy my life and focus on progress, health and activity rather than 'diet' or 'restrictions' - and I enjoy spending time Sparking here, too!

Personal Information:
I'm married and live in Orange, Calif - My husband is retired so we're spending more time together walking, traveling, hiking and other activities. I am still working FT but have a flexible job teaching online so we can still squeeze in some trips.

My adult son lives with us & helps out with our pets & house. He was one of my dad's caregivers & we all got used to it so even tho Dad passed away, it's easier to continue this arrangement until the economy picks up. In the meantime, it helps all of us save $$ and enjoy our lives more, plus frees me up to travel or hike without worrying about the house, pets or things like watering plants, etc.

Other Information:
DH and I share a love of hiking, as well as other interests. I'm very lucky to have such a supportive spouse & look forward to many more years together!

We live in Calif but also spend time in Pahrump, NV, where we own a small mobile home - it's nice to 'get away' from the 'burbs now & then! We love our suburbs but also love rural life so this gives us the lucky opportunity to enjoy both!!

Our family includes 2 small female rescue Muttigree dogs w/giant personalities - Moani is a 35-lb beagle mix about 4 yrs old & Princess is a 20-lb Maltese mix 8+ yrs old [FYI, Princess is her job title & boy does she know it!!].

We also have 5 cats - 2 were rescued by us in Kauai 12 & 13 yrs ago, 2 elderly cats came with my dad from Texas & 1 is a 3-yr old former feral cat we adopted as a kitten.

Profile Image