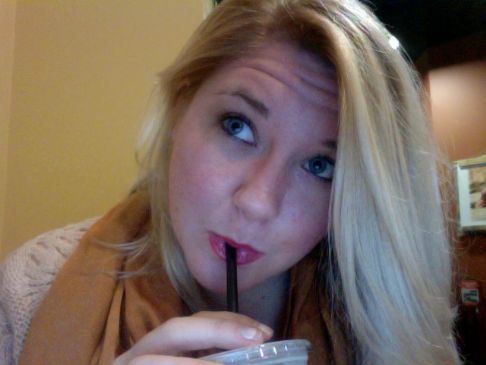 I have 3 pics in my gallery

Awards

One Step At A Time. Every Step Counts. Even the Ones You Miss.
I am 21 years old, and I've always been a little over weight since Jr. High. I have lived a relatively healthy lifestyle but I always go in seasons of being really healthy and then putting it off for school and other things.

This summer I started to change my lifestyle and it was working! But then I went on vacation and moved immediately after. Several things happened that caused me to sink into an emotional eating state. All I wanted to do was to eat and read or watch movies. It ...
I am 21 years old, and I've always been a little over weight since Jr. High. I have lived a relatively healthy lifestyle but I always go in seasons of being really healthy and then putting it off for school and other things.

This summer I started to change my lifestyle and it was working! But then I went on vacation and moved immediately after. Several things happened that caused me to sink into an emotional eating state. All I wanted to do was to eat and read or watch movies. It was an incredibly hard time. Since then, emotionally I have come a long way and feel so much stronger but health wise, I need to make a change. I enjoy eating healthy, I do. My problem is that it's easier to eat fast food, sweets and all that nasty yucky stuff then it is to eat healthy. Or at least...that's what I tell myself. It's truly more of a laziness issue of not preparing my food or meals!

I have decided to start taking joy in the big AND little things I have accomplished!

This Summer I completed TWO 5K's!
The first I ran the ENTIRE race! (Granted I ran on average an 11minute mile, it was all hills...mostly up somehow and there points I was barely going faster then walking) but I still RAN! I am proud to say that I ran an ENITRE 5K!
The second race I did good at as well! It was much more relaxed! I ran with one of the friends I ran the first race with. We ran the first half then took walking breaks periodically from then on.

I finished TWO 5K's!!!! I am PROUD to say that I did that!

I need to make this a priority! I need to be encouraged that EVERY change I do, big or small, will help me transform my life! It will all count in the end!

CW: 196

1GW: 182

2GW: 166

3GW: 152

4GW: 138

5GW: 122

UGW: 117
SparkFriends

SparkTeams



My Ticker:
Pounds lost: 3.0

Interact with LAURENTAYLOR91







Recent Blogs:

Profile


Member Since: 5/21/2012

SparkPoints: 1,065

Fitness Minutes: 252

Profile Image