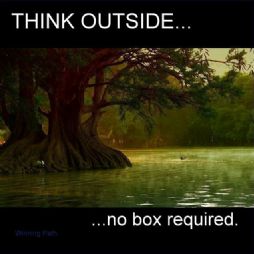 I have 47 pics in my gallery

Awards


SPRING INTO IT!! REASSESS, REGROUP, REDEFINE
one day, one at a time, one day, that is all it will take, to say today is one day and I have to participate today or tomorrow may not come... me 01/14/14

Thomas Edison said that "The doctor of the future will give no medicine but will interest his patients in the care of the human frame, in diet and in the cause and prevention of disease."

"Life is like riding a bicycle. To keep your balance, you must keep moving." ― Albert Einstein

"You are ...
one day, one at a time, one day, that is all it will take, to say today is one day and I have to participate today or tomorrow may not come... me 01/14/14

Thomas Edison said that "The doctor of the future will give no medicine but will interest his patients in the care of the human frame, in diet and in the cause and prevention of disease."

"Life is like riding a bicycle. To keep your balance, you must keep moving." ― Albert Einstein

"You are never too old to set another goal or to dream a new dream." - C. S. Lewis

"If you don't design your own life plan, chances are you'll fall into someone else's plan. And guess what they have planned for you? Not much. " - Jim Rohn

"You can't out-exercise bad nutrition".

"When the pants waist gets too tight, make sure the food on the plate does too!"

"Finish every day and be done with it. You have done what you could. Some blunders and absurdities no doubt have crept in; forget them as soon as you can. Tomorrow is a new day; begin it well and serenely and with too high a spirit to be cumbered with your old nonsense. This day is all that is good and fair. It is too dear, wiht its hopes and invitations, to waste a moment on yesterdays." Ralph Waldo Emerson, American poet

Christmas By The Cupful
A heaping cup of happiness,
2 of love and caring,
1 of understanding,
1 of joyful sharing.
A level cup of wisdom,
1 of artful living,
1 of thoughtful insight,
1 of selfless giving.
Mix ingredients together,
Toss in a little flair,
Serve to everyone you know.
Topped with a tiny prayer.
May every measure of happiness
Be yours this Christmas time!
Author Unknown

Just don't give up trying to do what you really want to do. Where there's love and inspiration, I don't think you can go wrong." - Ella Fitzgerald

At times our own light goes out and is rekindled by a spark from another person. Each of us has cause to think with deep gratitude of those who have lighted the flame within us.- Albert Schweitzer

Courage doesn't always roar. Sometimes courage is the quiet voice at the end of the day saying, "I will try again tomorrow." - Mary Anne Radmacher

"Don't worry about who's in front, behind, or beside you—there will be more than enough experiences and lessons in your own journey to keep the story interesting."¯Jen Groover

"The intention of the first step sets the journey's course"

EVERY SECOND IS A CHANCE TO START OVER! me..

take two steps back, check out your plan, take one step forward and begin again!!

"Death by Chair - get up and move!" from orchidlady56

"Success is going from failure to failure without losing your enthusiasm." ― Abraham Lincoln

"Optimist: someone who figures that taking a step backward after taking a step forward is not a disaster, it's a cha-cha." ~Robert Brault, www.robertbrault.com

"BE THE CHANGE YOU HOPE TO SEE"

"The meaning of life is to find your gift.
The purpose of life is to give it away."

"The art of living lies less in eliminating our troubles, than in growing with them." ~Bernard M. Baruch
~~~~~~~~~~~~~~~~~~~~~~~~
06/30/2009: LOVE YOU MOM & MISS YOU!
~~~~~~~~~~~~~~~~~~~~~~~~
QUOTES: http://www.quotegarden.com/perseverance.ht
ml



Current Status:


SparkFriends

SparkTeams



My Ticker:
current weight: 219.0


Recent Blogs:

Profile


Member Since: 9/29/2005

SparkPoints: 89,507

Fitness Minutes: 51,623

My Goals:
Living healthier

Remembering the child within

Loving ME

weight loss 2014:
210:
205: Halfway to goal
200:
190:
180:
170: GOAL

My Program:
gym - 4 nights a week
ST - 4 nights gym
active - weekends!

Planks
07/01/13: 30 seconds
ON hold bad knee & SI

Personal Information:
Married for 12 years.

We have 55+ nieces, nephews & great n&ns AND two great great nieces. We love them all..

Cincinnati, OH

Other Information:
I like sewing, art, needlepoint, piano, music, dancing, photography, watercolors, ceramics, reading, walking, swimming, NASCAR, traveling, architecture, PORCHES

SPARKLING

Profile Image