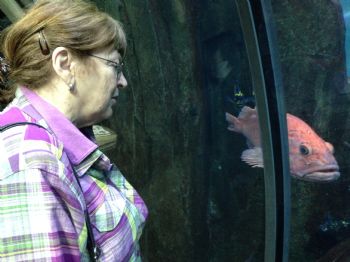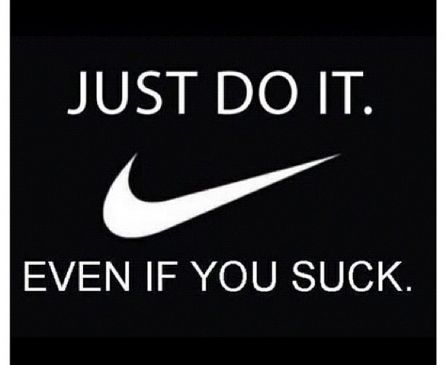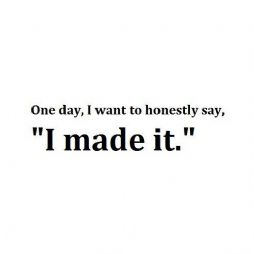 I have 49 pics in my gallery

Awards


This is MY time. Right now! BLC 22!
04/24/13: A feed moment to remember!

FITNHEALTHYKAL You are not your past. You are not your mistakes. You are not your limitations or your weaknesses.You are a priceless, authentic soul worth more than you will ever know. Today see yourself this way 2 hours ago

Member Comments About This Activity:
KRZYKAT3: Agreed, it is time to see past the mirror, past the photos and into you, your heart & soul. Make the inside you shine and the outside will follow!
...
04/24/13: A feed moment to remember!

FITNHEALTHYKAL You are not your past. You are not your mistakes. You are not your limitations or your weaknesses.You are a priceless, authentic soul worth more than you will ever know. Today see yourself this way 2 hours ago

Member Comments About This Activity:
KRZYKAT3: Agreed, it is time to see past the mirror, past the photos and into you, your heart & soul. Make the inside you shine and the outside will follow!


****************************************
**********************

"When the pants waist gets too tight, make sure the food on the plate does too!"

"Finish every day and be done with it. You have done what you could. Some blunders and absurdities no doubt have crept in; forget them as soon as you can. Tomorrow is a new day; begin it well and serenely and with too high a spirit to be cumbered with your old nonsense. This day is all that is good and fair. It is too dear, wiht its hopes and invitations, to waste a moment on yesterdays."

Ralph Waldo Emerson, American poet


Christmas By The Cupful

A heaping cup of happiness,
2 of love and caring,
1 of understanding,
1 of joyful sharing.
A level cup of wisdom,
1 of artful living,
1 of thoughtful insight,
1 of selfless giving.
Mix ingredients together,
Toss in a little flair,
Serve to everyone you know.
Topped with a tiny prayer.

May every measure of happiness
Be yours this Christmas time!
Author Unknown


Just don't give up trying to do what you really want to do. Where there's love and inspiration, I don't think you can go wrong." - Ella Fitzgerald

At times our own light goes out and is rekindled by a spark from another person. Each of us has cause to think with deep gratitude of those who have lighted the flame within us.
- Albert Schweitzer

Courage doesn't always roar.
Sometimes courage is the quiet voice at the end of the day saying, "I will try again tomorrow."
- Mary Anne Radmacher

"Don't worry about who's in front, behind, or beside you—there will be more than enough experiences and lessons in your own journey to keep the story interesting."¯Jen Groover

"The intention of the first step sets the journey's course"

EVERY SECOND IS A CHANCE TO START OVER! me..

take two steps back, check out your plan, take one step forward and begin again!!

"Death by Chair - get up and move!" from orchidlady56

"Success is going from failure to failure without losing your enthusiasm." ― Abraham Lincoln

"Optimist: someone who figures that taking a step backward after taking a step forward is not a disaster, it's a cha-cha." ~Robert Brault, www.robertbrault.com

"BE THE CHANGE YOU HOPE TO SEE"

"The art of living lies less in eliminating our troubles, than in growing with them." ~Bernard M. Baruch

****************************************
**********************
My story in short: overweight for 54 years which means I started overeating at 5! I will meet goals every year with spark, friends, family, more knowledge and better tools!

April 2013: Trying a new eating plan and it is working. reset goal losses in September 2012. on March 1, 2013 I was 25# behind. on 04/24, I am only 17# behind. Plan is working.

August 2012: well the year started off with a bang. the cancellatin and return and cancellation of weight watchers at work had me running in circles on where to go. came back home to BLC and spark. Starting my programs over. I have a plan. Lose 58 pounds and lose it soon. goal 1 - reach 199 by Christmas. there is time, I MUST FOCUS, I MUST TRACK, I MUST BELIEVE I AM WORTH IT!!

January 2012: I can meet my goal weight this year at a loss of just a little over one pound per week. DO I want to? Do I believe? I have to have a yes to both to make it come true. I vote yes I want this dream to happen! Let's make 2012 a year to make and meet goals, not abandon them. NO EXCUSES

September 2011: Almost time to remove the monthly posts to a time log (this is what I call my blogs with stored info, some day I will move them all to a CD lol). THe last month has stayed on no overall eight loss and had ups and dowsn again. Getting ready to start two Spark BLC challenges and am excited for all of it. I do so mcuh better with a group to check in with. FB look out - your animals are going to starve, I have ME to make better and Sparklers to visit with. Looking forward ot the fall! 18 pounds off by Dec. 1 IT WILL BE DONE!

July 2011: end of BLC round and I am happy to say that I am only 2 pounds short of my goal. Since my back surgery in February, I have lost 12 pounds and 10 inches!! I am truly stoked to be losing weight so consistently. First time in 5-10 years, about how long since I found out I have thyroid issues.

Water, water, water! It seeems to be a key for me, drinking it, getting rid of it and swimming in it! what a trio huh? Getting set to post my next 12 weeks goals and see how life is at the next journey posting! Back IN September for update!

April 2011: The end of 2010 was a sure bust for me. Hoping 2011 will be a square year when I meet my goals and pile the habits up to make my Journey quilt. I finally had back Surgery in February after many months of suffering and feel like a new person.

September 11, 2010 update: I have missed many goals over the last two years. I have lots of reasons why I didn't make them and some answers on why I didn't. What I do not have are reasons I succeeded. And I did have successes. I kept at my water until I was drinking enough to keep my body at a constant hydration. I quit smoking and did not gain weight. (My doctor is still amazed! I tell him about spark every time.)

I learned better eating habits. I learned how to eat some of my favorite foods in smaller portions and how to substitute for others. I learned I need to allow myself to eat certain foods so I don't binge or overeat. I have learned to listen to my body tell me what it wants to eat instead of eating what looks best.

With my DH, we have learned how to like being fit, our lives depend on it. I have worked hard to find fitness activities I like and have found them. I have also found what I don't like to do and what I won't keep up. What a revelation to know there are fitness activities I REALLY like. I don't have to be a runner, a weight lifter, a right fielder, a volleyball spiker, a 25 mile a day rider, a gym "rat". AND I can be as fit as they are.

I learned mourning is hard, being an orphan through death is harder than losing one parent.

I have learned spark is going to save me from being un-healthy. I may not have the same habits as every health magazine but my health stats will be good and I will be enjoying my life.

****************************************
06/30/2009: LOVE YOU MOM & MISS YOU!
~~~~~~~~~~~~~~~~~~~~~~~~
QUOTES: http://www.quotegarden.com/perseverance.ht
ml

"Our passions are the true phoenixes; when the old one is burnt out, a new one rises from its ashes." ~Johann Wolfgang von Goethe

A hunch is creativity trying to tell you something. - Frank Capra"

We cannot do it all, we cannot be good at everything, we can be very very good at what we can do AND there is always someone around who does well what we don't! - the krzykat woman, me!

There are so many things that we wish we had done yesterday, so few that we feel like doing today. ~Mignon McLaughlin

We tend to forget that happiness doesn't come as a result of getting something we don't have, but rather of recognizing and appreciating what we do have." Frederick Keonig

Friendship with one's self is all important, because without it one cannot be friends with anyone else in the world. -Eleanor Roosevelt

Our greatest asset is patience; our greatest weakness is throwing in the towel. Banish discouragement and feelings of impossibility by working hard, doing more, and not giving in! A diamond was only made beautiful after millions of years as a lump of coal. From Donna aka Walkersss

Some People weave burlap into the fabric of our lives and some weave gold thread. Both contribute to make the whole picture beautiful and unique.... Unknown

my motto is anything lost is not a gain, anything maintained is not a gain. I can live with no gain! ---- me, 01/31/10

At times our own light goes out and is rekindled by a spark from another person. Each of us has cause to think with deep gratitude of those who have lighted the flame within us.
— Albert Schweitzer

People are so worried about what they eat between Christmas and the New Year, but they really should be worried about what they eat between the New Year and Christmas (copied from another sparker)

"If I start, I finish" --- me- motto for 2010

"if we did all the things we are capable of doing we would truly astound ourselves." - Thomas Edison

"Time is a dressmaker specializing in alterations." -Faith Baldwin

"Don't wait for a light to appear at the end of the tunnel, str


Current Status:


SparkFriends

SparkTeams

My Ticker:
current weight: 211.0


Recent Blogs:

Profile


Member Since: 9/29/2005

SparkPoints: 74,270

Fitness Minutes: 47,144

My Goals:
Losing weight while finding my weigh

Living healthier

Remembering the child within

Loving ME

weight loss 2013:
210:
205: Halfway to goal
200:
190:
180:
170:
165: GOAL

My Program:
realigning goals

Personal Information:
Married for 11 years.

We have 50+ nieces, nephews & great n&ns AND two great great nieces. We love them all..

Cincinnati, OH

Other Information:
I like sewing, art, needlepoint, piano, music, dancing, watercolors, ceramics, reading, walking, traveling, architecture, PORCHES

I belong to many spark teams for the knowledge. I am active in some and not others but all are important to me.

Profile Image