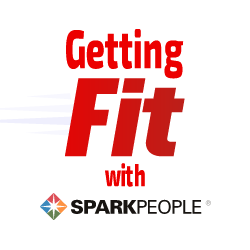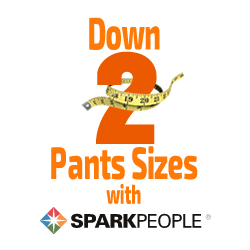 I have 18 pics in my gallery

Awards


Determined to Become My Own Motivational Poster
Overall, I am pretty happy with my life. However, my weight has always been a problem for me. When I was young, I was too skinny. Now that I am older, I am ...not so skinny :-)

My goal is to obtain that foxy, fit, and fabulous body I rightly deserve while maintaining a healthy lifestyle.
***********************************
ROCK N ROLL!!

10/20/13 - Finished my third half marathon in Grand Rapids. My time has been pretty consistent. I am ready to level up ...
Overall, I am pretty happy with my life. However, my weight has always been a problem for me. When I was young, I was too skinny. Now that I am older, I am ...not so skinny :-)

My goal is to obtain that foxy, fit, and fabulous body I rightly deserve while maintaining a healthy lifestyle.
***********************************
ROCK N ROLL!!

10/20/13 - Finished my third half marathon in Grand Rapids. My time has been pretty consistent. I am ready to level up (shout to NerdFitness) and work on increasing my speed. I plan to run more. I have consistently walked (throw in a jog here and there). My biggest fear is not having the endurance to run/jog all 13.1 miles. My next race two races are in May 2014 - Lansing and Bayshore. I am a little nervous about scheduling them so close together, but I know myself enough to know that I will crawl the whole darn race I have to. I have this thing about completion.

9/16/13 I just completed second half marathon this year in Lansing. I have another half-marathon next month in Grand Rapids. A couple weeks ago I participated in Flint's Crim Festival of Races - 10 mile. Heard a lot about the crowd support which lived up to it's name. I checked that one off my bucket list.

2/20/12 - Making progress. Lost 10 lbs after changing my diet to reduce my sugar intake. Who knew sugar played such a big factor in weight management/weight control? I am a work in progress and know that there are no "magic beans" (as my husband likes to call them) that will drop the weight overnight. So I am treating each day as "the day". The day when everything I learned and every effort I put into exercising, eating healthy and living a balanced lifestyle will come together to make me the subject of my own motivational poster.

I am ready for my closeup Mr. Demille.

1/2/12 - My ultimate declaration for this year (2012) is to live life with no regrets. To focus on my daily accomplishments and not dwell on any missteps.

12/14/11 - Revealed the new name. Went from JazzySpice to JustFoxxy because that is what I am :-)

9/18/11 - Time to celebrate! I walked my first half-marathon in the Capital City River Run. Read 9/22/11 blog about it.

3/5/2011 - It's my birth month and I celebrate all month so what better way to kick off the month than to get my groove on. I attended Zumba class on Monday, Wednesday, and Thursday this week. I am a little sore, okay I am a lot sore because I did very little over the holidays. Anyway, the goal for this month is to MOVE and drink 8 glass of water daily. Zumba helps me do this because the workouts are intense. Did I mention that I burned over 900 calories with one of the classes. Yeah baby!

10/4/10 - The plan was to do another round of bootcamp, but I became sick and was physically unable to start. I will get back to consistent exercising once I get over this rotten crud.

9/10/10 - Started Bootcamp program on 8/30/10. Talk about being at the right place at the right time. I read about other Sparkers doing this program, but could never locate one in my area when, lo and behold, I found this program just surfing on the internet. I was told the program had been in place since March 2010 so it's interesting that I am just now finding out about it. Anyway, I like to believe it's because I wasn't ready for that type of commitment. I mean we're talking 5:30 a.m. Monday through Friday.

Did I mention that I have to be at work by 8 a.m.?

6/13/10 - I am reevaluating my program after my fitness test fiasco. I am thinking about restarting p90x. I am a little bummed to think I could be celebrating 30 days into this program, but no time for regrets. Moving on...

This round my focus will be on my food consumption. My weight increased slightly over the past 90 days. I am working on eating small meals throughout the day. This is a huge deal for me because I have issues - I'm type A with perfectionist tendencies and I don't eat. However, my habits are healthier (read 6/9/10 blog!).

My plan is to take each day at a time, each meal at a time and make the healthier choice most of the time.

Looking back I notice I've had a lot of restarts. I've fallen off/given up alot. Don't know what's going with my inability to move beyond a week with a routine which is why I am taking one day at a time to hopefully break the cycle of the one week madness.

5/15/10 - Started p90x four days ago. Why? It was more like a question of why not? I wanted something challenging and different. So far this program has not disappointed. I am looking forward feeling and being stronger in 90 days. I am keeping my mindset positive and my focus on moving forward.

3/1/2010 - Thinking Spring! Time to change the sparkpage color. I love this lime (and the coconut and we drink it all up) color. I am suffering from being inside too long and need to get outside and on some stable ground. But until then I will meet up with Cathe Friedrich on Fit TV.

I tried doing Chalean Extreme three times (Dec, Jan, and Feb) and could not get past the first week. Time to get back to things I find fun like Cathe, like my treadmill, like walking at the high school track, like Zumba! I need structure people!! I don't want to have to think about a program because it gives me too much leeway. I need the structure of a classroom. There, I admit it. I can't do this alone. Misery may love company, but fit people fare better. Don't worry, I am not quitting my day job to become a philosopher.

1/1/10 - Restarted Chalean Extreme, the holidays got in the way :-). I also bought an Air Climber to get in some additional cardio. Now that I have my fitness routine, I will work on eating regularly.

12/23/09 - Started Chalean Extreme. Bought this program in November. Thought today was as good as time as any to start. Plus I am trying to avoid doing the New Year's resolution thing. I figure if I am already involved in a program by New Years then I am already ahead of the game. I will also begin training for a 10K in May. I'm looking forward to eventually running a half marathon in September 2010. We'll see!

12/12/09 Jingle Belle Women's 5K. I ended up running 3.5 miles on my treadmill due to inclement weather and my fear that I would slip on ice causing injury. To emulate the race, I wore my race number #123. Woo Hoo!

10/10/09 Update: Today I began a 10 week runners training through a local fitness store. We train twice a week. I am very excited and can see how this program is going to impact my life. Had to scrap Couch 2 5K b/c the intervals were a bit rough on me. I had to figure out my pace which is 4:1 right now. My goal is to increase my fitness level then my speed. I would like to see marked improvement in my time from the River Run, especially since I didn't train for that race. :-)

9/27/09 - Capital City River Run - 43:11 (ran/walked/jogged)

I am officially starting the Couch to 5K program today (C25K). Will use my time from yesterday's race as a baseline for improvement. Woo Hoo!

9/26/09 - Okay, my motivation was recently re-sparked. I blogged about it. Check out my blog from 9/20/09. Now I really look forward to exercise, but at the same time I know I need to prepare myself in case my motivation wanes. I don't want to bottom out again. After perusing some Spark pages I decided to make myself a weight loss chart to monitor when I reach each goal.

This part of my journey will be interesting because my ultimate goal is to find my girly side, shop in an actual store (I am a tall girl) instead of in a catalog, and to buy a bunch of wigs so I won't have to worry about doing my hair. :-D LOL

7/17/09 - They say with age comes wisdom. I have finally decided to get off this diet and start a TRY IT. I am going to try enjoying life by making the most of out the small moments instead of waiting to celebrate reaching a major goal and becoming depressed when I fall short.

It takes approximately 2,000 steps to equal 1 mile. Therefore, I should not think that MY one step should equal a mile. Instead I should try and enjoy the smaller successes of my journey.
SparkFriends

SparkTeams



My Ticker:
Pounds lost: 16.0


Recent Blogs:

Profile


Member Since: 4/20/2009

SparkPoints: 31,665

Fitness Minutes: 20,528

My Goals:
2013/2014 Goals

Live each day intentionally

*****************************
Next race: In 2014
Lansing Half Marathon - 5/4/14
Bayshore Half Marathon 5/24/14
Capital City River Run 9/2014

Accomplishments

2013 completed four races!!

10/20/13 - Grand Rapids Half Marathon - 3:30

9/15/13 - Capital City River Run - 3:32 (same time as last year!)

8/24/13 - Crim Festival of Races - 10 miler - 2:41 (had to manually subtract 30 min b/c they pulled timing mat before I got there) :-(

4/20/13 - Lansing Half -Marathon 3:28

2012 - Completed three half marathons. Woo Hoo!

Improved HM time for CC River Run by 5 minutes
(from 3:40 to 3:35) DONE! Chip time was 3:32!

2011 - Run/walk the Capital City River Run Half Marathon in September. See 9/22/11 blog

2010 - Capital City River Run 5K

2009 - Capital City River Run 5K



My Program:
A combination of cardio and body weight exercises.

Exercising does not come naturally for me so I take inspiration and motivation from everyone and everywhere.






Personal Information:
Married, mother to one awesome son.

Been using him as the reason for my weight loss challenge. Been trying to lose the baby weight since his birth.

So what if he's 19!! :-D

Other Information:
I am 5'9"

Love reading mystery suspense and fiction.



I love listening to jazz music to relax, and music with a great beat to get me motivated.

I love spending time with my family and friends.

I like trying new things. I tend to get bored quickly so I am constantly looking for new ways to challenge and motivate myself.

I am delightfully witty and sarcastic. If my humor was any drier I would be a cactus. Prickly but refreshing once you venture to look on the inside.

I have a vision board for whatever I am trying to accomplish. This year is focusing on health & fitness. I also changed my desktop to reflect my vision. That way it stays in front of me and I never lose sight of it.



Profile Image