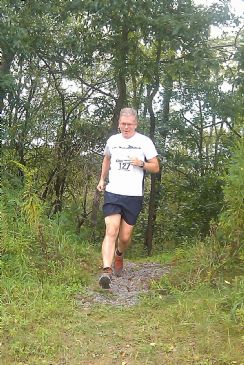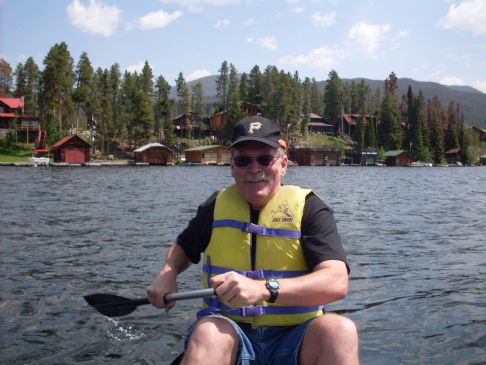 I have 18 pics in my gallery

Awards

63! And still having fun!
I say, "Screw the calendar!" I don't feel like I'm 63 and I can outrun most men half my age. SparkPeople is going to help me become a competitive runner again. I'm enjoying my life, my friends and family.

I celebrated my 60th birthday with a nice dinner at the El Tovar restaurant at the Grand Canyon and then awoke the next day, my first full day as a 60 year old, and ran across the Grand Canyon and back (Rim to Rim to Rim) in one day with my lovely wife. What an adventure!
...
I say, "Screw the calendar!" I don't feel like I'm 63 and I can outrun most men half my age. SparkPeople is going to help me become a competitive runner again. I'm enjoying my life, my friends and family.

I celebrated my 60th birthday with a nice dinner at the El Tovar restaurant at the Grand Canyon and then awoke the next day, my first full day as a 60 year old, and ran across the Grand Canyon and back (Rim to Rim to Rim) in one day with my lovely wife. What an adventure!

I celebrated turning 63 by biking from Pittsburgh to Washington, D.C.

I love this quote: "There are only two ways to live your life. One is as though nothing is a miracle. The other is as if everything is." - Albert Einstein.

And this: "I am not what happened to me, I am what I choose to become." - Carl Jung

Final quote: "Some people create with words or with music or with a brush and paints. I like to make something beautiful when I run. I like to make people stop and say, 'I've never seen anyone run like that before.' It's more than just a race, it's a style. It's doing something better than anyone else. It's being creative."- Steve Prefontaine
SparkFriends

SparkTeams



My Ticker:
Pounds lost: 4.4


Recent Blogs:

Profile


Member Since: 9/15/2009

SparkPoints: 103,807

Fitness Minutes: 112,731

My Goals:
1. Lose 10 more pounds.
2. Run a 100K.
3. Be healthier and happier.
4. Run the London Marathon.
5. Spend some time in Greece and Italy.
6. Become more fluent in French.


My Program:
1. Read.
2. Write.
3. Love.
4. Laugh.
5. Run/Bike/Walk.

Personal Information:
62 years old. Born and raised in Rhode Island but moved to the Pittsburgh area in 1971 and never left.

Ran on state championship cross country team while in high school then did not run in college or for a dozen years after college. Started running again in 1984 with a goal of running in the Boston Marathon. Have run that 4 times and am now thinking of running it for a 5th.

Married with 3 daughters and 2 grandsons. 6 sisters and no brothers in the house while I was growing up so I am glad to have some young men in the family.

Other Information:
Love to read mystery novels.

Ever hear of my band Chronic Insomnia? And the cheery song "Put a Bullet in My Head" that I wrote for it? LOL.

Profile Image