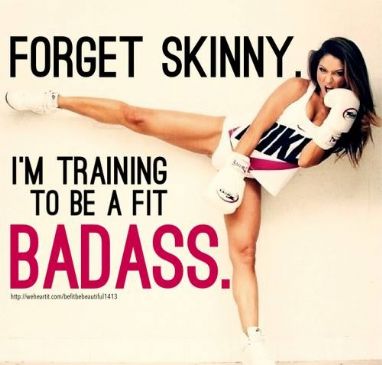 I have 42 pics in my gallery

Awards


The past has no power over the present moment.
I HAVE THE POWER!! So do YOU!!! You either DO IT, or you don't. Simple, true?


Favorite Quotes and sayings:

"On a deeper level you are already complete. When you realize that, there is a joyous energy behind what you do." - Eckhart Tolle

"Never stop learning, never stop growing, never give up!" - IAMSHE-RA 2009

"It ain't about how hard you hit, it's about how hard you can get hit, how much you can take and keep moving forward. ...
I HAVE THE POWER!! So do YOU!!! You either DO IT, or you don't. Simple, true?


Favorite Quotes and sayings:

"On a deeper level you are already complete. When you realize that, there is a joyous energy behind what you do." - Eckhart Tolle

"Never stop learning, never stop growing, never give up!" - IAMSHE-RA 2009

"It ain't about how hard you hit, it's about how hard you can get hit, how much you can take and keep moving forward. That's how winning is done." - Rocky Balboa

"It's me who is my enemy
Me who beats me up
Me who makes the monsters
Me who strips my confidence."
~Paula Cole, "Me," This Fire

"You have brains in your head.
You have feet in your shoes.
You can steer yourself in any direction you choose.
You're on your own.
And you know what you know.
You are the guy who'll decide where to go."
~Dr. Seuss

"Laughing is good exercise. It's like jogging on the inside." - Kurt Vonnegut.

"People rarely succeed unless they have fun in what they are doing." - Dale Carnegie




Current Status:


SparkFriends



SparkTeams




Recent Blogs:

Profile


Member Since: 1/6/2009

SparkPoints: 75,736

Fitness Minutes: 118,844

My Goals:
Long Term Goals:

Portion control.

Maintain my weight below 134 lbs for the rest of my life.

To never need medication.

To eat cleaner.

My Program:
Nutrition:

Portion Control!

Lots of protein and clean carbs.

Water, water, water!

The Workout

Cardio 5 Days a wk
Strength Training 3 Days a wk




Personal Information:
Height: 5'5"

Highest Weight Ever:

200 lbs

Beginning Weight
January 2009
153 lbs (Size 12)

Goal Weight
134lbs (Size 8)
Attained July 2009

New Goal Weight
125 (size 4/6)
Attained April 2010

Reassessed Goal Weight March 2013
130-134 (size 6)

Yeah, I don't need to be a size 4. I'm done killing myself.


Other Information:
She-Ra Princess of Power was my nickname in college.

"I am still determined to be cheerful and happy, in whatever situation I may be; for I have also learned from experience that the greater part of our happiness or misery depends upon our dispositions, and not upon our circumstances." -
Martha Washington

Profile Image