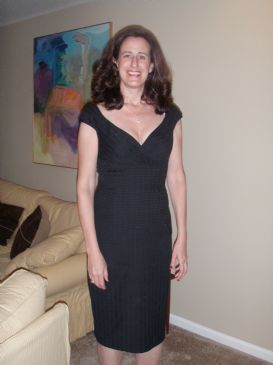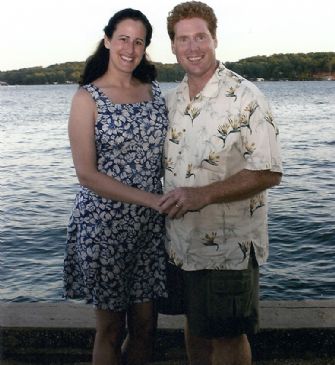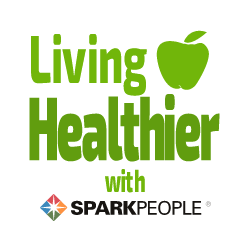 I have 4 pics in my gallery

Awards

Michelle's Healthy Lifestyle
My name is Michelle and I live in Richmond, KY. I am using SparkPeople as a place to track my progress towards a healthier lifestyle.

I did pretty darn well on last year's goals (I lowered my body fat by 4.5%, I stuck to my 30+ min/day activity goal, I drank at least 8 glasses of water each day and I packed a lunch for work much more than last year).

2015 goals:
1) Below 20% body fat by 12/31/15
2) At least 30 VAM's on the FitBit for the whole year (allow ...
My name is Michelle and I live in Richmond, KY. I am using SparkPeople as a place to track my progress towards a healthier lifestyle.

I did pretty darn well on last year's goals (I lowered my body fat by 4.5%, I stuck to my 30+ min/day activity goal, I drank at least 8 glasses of water each day and I packed a lunch for work much more than last year).

2015 goals:
1) Below 20% body fat by 12/31/15
2) At least 30 VAM's on the FitBit for the whole year (allow for 5 days where this is not achieved)
3) Get in my goal range (preferably before the end of February 2015)



Current Status:


SparkFriends

SparkTeams

My Ticker:
Pounds lost: 15.0

Interact with HEALTH4MICHELLE





Recent Blogs:

Profile


Member Since: 12/30/2010

SparkPoints: 41,823

Fitness Minutes: 58,265

My Goals:
January Goals:
1) 30 very active minutes of activity every day (per Fitbit)
2) At least 11,000 steps per day EVERY day in December. No excuses!
3) Cross into Kansas on the TransAmerica walk site

Short and Long Term Goals:
* 141.5 (75% to my goal):
* 139.9 (in the range I want to stay in for at least a year - the 130's)
* 139.4 (lose 15% of my body weight):
* 134 (GOAL !!):

Remaining state-to-state goals:
1534.6 miles, Missouri - Kansas border
2041.7 miles, Kansas - Colorado border
2492 miles, Colorado-Wyoming border
2910.8 miles, Wyoming - Montana border
3286.5 miles, Montana-Idaho border
3567.5 miles, Idaho - Oregon border
4063 miles, Florence, Oregon

Achieved:
* 147.6 (lose 10% of my body weight) - achieved on 11/28/14
* 149: (50% to my goal) achieved on 11/14/14
* 154.6 (more than 5% of my body weight gone!) achieved on 7/28/14
* 156.5 (25% to goal): Achieved

My Program:
I am going to focus on fueling my body with good food and improving it with an active lifestyle.




Personal Information:
Currently living in Richmond, KY

Other Information:
She who attempts the absurd can achieve the impossible. - Anonymous


Profile Image