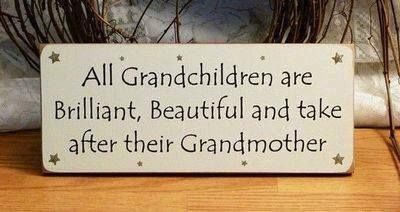 I have 16 pics in my gallery

Awards

Getting older can be AWESOME!!
Hi thanks for stopping by .....

I never once exercised until 2009. Sparkpeople changed my life. I had been bedridden for 12 years due to illness, in turn which lead to an increase of weight by 60 lbs. I needed to get back on my feet and healthy..... googled weight loss program and here my journey began.

I lost 50 lbs. in the first 3 years looking good and feeling great ..... then I accidently injured my knee, not able to exercise as much awaiting for knee surgery ...
Hi thanks for stopping by .....

I never once exercised until 2009. Sparkpeople changed my life. I had been bedridden for 12 years due to illness, in turn which lead to an increase of weight by 60 lbs. I needed to get back on my feet and healthy..... googled weight loss program and here my journey began.

I lost 50 lbs. in the first 3 years looking good and feeling great ..... then I accidently injured my knee, not able to exercise as much awaiting for knee surgery which took 2 years. Gained back 20 lbs. (ouch) At 62 it seems so much more difficult to loose the weight....... sooooooo S L O W !

I will conquer this by my Spark Anniversary in May .... I refuse to give up ........ I'm stubborn :D

SparkFriends

SparkTeams



My Ticker:
current weight: 136.0

Interact with DIDI_60LBS_BY60





Recent Blogs:

Profile


Member Since: 5/26/2009

SparkPoints: 108,883

Fitness Minutes: 93,569

My Goals:
Ultimate Goal:

Healthy Wife, Mother, Grandmother.....

I owe it to "myself" and my family.

My Mom & Dad, Sister, MIL and FIL passed away at a young age. I need to do my best to break that cycle ... Adult children need their Mom & Dad ....Grandchildren need their Grandparents! xoxo

Spring 2015 Challenge

Starting Weight
(4/4/15): 137
Goal Weight: 130.1
5% Goal: 6.85

Need to weight ..
Week 1 (4/11/15): 136.1 :)
Week 2 (4/18/15): 135.2 :(
Week 3 (4/25/15): 134.4 :(
Week 4 (5/02/15): 133.5 :(
Week 5 (5/09/15): 132.7 :(
Week 6 (5/16/15): 131.8 :(
Week 7 (5/23/15): 131.0 :(
Week 8 (5/30/15): 130.1

120 minutes of intentional exercise daily

Gain Muscle Mass (we loose so much as we mature :)

Loose the Belly Fat

Healthy BMI - 24.9

20,000 Steps Daily

Try to Blog ..... this one's so difficult for me don't know what to say?


My Program:
Spark Activity Tracker
Polar HR Monitor
Fitbit Charge HR :0)

1. Weigh, track and log everything I eat and drink. Enter all Nutritional Info. for every grocery purchased. It makes it so much easier for tracking.

Eliminate processed foods as much as I can

Ensure that all necessary Nutrients are met (i.e. fibre, calcium, sodium, etc.)

Drink 8-10 cups of water daily

Daily Calorie Differential of 500

2. Exercise 7 days/wk.(unless I'm ill):

- 5 days a week at the gym at 5:00 am (hardly anyone there, I get to try out different equipment )

- 2 days a week at home with a project (i.e. dancing, kettle bell, cleaning and stepping etc.) I get bored easily so I need to change it up in 10 minute intervals.


Personal Information:
Living in Ottawa, Ontario, Canada.

My first username was "ABUSEDIT" I felt I had done just that abused my body for many years needed to change that and so in came "DIDI_60LBS_BY 60" came close but no cigar lol

My Family's the most important part of my life!!

Married 40 years, he's my soul mate, we have 2 Adult Children (Daughter 37 Son 34 and 4 ADORABLE!! (#5 due June this year) :) :) :)Grandchildren (11, 10, 6 and 2) and "Moby the 4th" our Lovebird

My Health:
- Chronic Migraines for the past 45 years triggered by weather and barometer fluctuations.





Other Information:
Love Laughter!!!

Love being
"Grand-Maman"!!!

Love this time of my life!!!

Love a Challenge!!!

Love Spark People!!!



Profile Image