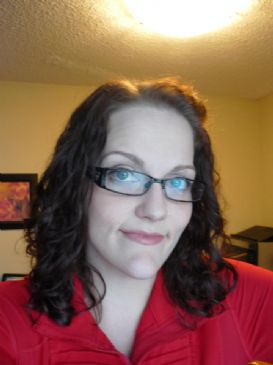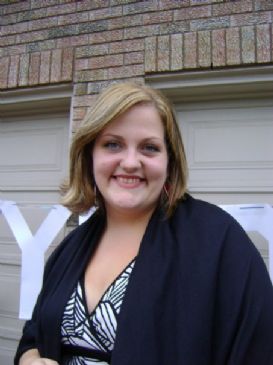 I have 31 pics in my gallery

Awards


Steady as She Goes!
This isn't about losing weight, its about changing my life and becoming a healthy person who loves fitness and enjoys eating well. Its all about moderation for me and making changes that are permanent. I'm NOT on a diet :)

This is a journey that I started in March 2009. Yes, it's been a while! And yes, I still have struggles (But I'm happy to report they get easier with every passing day).

Looking back I've learned to love healthy food, love the way my body feels ...
This isn't about losing weight, its about changing my life and becoming a healthy person who loves fitness and enjoys eating well. Its all about moderation for me and making changes that are permanent. I'm NOT on a diet :)

This is a journey that I started in March 2009. Yes, it's been a while! And yes, I still have struggles (But I'm happy to report they get easier with every passing day).

Looking back I've learned to love healthy food, love the way my body feels when I work out and learned how to love myself for who I am and what I look like (although this one is a life long journey I think).

I also started a recipe blog in August 2010 focused on healthy eating and simple recipes. www.alifewithouticecream.com

You can also follow me on twitter @lifew_outicecrm

PROGRESS
*You'll notice that at first I was really focused on the results. As the journey slowed I stopped paying as close of attention to things like the # on the scale and more to how I felt and fitness goals.

lbs Lost:

March 12th 2009 - Starting Weight 284

March 2009: 9 lbs lost (275 lbs)
April 2009: 11 lbs lost (264 lbs)
May 2009: 6 lbs lost (258 lbs)
June 2009: 6 lbs lost (252 lbs)
July 2009: 8 lbs lost (244 lbs)
August 2009: 8 lbs lost (236 lbs)
September 2009: 2 lbs lost (234 lbs)
October 2009: 4 lbs lost (230 lbs)
November 2009: 1lb lost (229 lbs)
December 2009: 2 lbs lost (227 lbs)
January 2010: 5 lbs lost (222 lbs)
February 2010: 3 lbs lost (219 lbs)
March 2010: 6 lbs lost (213 lbs)
April 2010: 2 lbs lost (211 lbs)
May 2010: 4 lbs gained (215 lbs) - bought new scale which weighed me heavier :(
June 2010: 1 lb lost (214 lbs)
August 2010: 5 lbs lost (209)
September 2010: 3 lbs lost (206)
October 2010: 0 lbs lost (206)
November 2010: 0 lbs lost (206)

June 2011: (198)
September 2011 (190)
November 2011 (188)

Total: 96 lbs lost


Measurements:

April 13th 2009 - 4 Inches lost
May 11th 2009 - 5 Inches Lost
June 9th 2009 - 2 Inches lost
July 9th 2009 - 5 Inches lost
August 10th 2009 - 6 Inches lost
September 4th 2009 - 2 Inches lost
October 12th 2009 - 4.5 Inches lost
November 15th 2009 - 4 Inches Lost
December 10th 2009 - 2 Inches Lost
January 11th 2010 - 2.5 Inches Lost
February 14th 2010 - 3.5 Inches Lost
March 12th 2010 - 2 Inches Lost **One Year Mark
April 14th 2010 - 1.5 Inches Lost
May 13th 2010 - 2.5 Inches Lost
July 22nd 2010 - 3 Inches lost (hadn't measured in a while)
August 21st 2010 - 2.5 Inches lost
September 20th 2010 - 1.5" lost
October 16th 2010 - 5" lost (WTF...awesome I'll take it!)

Total: 58.5 Inches Lost!!


BMI:

This one is super important to me. Watching this number go down is like watching my life get longer and I can imagine all the things I'm going to be able to do!

March 12th 2009 - 43.3 (starting date)
April 16th 2009 - 41.1
May 1st 2009 - 40.2
May 14th 2009 - 39.9 (finally out of the 40s... woohoo!!!)
June 18th 2009 - 38.9
July 16th 2009 - 37.8
August 14th 2009 - 36.9
September 1st 2009 - 36
October 27th 2009 - 35
December 10th 2009 - 34.6
January 15th 2010 - 34.1
March 12th 2010 - 33.1 **1 Year mark
October 16th 2010 - 31.4 ... its getting close!

September 2011 - 28.9!!
November 2011 - 28.6

Total: 14.6 BMI points lost


% Of Body Weight

August 1st 2009 - I have now lost 15% of my body weight
September 1st 2009 - Have lost a total of 17%
September 22nd 2009 - Have lost 18%
November 3rd 2009 - Have lost 20% of my body weight
March 12th 2010 - Have lost 24% of my body weight **1 year
October 2010 - I have now lost 27.5 % of my body weight

September 2011 -

____________________________________

Goals / Rewards:

Although the journey and the weight loss IS the reward for doing this, I also wanted to put little rewards for myself. I'm not always the best and getting things for myself and this way I get a treat that is in no way related to food. That's a habit that is DONE!

15 lbs lost (269 lbs) - buy myself a new book or CD
**(Met April 17th 2009)

37 lbs lost (247 lbs) - lighter than I've been as an adult
**(Met July 21st 2009)

43 lbs lost (241 lbs) - Most I've ever lost before is 42 lbs :P
**(Met August 20th 2009)

50 lbs lost (234 lbs) - a new George Forman Grill
**(Met September 21st 2009)

52 lbs lost (232 lbs) - Half way done!!!
**(Met October 18th 2009)

60 lbs lost (224 lbs) - New Hair Straightener...pretty :)
**(Met January 15th 2010)

65 lbs lost (219 lbs) - Out of the 220s
**(Met February 25th 2010)

70 lbs lost (214 lbs)
**(Met March 19th 2010)

75 lbs lost (209 lbs) - got myself that lulu running sweater for fall... in a size 10!!!
** (Met August 27th 2010)

80 lbs lost (204 lbs)
** (Met January 18th 2011) - There was a serious plateau!

85 lbs lost (199 lbs) - Under 200 lbs!!!!
** (Met June 14th 2011) - Busted through yet another plateau!

89 lbs lost (195 lbs) - No longer obese
**(Met July 2011)

90 lbs lost (194 lbs)
** (Met Aug 2011)

95 lbs lost (189 lbs)
** (Met Nov 2011 - Had been dealing with an injury since the summer)

100 lbs lost (184 lbs)
** Met Jan 10th 2012
SparkFriends

SparkTeams




Recent Blogs:

Profile


Member Since: 5/21/2006

SparkPoints: 30,289

Fitness Minutes: 24,838

My Goals:
Be healthy and fit!

Goals

* Stick to the Spark
(2.5 years and counting)

* Make a lifestyle change

* Lose 104 lbs total

* Be more active in life

*Wear reg. size pants
(I'm a 14 / 16) (Done!)

*Stop Emotional Eating
(Getting better...still sometimes but more moderate)

*shop at regular stores
(No more plus sized stores for me)

* Lower my BMI and lengthen my life

My Program:
I'm following the spark guidelines for diet and calories and have been gradually increasing my exercise.

Recently I have been learning to run.

Personal Information:
29
Single
Ontario

Profile Image