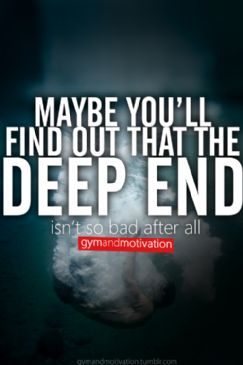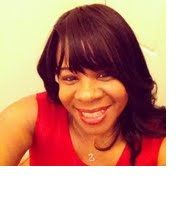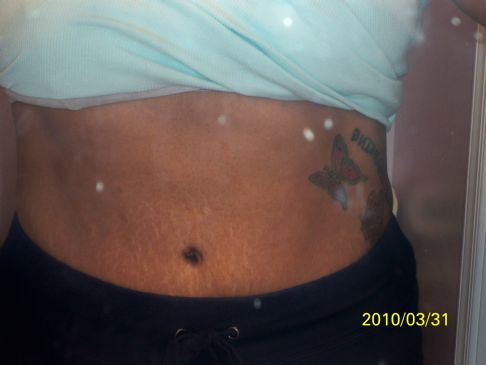 I have 33 pics in my gallery

Awards


Choice, Chance, Change.
Update December 9, 2013:
Where oh where have I been? I haven't been on the Spark in nearly a year and I admit I have missed it. I got caught up in my journey, life's stresses, my attempts to run a home based business etc. I got my weight down as low as 159 and am now back up to 180! I lost my way, I lost my spark I let life take over and I made bad choices. But I am back now and I am aware that the only way for me to see permanent changes is for me to make permanent choices. I remember ...
Update December 9, 2013:
Where oh where have I been? I haven't been on the Spark in nearly a year and I admit I have missed it. I got caught up in my journey, life's stresses, my attempts to run a home based business etc. I got my weight down as low as 159 and am now back up to 180! I lost my way, I lost my spark I let life take over and I made bad choices. But I am back now and I am aware that the only way for me to see permanent changes is for me to make permanent choices. I remember the Spark community giving me so much support and the joy I got giving that support right back, so here I am. My ultimate goal is to hit 135 lbs, be healthy, happy and fierce. I would like to help and support as many people as I can here on Spark as well as through my (NO PROMOTIONS, NO SALES, Just straight talk about my journey) motivation page on Facebook. (Facebook.com/Riledup4fitness).

My Background/Bio
I am a mother, a wife and a friend. There was a time in my life when I dreaded being weighed. As a former military member every 6 months we had to prepare for our Physical Readiness Evaluations, and part of it was being weighed in and measured. I dreaded these times, I knew I had let myself go a bit...(I mean I'd had kids, wasn't it okay to put on a bit of weight during and after that?) but when the doctor told me I weighed 200 pounds and I was 54% bodyfat and then he dug the knife deeper and said the words no one wants to hear "morbidly obese" all I could do was cry. I am only 5 foot 2, there was no reason other than laziness that I was carrying that much weight on my frame. And before he told me that I swear to you I thought I was the sexiest thing on the planet (those words stole my sexy and I want it back!).
But in an instant my self esteem was blown, my defenses were gone and I was faced with a cold hard fact, if I didn't get it together I was going to die. Look to the left people, I have a lot to live for, a great husband, 3 beautiful kids and 2 yapping dachshunds depend on me to be here, to take care of them and to take care of myself. (Oh and now I have a grandbaby on the way too).
I didn't sit down and cry in a corner, I sat down and took stock. I looked at my eating habits and I looked at my physical limitations (in my mind I had none). In a matter of months, I lost 40 pounds. I thought there see, I can do this. Then I got lazy again and the pounds began to creep back on.
When I joined SP I weighed 182 pounds, I got committed and started really tracking my weightloss, nutrition and fitness when I hit 178. I am determined not to backslide, I am determined to see this through and I am determined to show other people that this can be done by me and by them. My goal weight is 135! Can't wait to see that number!
I look forward to sharing blogs, pictures, failures and success with you all. Take care, remember that failures are merely your mile markers on your road to success; put them behind you and keep trekking on towards your goal.


****************************************
**********************************
I borrowed this from Girl*In*Motion's page, it's awesome and so is she. If this doesn't put things in perspective for you nothing will lol!

Your weight loss =

1 pound = a Guinea Pig
1.5 pounds = a dozen Krispy Kreme glazed donuts
2 pounds = a rack of baby back ribs
3 pounds = an average human brain
4 pounds = an ostrich egg
5 pounds = a Chihuahua
6 pounds = a human's skin
7.5 pounds = an average newborn
8 pounds = a human head
10 pounds= chemical additives an American consumes each year
11 pounds = an average housecat
12 pounds = a Bald Eagle
15 pounds = 10 dozen large eggs
16 pounds = a sperm whale's brain
20 pounds = an automobile tire
23 pounds = amount of pizza an average American eats in a year
24 pounds = a 3-gallon tub of super premium ice cream
25 pounds = an average 2 year old
30 pounds = amount of cheese an average American eats in a year
33 pounds = a cinder block
36 pounds = a mid-size microwave
40 pounds = a 5-gallon bottle of water or an average human leg
44 pounds = an elephant's heart
50 pounds = a small bale of hay
55 pounds = a 5000 BTU air conditioner
60 pounds = an elephant's penis (yep, weights more than his heart!)
66 pounds = fats and oils an average American eats in a year
70 pounds = an Irish Setter
77 pounds = a gold brick
80 pounds = the World's Largest Ball of Tape
90 pounds = a newborn calf
100 pounds = a 2 month old horse
111 pounds = red meat an average American eats in a year
117 pounds = an average fashion model (and she's 5'11")
118 pounds = the complete Encyclopedia Britannica
120 pounds = amount of trash you throw away in a month
130 pounds = a newborn giraffe
138 pounds = potatoes an average American eats in a year
140 pounds = refined sugar an average American eats in a year
144 pounds = an average adult woman (and she's 5'4")
150 pounds = the complete Oxford English Dictionary
187 pounds = an average adult man
200 pounds = 2 Bloodhounds
235 pounds = Arnold Schwarzenegger
300 pounds = an average football lineman
400 pounds = a Welsh pony


"One of the most important things to remember when starting out is to know before hand that there will be hard days. Mentally prepare yourself that the scale will not always move each week, in fact some weeks it may go up some. This is normal. This does not mean that you are not on the right path. Stay focused and know that if you are consistent you will see results. Nothing is more important in this journey than persistence!! You will be tested, you will be tempted to eat the wrong things, you will want to quit, but if you hold on, you will reach goals, and what a day that will be"! This passage is from Tom Venuto's book Burn the Fat, Feed the Muscle and I find it motivating - taken from JENSFITJOURNEY
SparkFriends

SparkTeams



My Ticker:
current weight: 178.0

Interact with ALWAYSCHANGING






Recent Blogs:

Profile


Member Since: 5/26/2009

SparkPoints: 27,787

Fitness Minutes: 26,134

My Goals:
Goal : 170 lbs
Reward: New Asic Gel sneakers
Date achieved:
Goal :165 lbs
Reward: Barnes and Noble $100 shopping spree
Date Achieved:
Goal:160 lbs
Reward: Compression Running pants
Date Achieved:
Goal: 155 lbs
Reward: P90X 3 Basic dvd set
Date Achieved:
Goal: 150lbs
Reward: New outfit
Date Achieved:
Final Goal: 145 lbs
Reward: ???
Date Achieved:
SUPER GOAL : 130 lbs
Reward: Weekend away with hubby, hopefully some place I can rock a bikini for the first time in my life
Date Achieved:

My Program:
Everyday is treated as Day 1!
Drink Water! Alot of it! I consume roughly 3 liters per day.
Workout 6 days a week
Rest 7-9 hours a night of sleep. Non-negotiable.


Personal Information:
I am a wife, mother, and friend.
I love to support others, offer encouragement and see them thrive.
I sing off tune, dance off rhythm and laugh the whole time. I avoid negativity and surround myself with positive people. Life is short, live love and laugh is my motto.

Other Information:
Quotes from my fitness journal:

"The thought manifests as the word. Word manifests as the deed. Deed develops into habit. And habit hardens into character." ~Buddha

Being fat is hard. Losing weight is hard. Maintaining weight loss is hard. Choose your hard.

Profile Image