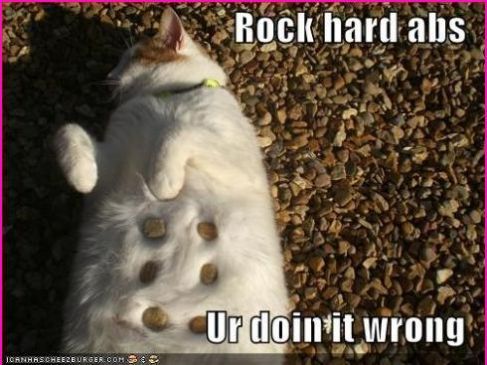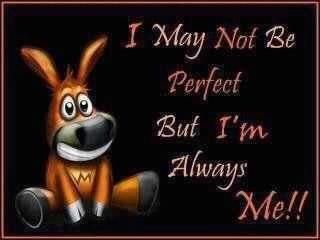 I have 42 pics in my gallery

Awards

Blubber Blast in Progress ~~It's TwoVille Time!~~
2013 is my comeback, kick butt year. Gone are the days of losing & gaining the same pounds over and over. This is my 25th reunion year plus 13 is my favorite number so this will be my time to sparkle in the sunshine.
Im in a few challenges to keep my year interesting.
I am a sparkler, a lime and Feisty Fox. I also challenged myself to 500 miles this year-

I have made excuses for thing all my life. I have no one to blame but myself for being in this state of ...
2013 is my comeback, kick butt year. Gone are the days of losing & gaining the same pounds over and over. This is my 25th reunion year plus 13 is my favorite number so this will be my time to sparkle in the sunshine.
Im in a few challenges to keep my year interesting.
I am a sparkler, a lime and Feisty Fox. I also challenged myself to 500 miles this year-

I have made excuses for thing all my life. I have no one to blame but myself for being in this state of unhealthiness. Although I went thru some really hard times in my life, I am the one who chose to eat the fast food and not exersize like I should. I allowed negativity to seep into my very core.
The simple truth is that sh*t happens everyday. I can chose to let it define me or I can chose to fight thru it and live my life. I chose to smile at the world and LIVE because
I AM TOTALLY WORTH IT!

~~~~~~~~
500 MILE CHALLENGE- 2013



~~~~~~~~~~~
I want to lose 2 Bloodhounds, but will be happy with an average adult man.

Your weight loss =
1 pound = a Guinea Pig
1.5 pounds = a dozen Krispy Kreme glazed donuts
2 pounds = a rack of baby back ribs
3 pounds = an average human brain
4 pounds = an ostrich egg
5 pounds = a Chihuahua
6 pounds = a human's skin
7.5 pounds = an average newborn
8 pounds = a human head
10 pounds= chemical additives an American consumes yearly
11 pounds = an average housecat
12 pounds = a Bald Eagle
15 pounds = 10 dozen large eggs
16 pounds = a sperm whale's brain
20 pounds = an automobile tire
23 pounds = amount of pizza an average American eats in a year
24 pounds = a 3-gallon tub of super premium ice cream
25 pounds = an average 2 year old
30 pounds = amount of cheese an average American eats in a year
33 pounds = a cinder block
36 pounds = a mid-size microwave
40 pounds = a 5-gallon bottle of water or an average human leg
44 pounds = an elephant's heart
50 pounds = a small bale of hay
55 pounds = a 5000 BTU air conditioner
60 pounds = an elephant's penis (yep, weights more than his heart!)
66 pounds = fats and oils an average American eats in a year
70 pounds = an Irish Setter
77 pounds = a gold brick
80 pounds = the World's Largest Ball of Tape
90 pounds = a newborn calf
100 pounds = a 2 month old horse
111 pounds = red meat an average American eats in a year
117 pounds = an average fashion model (and she's 5'11")
118 pounds = the complete Encyclopedia Britannica
120 pounds = amount of trash you throw away in a month
130 pounds = a newborn giraffe
138 pounds = potatoes an average American eats in a year
140 pounds = refined sugar an average American eats in a year
144 pounds = an average adult woman (and she's 5'4")
150 pounds = the complete Oxford English Dictionary
187 pounds = an average adult man
200 pounds = 2 Bloodhounds
235 pounds = Arnold Schwarzenegger
300 pounds = an average football lineman
400 pounds = a Welsh pony



















Current Status:


SparkFriends

SparkTeams



My Ticker:
current weight: 260.0


Recent Blogs:

Profile


Member Since: 10/21/2008

SparkPoints: 53,333

Fitness Minutes: 17,763

My Goals:
SHORT TERM:
--500 miles in 2013
--to walk without legs rubbing together
--take the stairs with ease
--put socks & shoes on without straining
--declutter my house

LONG TERM:
--loose over half my body weight
--be able to go on the amusement rides
--be able to sit in any chair with comfort
--Show my son his mom is no quitter and anything is possible with determination and hard work.

My Program:
1. Remind myself daily that I deserve all the best life has to offer

2. 10* minutes at a time for fitness, cleaning, clutter and me

3. Make a point to drop in on teams.

4. Work on the clutter chaos in my life.

Personal Information:
I am a single mom of a 18 year old boy.
Sox is my furbaby. Cat thinks she is human sometimes.

I was in an abusive marriage but am now putting the past behind me and moving forward in my life - or trying to..

Im learning to make myself #1 priority for once in my life.




Other Information:
I enjoy 'reality' tv & crime dramas.

Love alot of music from Country to Rock.



Profile Image