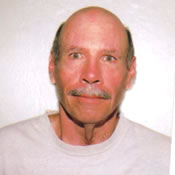 In past lives, Dean Anderson has been a social worker, small business owner, college psychology and philosophy instructor, and world-class couch potato who weighed close to 400 pounds, smoked three packs and drank two six-packs of beer per day, and considered chocolate-peanut butter fudge a well-balanced meal. In this life, Dean earned a personal training certification from ACE, received training as a lifestyle and weight management consultant, and began working for SparkPeople. He writes about attitude adjustment, motivation, men's health, and senior fitness. When not sitting in front of his computer, he can usually be found hiking or biking (he's the bald guy that everyone else is passing).
Read More of Dean's Blogs:
This blog is the second half of my personal response to TIME's recent article on "Why Exercise Won't Make You Thin." In my last blog, I talked about the biological relationship between exercise and fat loss; here, we'll be looking at whether there's any truth to the claim that exercise causes excessive appetite and "compensatory" overeating, making fat loss more difficult.

For those of you who like to cut straight to the bottom line, my answer to this question is: No.

There's really no reason at all for you to be afraid of exercise if you want to burn fat and lose weight. Just the opposite, in fact. You will need to make sure your meal plan is right for your activity level and weight loss goal, and then stick to that amount of eating as well as you can. But exercise is simply not going to turn you into someone who can't control your own appetite and eating behavior—unless, of course, that's what you expect or want it to do.

For those of you who like to know more about the nuts and bolts, read on about the "soul of success", and find out what can help you stay in charge of your eating no matter how much you exercise.

Read More ›