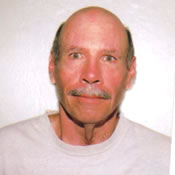 In past lives, Dean Anderson has been a social worker, small business owner, college psychology and philosophy instructor, and world-class couch potato who weighed close to 400 pounds, smoked three packs and drank two six-packs of beer per day, and considered chocolate-peanut butter fudge a well-balanced meal. In this life, Dean earned a personal training certification from ACE, received training as a lifestyle and weight management consultant, and began working for SparkPeople. He writes about attitude adjustment, motivation, men's health, and senior fitness. When not sitting in front of his computer, he can usually be found hiking or biking (he's the bald guy that everyone else is passing).
Read More of Dean's Blogs:
Low fat. Reduced calorie. Zero trans-fat. All natural. Organic. Is it possible that choosing foods advertising these and other similar health claims can actually increase overeating and lead to unhealthier food choices?

Apparently so, according to a growing body of research.

The concept of "health halo" has been around for several years now. Basically, the idea is that packaging that makes health claims about food items (or brands, restaurants, etc) often results in people eating more total calories, and more unhealthy foods, than they otherwise might.

As you can see from this article, there are several ways that health halos can lead to undesirable effects. One is that people tend to seriously underestimate the number of calories actually in a food item that's labeled "low-fat" or "reduced calorie." This may lead people to increase the portion size they think is appropriate, or to add additional items to their meal, as when someone orders a grilled chicken sandwich instead of a bacon double cheeseburger, but then adds a large soda and a desert because they assume they can "afford" these extras and still come out ahead on calories. Either way, the research indicates that many people often end up eating up to 50% more total calories when choosing foods with health halos.


Read More ›