All Entries For
st. patrick's day
St. Patrick's Day is upon us, and restaurants everywhere have officially "gone green" (and I don't mean in the environmental sense). Late last month, dining establishments across the nation began transforming foods and drinks into festive shades of emerald in honor of the March 17th Irish holiday. Every year, McDonald's jumps on this bandwagon (or perhaps leads the bandwagon), with their infamous Shamrock Shake, a minty green treat that's only available through March. The drink looks innocent enough in a small size, but
how many calories
are packed into that 12-ounce cup:
220
,
530
,
640
, or
810
?
Read More ›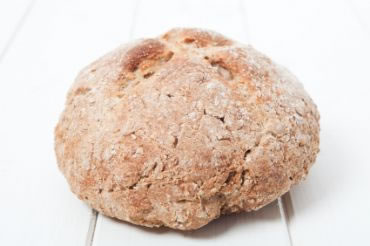 I love to cook. My inspiration comes from fond memories of cooking with my two grandmothers in their respective kitchens. They taught me to cook from scratch and find joy in family recipes that have been passed down from generation to generation.
St. Patrick's Day is a favorite of mine, since it's my mother's birthday and reminds me of my Irish heritage, too. This year, my daughter and I went to my grandmother's house to learn the family soda bread recipe, which came from County Cork in Ireland by way of my great-grandfather's cousin. I learned that soda bread is simple to make--it doesn't require a rising or even much kneading—and the ingredients are easy to find. In the great tradition of Irish families giving their family soda bread a unique "twist," I like to substitute coconut oil instead of shortening and whole wheat flour for all purpose flour. I also add Flaxseed Meal for a nutritional boost. Soda bread pairs nicely with any savory dish and the leftovers taste great toasted with jam for breakfast.
Read More ›