All Entries For
spark activity tracker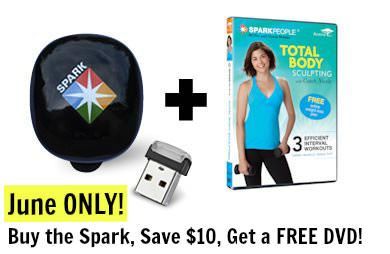 Have you been thinking about getting the Spark Activity Tracker? Now is the time! For the month of June, we're offering $10 off any purchase of the Spark. To sweeten the deal, we'll also include a free copy of Coach Nicole's Total Body Sculpting DVD with your order to start the summer months off right.

To get this special deal, simply visit sparkactivitytracker.com and select the color and quantity of the device you'd like. Enter the code "freedvd" at checkout to get $10 off your final purchase. We'll send the tracker and the dvd together so that you can start meeting your fitness goals right away! Read More ›
Now that thousands of people have had the chance to use the
Spark Activity Tracker
, we decided to find out how SparkPeople members were enjoying the Spark. We were wowed by some of the reactions we received from everyday people who used the Spark to reach goals and stay motivated. Here are three stories of our favorite "success stories" so far.
Read More ›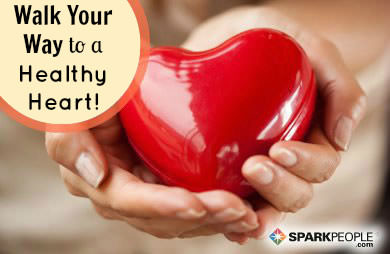 For anyone looking to lower their
risk of diabetes
and
heart disease
, an increase in physical activity is a common prescription from doctors. But often the advice ends there and patients are left asking themselves, "How much additional exercise do I need?" and, "What kinds of activity should I be doing?"
A recent study shows that even moderate increases in physical activity can have a big impact on your risk for certain diseases.
Read More ›
I'm not much of a "gadgets" person, but I am a
results
person. While I don't go for every trend or spend a lot of money on the latest technology, I will invest in things that have a big benefit to me. If that means a premium iPhone app, an amazingly accurate GPS watch (love my
Garmin Forerunner
), or a simple activity tracker, I'm generally skeptical at first, but very loyal once I find something that works.
Many of you know that I've been a Fitbit fan for many years. I still love the Fitbit and think it's a great device. It happened to be the tracker that really resonated with me, but that's not necessarily because the Fitbit is better or more accurate than anything else. From my perspective, any activity tracker that has the basic features you need and is easy to use can work wonders even if it's not the best or the most impressive. Regardless of the brand or type of device, the biggest benefit you'll get from any activity tracker is that wearing it each day as
motivation
to set and reach new goals. For me, that's why I love certain gadgets and data.
I'm proud to have been involved in the testing and developing of the
Spark Activity Tracker
's online features. After years of using an activity tracker, I had more than a few ideas on how to make our tracker great. For people who don't already have an activity tracking device—or for those who simply want a more streamlined experience—the Spark is an affordable gadget worth checking out. I love it for all the reasons I fell in love with my Fitbit years ago—but as loyal as I've been to the Fitbit, I have to admit that The Spark has several more perks that you won't find in other activity trackers.
Here are six reasons why I think you'll love the Spark as much as I do.
Read More ›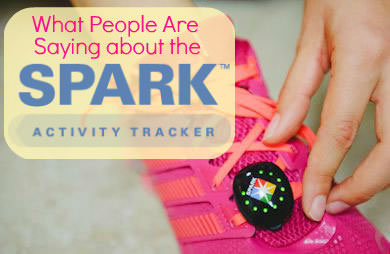 Everyone in the SparkPeople office has been wearing and using the
Spark Activity Tracker
during the beta testing phase so we were very excited for it to finally release on October 1. While we love its small size, fun light-up display and ease of use, we were anxious to hear what SparkPeople members would think about this tiny tool that tracks steps, miles and fitness minutes (and automatically syncs the data with your SparkPeople Fitness Tracker). We're finding new reviews from members daily, and we're delighted to see how much they're enjoying the Spark! (Learn more about exactly what the
Spark Activity Tracker
can do for you.)
Read More ›
We're taking a big step in helping you get fit! SparkPeople has just released the
Spark
, our very own activity tracker that integrates perfectly with the rest of SparkPeople's online tools. The
Spark Activity Tracker
requires no charging, determines the specific type of workout you're doing (walking vs. running vs. elliptical) and automatically logs your fitness minutes directly to your SparkPeople Fitness Tracker!
The new Spark Activity Tracker is just one more way to get you motivated and moving toward your goals—and we're here to help you along the way. Everyone who uses a Spark is eligible to participate in monthly fitness challenges that will motivate you to get out there and walk, run or bike your way to reaching your goals each month. Our very first challenge, the
Trick or Track Halloween Challenge
, starts on
October 1
and offers some BIG prizes!
It's an exciting time here at SparkPeople.com! After 12 years of helping people reach health, fitness and weight-loss goals with our free online programs and trackers, we have a new innovation that's been many months in the making. (Do you know how hard it is to keep something like that a secret for so long?)
Today, we are thrilled to announce the release of the
Spark Activity Tracker
, a tiny (and fun!) little reminder to fit more fitness into your day. About the size of a quarter, it's the first—and only—activity tracker that fully integrates with your SparkPeople.com experience.
If you need a little extra motivation to be active each day
(and really, who doesn't?), then keep reading to find out what it is and how it can help you achieve your goals.
Read More ›