All Entries For
skin care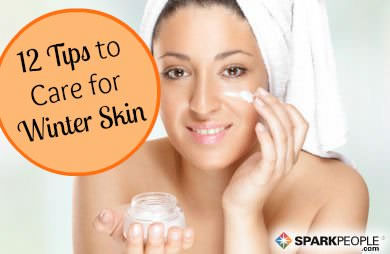 A dozen derm-approved tricks for smooth, soft, sexy skin all season. Get advice from these skincare experts: Dr. David Bank, dermatologist in Mount Kisco, New York Dr. Doris Day, dermatologist in New York City and Dr. Howard Murad, dermatologist in Los Angeles and founder of Murad, Inc.
Expert Tips1. Skip the bubbles.
Foamy lather feels luxurious but tends to strip away natural oils. Opt for a mild, fragrance-free cream cleanser with less than 1 percent sodium lauryl sulfate.
2. Exfoliate gently.
Use a facial wash with no more than 5 percent salicylic or 10 percent glycolic acid two to three times weekly. For sensitive skin, dilute with an equal amount of water.
3. Soothe your scalp.
Banish dryness and prevent irritation with a five-ingredients-or-less hydrating shampoo and conditioner. Fewer ingredients means less chance of inflammation. If dandruff is an issue, switch to a shampoo containing either zinc pyrithione or selium sulfide.
Read More ›
Acne isn't just a teenage problem. In fact, 25% of women in their 40s and beyond experience breakouts. Banish blemishes for good with our spot-on advice from NYC-based dermatologist Dendy Engelman, M.D.
Is there a right way to wash your face?
Dr. Engelman: Over-cleansing can irritate blemishes and dry out your skin. Wash twice daily with a gentle but effective cleanser that contains 2% salicylic acid. This will lightly exfoliate skin and open up pores, which can prevent future breakouts.
Editor's product pick: Bioré blemish Fighting Ice Cleanser, $8
The tingling, cooling sensation refreshes skin.
Read More ›
Goof-proof products? Check. Expert application tips? Check. You're officially cleared to self-tan. No streaks, no hassles!
Step 1: Prep
To end up with the most even color, you need to do a little advance work. "It's like a painter prepping her canvas," says Ricky Croft, VP Marketing for Sunless Inc. "Always begin with a clean slate." The day before you self-tan, exfoliate from head to toe, using an oil-free body polish or scrub in the shower. You should also shave at least 24 hours prior.
Read More ›
Ouch, you burned! Now what? Forget about running to the store to buy those pricey formulated lotions. Instead, ease the pain with Mother Nature's little helpers, most of which you already have at home.
Aloe Vera
Use the gel that's inside leaves to soothe burns
and
tighten pores. Apply a little to your face after cleansing.
Milk
Add a cup of milk to a cool bath and soak in it for 10 minutes to calm inflamed skin.
Read More ›
You know that crinkle in your forehead is from your daughter announcing she's quitting the debate team to play drums in a garage band. And that bruise on your thigh is from hauling recycling bins out to the curb. But every so often something pops up on your skin that you can't explain. "Most of the time these things are harmless," says Susan Taylor, M.D., of Society Hill Dermatology in Philadelphia, ticking off a long list of common noncancerous conditions from skin tags to age spots. "But if you're not sure what it is, see your doctor." If it's one of the 3.5 million skin cancers diagnosed in the U.S. each year, the sooner you get treated, the better your chance of being cured. Read on to learn about the changes that can happen to your skin -- and how to protect it.
Read More ›
Get gorgeous skin from head to toe, with beat-the-heat advice
Your Back and Chest
Use a body wash with (at least) 2% salicylic acid on these areas—it exfoliates skin without causing inflammation, says Mary Lupo, MD, a dermatologist in New Orleans. Try Proactiv Deep Cleansing Wash, $20, which has botanicals that simultaneously soothe skin.
Finish treatment with a benzoyl peroxide gel or cream to kill any remaining bacteria. Read More ›
Visiting a dermatologist can do wonders for your skin, but it can also mean you're in store for some surprises. While it's not always the case, some doctors don't offer you all the information they have on treatments and procedures. "They can't tell you every possible thing that can go wrong because they're short on time and they'll scare you away," says Neal Schultz, MD, a New York–based medical and cosmetic dermatologist and member of the American Academy of Dermatology. What might your doc be holding back? Check out the below eight secrets dermatologists tend to keep to themselves.
1. Simple mole removals can go wrong.
When it comes to side effects of even the most mundane procedures like removing moles, most dermatologists mention only what's most applicable to the patient, says Dr. Schultz. "Doctors filter out what they think is irrelevant," he says. So your MD may not prepare you for rare side effects, like contracting flesh-eating staph, which, scary enough, can happen. But there's no reason for concern since most side effects are extremely uncommon, explains Dr. Schultz.
Read More ›
Summer provides a perfect opportunity to get a healthy dose of the
sunshine vitamin
that many of us need. At the same time, we are mindful of the
damaging effects of the sun's UV rays
we have heard so much about over the years. We look for
tips that make applying sunscreen easier and more fun for kids
while
not always wearing it ourselves
.
Last summer the
FDA unveiled new rules related to sunscreen claims
to help reduce consumer confusion about UV protection and claims related to being waterproof or sweatproof. The new rules would have gone into effect June 17, 2012 were it not for an
FDA issued delay
last month that provided a six-month extension.
With all the confusion regarding when and how the guidelines will change, it can be difficult to know how to protect your skin against the sun at the beach or during outdoor workouts. Here are some useful tips to help you have a skin safe summer.
Read More ›
Acne can rear its ugly head long after the teen years. Learn why you're dealing with zits and pimples now, and what products you can use to get clear skin.
You probably thought pimples were a high school thing like late passes and SAT words. Not—over 30 million Americans struggle with adult-onset acne, and even those who got off scot-free as teens aren't exempt. Unfortunately, women break out more than men, thanks to a perfect storm of genes, stress, and fluctuating hormones that triggers oil production. Trouble spots this time around tend to be the jawline, neck, and chest, says David Bank, MD, a dermatologist in Mount Kisco, New York.
Read More ›
Summer is near, which means many of you will be wearing shorts, tank tops, bathing suits, and other clothing that exposes more skin. Some of you may already be doing this as many areas in the U.S. are already experiencing very warm weather. Exposing more skin, especially in the sun, can be really hard on your skin and create some issues that you may not think of at the time of exposure.
Read More ›
You've been told hundreds of times that wearing sunscreen is the best way to protect your skin. But there's more to it than just slapping it on. "Most women only apply about 25% to 50% of the sunscreen they really need," says Elizabeth Martin, MD, a dermatologist in Hoover, AL.
You should use at least 1 oz of sunscreen (about how much it would take to fill a shot glass) to cover your face and all exposed areas of your body. As the day goes on, don't forget to reapply, especially if you're spending time outdoors. In that case, put on more at least every two hours. And keep in mind: A typical bottle of sunscreen is 8 oz, which means that if you're using it right, you should finish at least two bottles every sunny season, says Linda K. Franks, MD, director of Gramercy Park Dermatology in New York City. Flip through for more smart sunscreen tips and skin protection advice.
Read More ›
It's hard to explain to a 5 and 3-year old why it's important to coat their bodies in greasy sunscreen when we go outside. They can't quite understand the concept of cancer and skin damage, so sometimes it's a battle to get them covered. Especially when we're outside a lot in the summer, I use sunscreen as much as possible (although I do give them a little time without it just so they get their daily dose of Vitamin D). I also encourage them to wear hats because I don't think you can be too careful when it comes to the sun.
Read More ›
Winter can do damage to even those with usually
great skin
. Get soft, smooth skin all winter with this personalized winter skincare plan.
Stay Soft All Over
Try these smooth moves to have soft skin all over.
Buff before bathing. To soothe roughness in winter, apply a creamy scrub to dry, not wet, skin before showering, King says. (A good one: Vickery & Clarke Ginger & Clementine Body Scrub, $8.95, cvs.com.) Or use the pros' secret weapon, a body brush. "The -bristles loosen and remove dead skin cells without any mess," King says. (The Body Shop Cactus Body Brush, $15, thebodyshop-usa.com, is gentle.)
Conserve water. Hot H2O ranks high on the moisture-stripping scale, but a long shower is worse. "Pruny skin signals that your natural levels of oil have been washed away," says David Bank, M.D., a dermatologist in Mount Kisco, New York. His suggested time: ten minutes, tops. (It's a greener choice too.)
Slather up. Apply body lotion or cream immediately after a shower. "Like a wet sponge, damp skin absorbs moisture more readily than dry," King says. Intensify your lotion by mixing it with a teaspoon of body oil (try Palmer's Skin Therapy Oil, $10.99, drugstores). Read More ›