All Entries For
self confidence
Most Americans will try to lose weight four to five times every year, according to
ABC News
. It's only April, and I've already tried twice. How about you?
Every time we fail at losing weight, we decide that we're not good enough and begin the
negative self-talk
. I call this my inner critic, and she's a witch. We all have one, and for some reason we listen to them—no matter how mean they are. It's time to silence that inner critic and love ourselves. Let's tell that inner critic to get lost, and we're going to use a mirror to do it.
If you're unhappy with your looks, you might go to extremes to avoid mirrors. But the truth is, your mirror can be your best friend, helping you gain self-confidence whether you need to shed some pounds or just want to work on loving your inner self.
Read on for five ways to use your mirror to your advantage.
Read More ›
Picture this: It's time for your weekly weigh-in, and you are confident that you've lost a pound or two. You've eaten very well this week and have been even more consistent with your exercise than you usually are. You take a deep breath, close your eyes and step on the scale, your heart skipping a beat. You brace yourself, open your eyes, and… your heart sinks into your stomach and you clench your fists. Your weight is up one pound since last week.
What's going through your mind? Is it a frenzy of horribly
negative self-talk
? Do you feel like a worthless failure who can't do anything right? Do you swear and stamp your foot and move the scale to another spot on the bathroom floor in the hopes that the number will change?
If you've had any (or all) of these reactions after a disappointing weigh-in, you're not alone. But think about how crazy that roller coaster is! Why should a number on a scale make you feel so nervous—and then so painfully defeated when it isn't what you had hoped for? Why should a number on a scale ruin your day and make you say horrible things to yourself that you would never dream of saying to a friend?
Read More ›
I always used to think that if I was skinnier, I'd be happier—not just with my body but with my life in general. Many of us believe that weight loss is the answer to many of our problems and pitfalls. We think that when we lose weight we'll not just feel more confident, but we'll land a mate, improve our marriages, be more successful, have more friends, or just feel happier in general. For a lot of people weight loss—or, rather, being thin—is the golden ticket we've been waiting on.
But many people who have lost any significant amount of weight will probably be quick to tell you that even as a thinner person, life doesn't change that much. You may have lost weight—and that's great for a lot of reasons—but you are likely the same person with the same outlook, same personality,
same level of overall happiness
. Weight loss alone won't cure you of your body hatred, your lack of confidence, your shy personality or your low self-esteem.
I battled body hatred for many years. It compelled me to diet and exercise until
I lost too much weight
. I liked the attention I received, but my life really didn't change in any significant way. I still didn't feel like I still was good enough.
Read More ›
I'm a perfectionist, and I don't like to trouble other people with my problems. As a result, I'm sometimes quite hard on myself. Recently, I found myself in quite a jam, and I had no choice but to call a friend for help. I braced myself for her reaction. Rather than judge me, she was gentle and kind.
Her generosity, compassion and kindness were a wake-up call to me. I was shocked--not by her behavior, but by my reaction. And I vowed to go easier on myself.
A few nights later, I was reading the Pema Chodron book "
Comfortable with Uncertainty: 108 Teachings on Cultivating Fearlessness and Compassion
." I seem to stumble upon Pema's teachings when I am most in need of guidance. That night I reread teaching #15,
Not Causing Harm
. This excerpt is what seemed prophetic:"It's a lifetime's journey to relate honestly to the immediacy of our experience and to
respect ourselves not to judge it
. As we become more wholehearted in this journey of
gentle honesty
, it comes as a shock to realize how much we've blinded ourselves to the ways in which we cause harm." (Emphasis mine.)
I read that passage several times, each time pausing to reflect on how I do this in my life. In an effort to be a more mindful person, I qualified and judged myself rather than employing gentle honesty.
Since then I've made a concerted effort to go easier on myself, to observe rather than judge my actions, and to treat myself the way my friend treated me, and the way I treat those I love: with
gentle honesty
.
As we prepare to celebrate the day that we traditionally express love to others, let us take the time to express our love for ourselves
. After all, the relationship we have with ourselves is our most valuable yet the one to which many of us devote the least amount of effort.
Read More ›
With Valentine's Day coming up, we've all been bombarded with messages about love, romance and sex for weeks already. Fortunately, this isn't another one. February may be synonymous with "relationships" but I think it's a great time to think about your relationship with yourself and different, yet still important kind of love: self-love. This is important whether you're single, coupled or something in between.
Many of our readers are working to lose weight and have battled body hatred for a long time. Many who have lost the weight expected that to change, only to later realize that body love isn't about being a certain size: It has to come from within, and you can have it no matter how you look if you just cultivate it. The truth is that we are all worthy of care, respect, love and confidence, and we can all take steps to "own" our bodies, move with confidence,
dress with style
, and not let
fear of what others may think
stop us from doing what we want to do, whether that's dancing at that upcoming wedding, joining that gym, wearing a swimsuit, or asking for that promotion.
Exercise inspires that confidence at any size. While I listen to a wide variety of songs when I work out—some with embarrassing lyrics but great beat and others with inspiring messages—I really enjoy listening to workout songs that make me feel good about myself and my body. These encourage me to keep going with my workouts, and the whole thing becomes a virtuous cycle of love and health and fitness and confidence that feeds itself.
So what are these love-your-body songs? I've got 21 that'll make you feel strong, confident and sexy during (and long after) your next workout.
Read More ›
I previously blogged about the
importance of self-defense
and I still feel very strongly about it being something that every person should know. Because of this, I was very excited that I had the chance to review "Stilettos and Self Defense with Jennifer Cassetta." While this isn't a fitness DVD, which is what we typically review, this DVD does have a lot of valuable information and can help prepare you for possible attacks.
Jennifer Cassetta, a third-degree black belt in HapKiDo and certified personal trainer, is the instructor in this DVD. According to Jennifer's profile information, her HapKiDo experience helped her early on in her training when she was "grabbed on a NYC street, dressed in her highest heels and used her martial arts training to scare off her attacker." So Jennifer has not only been trained in self-defense, but she has also experienced the need for it and is passing along her knowledge to other women on how to defend themselves.
From the DVD cover:
Read More ›
After living in the state of California all of our lives, five years ago my husband and I decided we were ready for a change, and we moved to Missouri. We have enjoyed the change that we experienced with that move and decided that it was finally time for us to purchase our first home. We purchased our house in mid-July and have been enjoying being homeowners. We honestly couldn't ask for a better first home as we both love it very much. It feels great, and we both feel quite accomplished that we were able to become homeowners much sooner than we ever thought was possible.
Our new house is located in a neighborhood only a few miles away from the house we were renting. Now, this is generally a safe and quiet neighborhood. However, last week we learned an important lesson, that bad things happen even in "safe and quiet" places.
Read More ›
Posting anything on the internet can bring a lot of comments and feedback -- some positive and some negative. I wonder though, if it weren't for the anonymity of the internet would the same people that leave negative comments and feedback say the same thing in person? I doubt that they would, so when you get brave people to post blogs and videos, they open themselves up to a lot of scrutiny. Our very own Coach Nicole
experienced this several years ago
with comments made about her on her
YouTube workout videos
. I don't know if I could've taken those negative comments as well as Coach Nicole, but I didn't believe one word of the negative comments that were posted.
Read More ›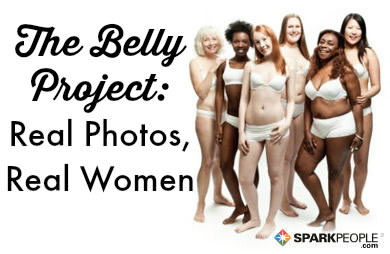 I've blogged before about my
struggles with a post-baby body
. Even though that was in February and my son is now 6 months old, I continue to have body image issues. The tradeoff is worth it, but it's still hard for me to accept that my body will probably never again look like it did before I had 2 children.
Read More ›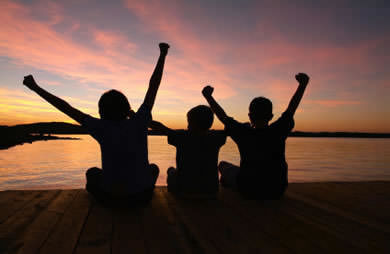 Grade school was tough for me. I got picked on a lot, mostly because I got good grades and didn't like to get in trouble. I think a lot of my insecurities as an adult began on the school playground as a 9-year-old who just wanted to fit in. Because of those experiences, I've become super-sensitive to how I'm raising my daughters. I want them to be strong young women who don't let the opinions of others determine their self-worth. I know some of that is inevitable (I see it already in preschool when my daughter gets her feelings hurt because a girl in her class doesn't want to play with her), but hopefully they will be able to avoid at least some of the negativity that I experienced so long ago.
Read More ›
Throughout the years of being a member and employee of
SparkPeople
, I have seen many
success stories
on the site. While a lot of those success stories started out being weight-loss related, they turned into so much more. As many of those members lost weight, they also gained much more than that: confidence. Confidence is not always something that comes easy for many, including myself.
When I embarked on my weight-loss journey back in 2004, I never imagined that I would get so much more out of reaching my goals. For me, I gained confidence in myself and the ability to do whatever I set my mind on. After reaching some of my goals with SparkPeople, I started doing Tae Kwon Do and stuck with that for several years (until I moved to a new state where there isn't a place to train nearby). That was a huge step for me as I could never imagine all the things that I actually did when I was training in martial arts.
Read More ›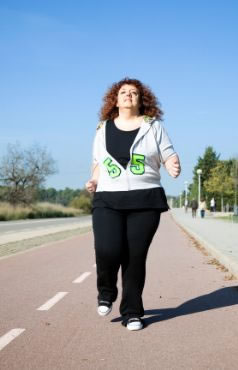 If you've ever embarked on a weight loss journey, you'll probably agree that the process can be overwhelming. Not only do you have to change the way you think, eat, and move, but you also have to set yourself up to succeed at those changes. One of the most underrated ways to keep up a steady stream of motivation and positive results is by
buying proper workout clothes
.
Think about it: trying to
adopt a healthy lifestyle
without quality, functional workout gear is like stocking your pantry full of junk food and then wondering why you can't find anything healthy to eat in the house. Just as you have to set yourself up to succeed with your diet, there are certain things you have to do to help you meet your fitness goals. Chances are, if you're working out in clothes that aren't made for exercise, you're not going to be comfortable or confident, and will ultimately end up hindering your results. It's amazing what workout clothes can do to elevate your motivation, performance, and outlook on fitness.
~INDYGIRL
, a SparkPeople member who has lost over 160 pounds, agrees:
''Before I started my journey to weight loss and better health, I thought that ''active wear'' was only reserved for people who want to show off how gorgeous they already look. Well, my mindset has finally changed. Losing 166 pounds with SparkPeople has taught me that workout clothes are a must for getting fitter. Without them, it is harder to be motivated to work out. Workout clothes help get you in the mindset that you are a person getting better, getting fitter, and fulfilling your own dreams."
Read More ›
When it comes to succeeding at weight loss, knowing what to do is only half the battle. The real challenge is sticking with your healthy lifestyle in the midst of all the other responsibilities you have on your plate. Even with hard work and self-discipline, it's easy to get tripped up by pitfalls like
emotional eating
, waning motivation, and erratic weight fluctuations without a good game plan.
On your road to weight loss, you will encounter a few major triggers that I like to call the three Os—overwhelm, overload, and overeating. The first two Os-- overwhelm and overload-- both create incredible challenges for new habits and lifestyle changes by triggering the third O--overeating.
When you are stressed,
your biochemistry makes you hungry. When you don't take the time to care for yourself in other ways, food can tempt you as an easy-to-reach stress relief, or a way to "energize" and keep going.
Here's what you need to know.
Read More ›
That headline, "What I Love about My Body Now," implies that I ever loved my body in the first place. No, I never did. I hated and loathed ever part of it, except my face and hair, and even those had their moments. I can't say that before SparkPeople I ever did love my body. Now, I'm wowed by parts of it, blown away with what it can do, and amazed at its ability to heal.
Let's start with healing. This very week, I got off of insulin shots! I was taking two types plus 3 oral medications. BIG! I remember the doctors telling me that weight loss surgery was the only way for me to get off of insulin and heal. I've stopped taking my blood pressure medication and my cholesterol is good, as well. That is proof positive to me that, although I still have chronic pain issues from herniated discs, pinched nerve bundles, fibromyalgia, bad knees, and degenerative disease, I CAN improve something. Around my 200-pound weight loss mark, my doctors plan to help me with some of my pain issues surgically.
Read More ›