All Entries For
relaxation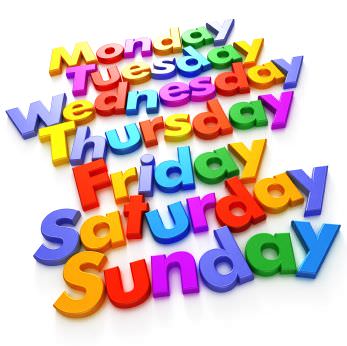 I've been keeping track of my workouts and trying to create SparkStreaks this year by logging my workouts on a monthly calendar. It's been so motivating to see all the days checked off that it makes me want to work out more often. But I've noticed a pattern. While I can get to the gym and exercise most days of the week, my "rest" days tend to fall on the same days each week. And it's for no reason other than this: I don't like to exercise on certain days of the week.
So I started to wonder whether other people have similar patterns. Do your "off" days tend to be on the weekend?
On Monday? Or somewhere in between?
Read More ›
After a long, tough workout, an equally long, hot bath is just what I crave. If I'm feeling particularly sore, I add Epsom salts, which help reduce inflammation. You can buy expensive aromatherapy bath salts at department stores, but I don't like to shell out cash for something I can make at home.
Epsom salts cost less than $3 for a 5 pound bag at the drug store, and essential oils, though pricey, are used sparingly in these recipes. As a bonus, you can control the quality of the ingredients if you make bath salts at home.
This gift is great for anyone who needs to learn to take time to relax or for someone who has already mastered that skill. (My sister, a stressed-out graduate student, is getting some homemade bath salts for Christmas this year.)
Read More ›
What do you think of when you hear the word "massage"? Does it conjure up thoughts of a day out with your girlfriend at a swanky spa? Unlike days gone by, massages are becoming quite popular among athletes and non-athletes alike.
Until this past July, I was one of the few people who had never had a
massage
. When I developed a pain in my buttocks from a tight piriformis muscle from running and working tirelessly for weeks to get the muscle to loosen and the knots to release via stretching, foam rollers, etc, my running coach encouraged me to have a deep tissue sports massage.
Read More ›