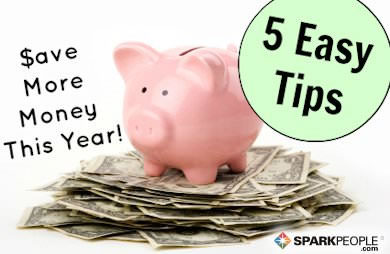 Start 2014 on the right financial footing by learning smart ways to save money. Your bank account will thank you all year long.
1. Pay down debt.
Between gift buying, multiple trips to the grocery store and extra entertaining, most of us overspend during this time of year. "Often people are afraid to even look at their
credit card
statements after Christmas," says California-based Ginita Wall, cofounder of WIFE.org, a
financia-l
education website for women. Help those balances reach zero by monitoring your expenditures and finding a few areas—say, entertainment, groceries and clothing—that you can temporarily trim by 10 percent. Then take that extra cash and begin paying off the card with the lowest balance first. Also, consider exchanging unwanted gift cards on websites such as
PlasticJungle.com
or
GiftCardRescue.com.
Read More ›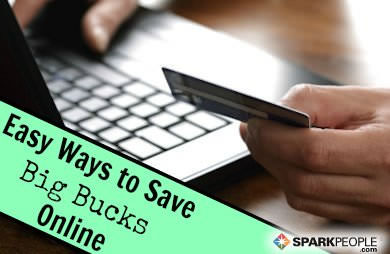 The Internet can be a treasure trove when it comes to getting the most for your money—but only if you know where to look. Denise Winston, author of
Money Starts Here! Your Practical Guide to Survive and Thrive in Any Economy
, and money-saving expert Andrea Woroch recommend the best sites to bookmark for bargains on food, fun and more.
CouponBlender.com
At this gateway to savings, you'll see dozens of deals at a glance from the top couponing destinations (the homepage is constantly updated with a slew of news feeds). Each of the featured sites includes a range of shopping categories, so you can snag coupons for groceries as well as your teen's favorite mall store from the same page.
Read More ›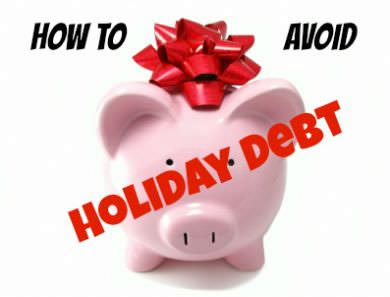 Even Santa needs a budget.
Before you start spending, do a little math and figure out how much you can afford, says Bill Losey, a certified financial planner based in Wilton, New York. Keep it simple: Take any money you've been saving for the holidays and add it to your discretionary cash (the dough you don't need to live on). Divvy up that budget among all expenses. If you don't know where to start, look back at how you allocated your money last year. While there's no rule for budgeting in general, if you splurge in one area, cut back in another. For example, hosting a lavish dinner means you'll probably need to dial down on, say, gift giving. And don't make the common mistake of forgetting to account for all expenses, including holiday cards, stamps and end-of-year gratuities.
Read More ›
Investing can be child's play. A little wisdom now can lead to long-term gains for your kid's future.
UNDER AGE 9:
As soon as your child grasps the concept of a dollar, start talking about saving and delayed gratification.
1. Implement a weekly allowance.
While some parents use it as a reward for completing chores around the house, it can also be a teaching tool to show that earning money is a separate and important skill, says Joline Godfrey, author of
Raising Financially Fit Kids
.
2. Help kids create a simple budget.
Explain the benefits of putting money aside for toys, ice cream outings or other things Mom and Dad usually pay for.
Read More ›
They say that friends and money don't mix—and for good reason. Finances can turn relationships sour on a dime because "there are power and etiquette issues involved," says Laura Rowley, personal finance expert with Yahoo! Finance. "The way that you handle money can trigger a lot of emotions in terms of how you see yourself in the world." Because of how tightly feelings are intertwined with finances, people often don't speak up because they don't want to be seen as cheap or ungrateful, which can lead to resentment and possibly ruin the relationship. But you don't have to suffer in silence anymore! Whether your friend is a notoriously bad tipper or you aren't sure how to ask your colleagues to contribute to a charitable cause, below are 10 common cash clashes with etiquette advice on how to settle them.

Your brother wants to borrow money, but he never paid you back the last time you lent him cash.
"If you're going to give money to a family member, you have to think of it as a gift, and accept that you may never see it again," says Rowley. "Loans that are never paid back can destroy relationships." Not ready to part with your cash forever? In that case, Rowley recommends handling the loan in a more professional manner by using a service like
LoanBack.com
, which helps you create a legally binding loan agreement, or
LendingKarma.com
, which lets you document and track your loan. However, if you're simply not comfortable lending money to a relative, your best bet is to just be honest. "Rather than just saying 'no' and risking resentment, give him a concrete reason that you can't help him out. Say that you're saving for your kids' college fund or are earmarking the cash for groceries."
And if the deal has already transpired? Rowley recommends picking a time when money will change hands—like while you're getting coffee together or are out to dinner—to remind him about the loan. When the check arrives, consider saying something like, "Since I lent you $20 last month, why don't you pick up dinner? Then we'll be even." When larger amounts of money are at stake, consider writing an email so he can save face in case he forgot about the loan or isn't able to pay you back right away.
Read More ›