All Entries For
molly galbraith
Have you ever heard a woman say, "I can't lift weights. I don't want to get bulky." Or how about, "I don't want to gain muscle. I just want to tone the muscle I already have."
These are just a couple of the common responses I hear when I suggest strength training to women who are interested in getting in better shape. Sadly, there are many myths that women believe about muscles and strength training.
Although we've seen a bit of a paradigm shift happening the past few years in which more women are making their way into the weight room, there are still just a few myths that won't die, and I'm going to bust them now.
Read More ›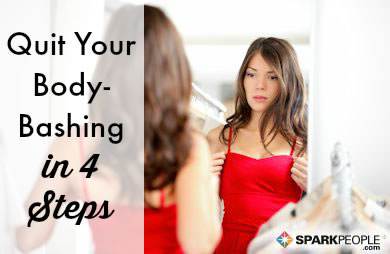 Fat talk. We've all done it. We have all looked in the mirror at one time or another and said negative things about our physical appearance.
In fact, we probably do it so often that we don't even notice it anymore.
We pinch our bellies and grumble about our thighs rubbing together and look at the dimples on the backs of our legs in disgust for years. We say it in our heads, we share it with our girlfriends, and even when our partners complement our bodies, we argue with their assessment. We do it so often that it seems totally normal.
But it's not.
We aren't made to be filled with self-hatred, self-loathing and negative self-talk; yet somehow it has become completely acceptable to be our own worst enemy.
So how can you stop this kind of talk? How can we go from bashing our bodies on a regular basis to thinking more positively and replacing those negative thoughts with loving ones? Start with these four strategies.
Read More ›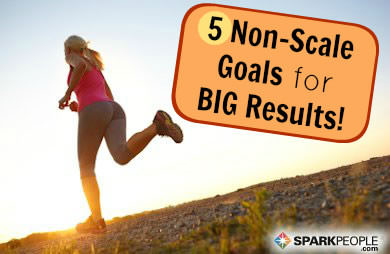 It's no secret that the majority of people who start a new exercise program do so because they want to lose weight, which is a great reason (and motivator) to get fit.
That being said, if your only motivation to exercise is fat loss, you can easily find yourself frustrated and wanting to quit when progress temporarily
hits a plateau
(which it will). That's why setting goals beyond weight loss alone is essential if you're going to stick with a fitness or weight-loss program for the long haul.
And consider this: Setting goals that don't focus on fat loss can actually help you reach your desired weight-loss goal. It's true! (Check out this
SparkPeople success story
of a woman who lost weight by resolving NOT to lose weight!) For example, if you focus on getting stronger, you will likely gain lean muscle mass, which will speed up your metabolism and help you lose more weight. Or maybe you choose to set a goal like walking with a friend several days a week, or taking your dog hiking every weekend. Those goals will keep you active and moving (which is the whole point) and don't hinge on what a scale says to keep you motivated. Over time, you'll be more consistent with exercise, burn even more calories and, of course, lose more unwanted fat.
See? You don't have to be laser-focused on the scale to be successful in changing the scale. Setting other goals can be even more motivating—and just as effective!
Here are five of my favorite types of goals that often lead to weight loss and better health (without focusing on the scale).
Read More ›
Warning:
The images and words in this post could be triggering to anyone who has had an eating disorder. "Strong is the new skinny." "When I exercise, I wear all black because it's like a funeral for my fat.""Skinny is not sexy. Healthy is."
You've probably heard or read the quotes listed above at some point. They're known as "fitspiration" or "fitspo" for short. Fitspo pictures and posters are typically images of extremely fit, lean, and muscular women, with motivational quotes on them like the ones displayed above.
Fitspo is
supposed
to be a healthy alternative "thinspo" (short for thinspiration). Thinspiration images typically display extremely thin women with motivational quotes regarding getting and staying thin. In general, these were first created by online users who wanted to inspire and support women with eating disorders to continue with their disorders and stay as thin as possible.
Yikes.
Good thing fitspo became popular, huh? At least now we have lots of healthy images floating around the web inspiring women to be healthy and strong instead of
skinny
, right?
Maybe not.
Read More ›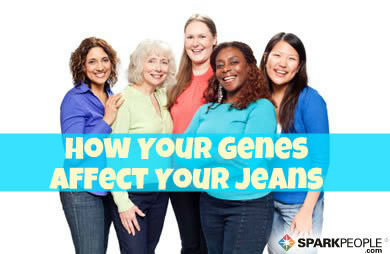 "I am just big-boned. Everyone in my family is big-boned."

"My Mom is heavy. My Dad is heavy. I'll never be anything but heavy."

"My sister has my Mom's lean body and I have my Dad's stocky body, so I will never be lean like her."

At one point or another, you've probably heard your friends or family members utter these phrases. Heck, you may have even said similar things yourself.
So just how much of a role do genetics play in your body shape and size? If you have heavy parents, are you truly doomed to be heavy forever? When your parents are tall and lean, can you get away with eating more—without consequence? If your mom has wide hips, will shopping for jeans always be the bane of your existence?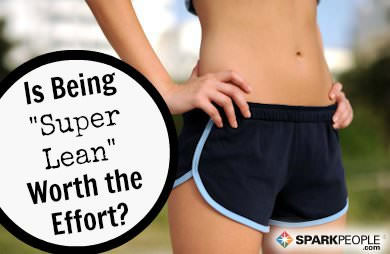 Say what?! Is being really lean really worth it? This probably sounds like a crazy question coming from a trainer who helps clients reach their fat-loss and physique goals.
Before we get started, let me say that I realize this is a very ambiguous question. ''Really lean'' is relative, and I will tell you up front that I don't have an answer for you. Only
you
have that answer for
you
. This blog post is simply intended to help you realize a few things:
1. Everybody is different.
2. Some of us can maintain leaner physiques than others.
3. Going
beyond a healthy level of leanness
for YOU is a stressor.
4. It's not normal, and it may not even be healthy, to walk around shredded all the time.
5. How lean do you want to be, and will you sacrifice what it takes to get there?
Let's explore each of these.
Read More ›