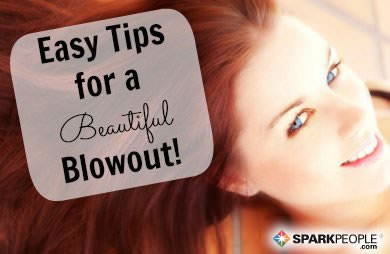 Straightening your hair can be less of a hassle with these expert product picks.
Top Hair Tools to Achieve the Maximum Blowout
John Frieda Salon Shine Dryer, $40
Use a lightweight ionic dryer with at least 1,800 watts for a sleek style. This one fits the bill.
Goody TangleFix, $9
Gets rid of knots gently and has an easy-to-grip shape.
Read More ›
Speed up blow drying and prolong your color and style using these clever tools.
To-'Do List
For brag-worthy blowouts, invest in a heat-protectant spray to prevent static and flyaways, and a fab hair dryer—look on the box for the words "ionic technology" (translation: minimal frizz) and "professional-grade motor," which cuts down on drying time.
Instead of washing and starting from scratch, prolong your style by spraying a dry shampoo onto roots to absorb excess oil.
Extend time between coloring with the newest root touch-ups—the precise applicators make the process quick, clean and foolproof.
"For a quick volume boost, hold hair straight out from your head and point the tip of the dryer—and thus airflow—underneath the section at the roots," says Caile Noble, stylist for Serge Normant at John Frieda in Los Angeles.
Read More ›
The last few days of summer are rapidly approaching, and we're all trying to get in as many
warm-weather workouts
as possible. But with the rare day of scorching temperatures still popping up, outdoor exercisers can experience dehydration and excessive sweating. We spoke with experts from the International Hyperhydrosis Society to find out how to keep cool, stay dry and recognize when sweating becomes serious.
Read More ›