If you hate having a designated cleaning day, but love having a clean house, it can seem that the only solution is to hire a cleaning service. But that can be expensive, and many people who hire others to do the dirty work for them often end up cleaning before the cleaning staff arrives anyway! You can avoid spending an entire day cleaning the house if you break the housekeeping chores up into about 20-minute segments each day of the week. This will let you maintain a pretty clean house much of the time without having to spend your entire Saturday scrubbing.
Here we've broken up most of the cleaning necessities into shorter sessions you can fit into each day of the week—with one cleaning-free day off to enjoy your spic and span house!
Read More ›
Clutter can get out of control in a hurry. Odds and ends get stashed in a junk drawer to remain for eternity. Mud rooms become places where muddy shoes land and never leave. Nightstands breed glasses of water and hand lotion and books. And bookshelves, well, they become catchalls for way more than novels.
So you want to declutter and maybe donate a few things to charity or gear up for a garage sale, but where on earth do you start? The thought of decluttering the entire house is understandably overwhelming. But we've got a process to help you break this massive task into manageable pieces: a 30-day plan to less clutter.
Depending on the severity of your personal clutter, some tasks may be best suited for longer weekend projects or divided into smaller tasks (such as a garage clean-up). But some are smaller and easy to fit into any day. No matter how long it takes you, each item on the list will have you one step closer to a cleaner house and a lighter outlook on life.
Read More ›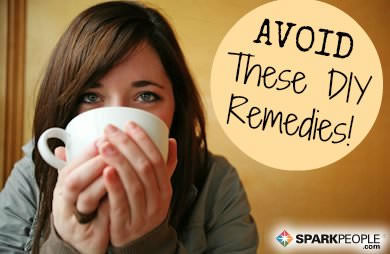 There's no denying the secret curing powers found in certain everyday items. Salt water, for instance, can take the sting out of a sore throat. And an oatmeal bath can ease eczema. So how about soothing a burn with butter? Not so fast. That and other common home remedies aren't just ineffectual; they can actually exacerbate the issue. So before you go DIY on treating bad breath, colds or cuts, check out these nine tactics to avoid.
Read More ›