St. Patrick's Day is upon us, and restaurants everywhere have officially "gone green" (and I don't mean in the environmental sense). Late last month, dining establishments across the nation began transforming foods and drinks into festive shades of emerald in honor of the March 17th Irish holiday. Every year, McDonald's jumps on this bandwagon (or perhaps leads the bandwagon), with their infamous Shamrock Shake, a minty green treat that's only available through March. The drink looks innocent enough in a small size, but
how many calories
are packed into that 12-ounce cup:
220
,
530
,
640
, or
810
?
Read More ›
You won't have to spend hours at the gym after the holidays to work off these meals. Each serving of these dishes (including desserts!) contains less than 500 calories, 18 grams of fat and 800 mg of sodium.
Read More ›
For many of us, Christmas morning is a time to indulge in a big, leisurely breakfast that we normally wouldn't partake in on most other days of the year. But if you're not careful, a festive a.m. meal could cause you to blow through a day's worth of calories and fat before Christmas dinner! If you were to choose a special and indulgent holiday breakfast to keep you satisfied without stuffing you silly, which would you pick:
One medium-size iced cinnamon roll
, or a plate of
two fried eggs and two strips of bacon
?
Read More ›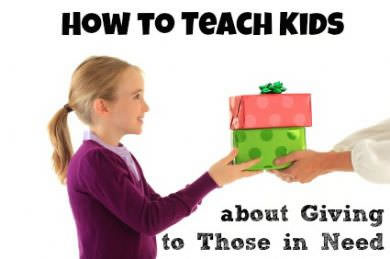 There's no better time than the holidays to teach your teens the significance of making a difference. By helping them create a giving circle—a group of people who pool individual contributions to make a bigger charitable donation—you'll enable them to have a greater impact and pick up some valuable life lessons. "Kids become much better informed, not only as philanthropists but as active community members," says Ken Menkhaus, Ph.D., professor of political science at Davidson College in North Carolina, who helped launch a course as part of the Learning By Giving program. Classes at selected schools—including Tufts, Columbia and UC Berkeley—research local nonprofits and debate who should receive grant money. But you don't have to wait until your kids reach college. Just use this simple plan to get your teens to step up.
Read More ›
The holiday season has started and so have many fun gatherings and parties. Holiday festivities can be a time of nutritional temptation. Dips are an outstanding way to spice up a party. The bold flavors, creamy textures, and endless choices draw family and friends together for fun and conversation. At the same time, they are typically loaded with hidden calories, abundant sodium and saturated fat that are too difficult to resist and track. To prove that dips can be fun and flavor rich, we've chosen the top dips from SparkRecipes that substitute unhealthy ingredients with nutritional alternatives. Cut some fresh vegetables or whole-grain baked goods and bring one of these dips to your next party.
Read More ›
This is going to be our toughest food fight yet! Two natural sweeteners pitted against each other – it's a very difficult decision.
Agave
Most agave nectar is produced from the blue agave plant grown in desert regions like the hilly areas in Mexico. The syrup is extracted from the "honey water" found at core of the plant, filtered, heated and then processed to make it into thicker nectar you see at the store. This makes agave a good sweetener for vegans (who don't eat honey).
Agave nectar has a dark amber color, but has a more neutral flavor than honey. One tablespoon of the sweetener has about 60 calories compared to about 45 and 60 in the same amount of granulated sugar and honey, respectively. It's 1 ½ times sweeter than sugar and so you can use less of it. Agave easily dissolves in cold liquids like smoothies and iced tea and can be used to replace granulated sugar in baked products (see instructions below). Many food manufacturers also use agave nectar in products like energy drinks and bars because of its light flavor and over-hyped
nutritional benefits.
Read More ›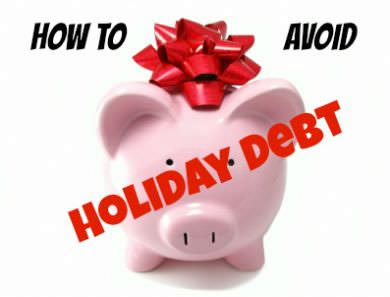 Even Santa needs a budget.
Before you start spending, do a little math and figure out how much you can afford, says Bill Losey, a certified financial planner based in Wilton, New York. Keep it simple: Take any money you've been saving for the holidays and add it to your discretionary cash (the dough you don't need to live on). Divvy up that budget among all expenses. If you don't know where to start, look back at how you allocated your money last year. While there's no rule for budgeting in general, if you splurge in one area, cut back in another. For example, hosting a lavish dinner means you'll probably need to dial down on, say, gift giving. And don't make the common mistake of forgetting to account for all expenses, including holiday cards, stamps and end-of-year gratuities.
Read More ›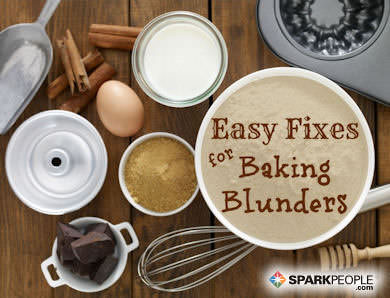 Thinking back to your childhood, what part of the holidays do you remember the most? Seeing people kiss under the mistletoe, sipping hot chocolate after an afternoon of sledding, or opening presents under a real tree? Heck no! It's the cookies your mom or grandmother made. The baked treats were so much a part of the holiday that my siblings actually bickered over who would get my mom's tins that she stored the baked goods in before the holiday.
Let's face it. The winter holidays are so stressful and busy. If we make a commitment to bake cookies we want it to be fun, we need the recipes to be simple, and most importantly outcomes to be successful. When you invest time and money into baking supplies for cookies, you want them to come out perfect, right?
Stress no more. I've answered all your baking questions below, pondered all the "what-ifs" when it comes to making cookies, and even provided you with a brand-new, healthier, no-fail holiday cookie recipe, too!
Read This before You Bake:
Read More ›
Now that the
Pumpkin Spice Latte
craze has passed, Starbucks has rolled out a new set of
hot drinks for the winter season
. With enticing names like
Gingerbread, Eggnog, Caramel Brulee
, and
Peppermint Mocha
, these sweet sips sound like a fun way to kick off the holidays. But not so fast! If you're going to indulge,
which one of these drinks should you choose to avoid extra pounds
?
Read More ›
Are you still looking for Thanksgiving meal plan ideas? Don't panic. Instead, use these simple recipes to give your Thanksgiving dinner the special touch you're looking for. These recipes utilize ingredients you may already have on-hand and are healthier versions of the traditional full-fat calorie laden side dishes. Happy Thanksgiving!
Read More ›
Thanksgiving is a time for family, gratitude, and, of course, food. According to the
Calorie Control Council
, the average American eats more than 4,500 calories and 229 grams of fat on Thanksgiving Day. This includes nearly 1,500 calories consumed from appetizers, chips and dip, and drinks before sitting down to the dinner table for the annual feast.
If you're trying to lead a healthier lifestyle during this time of year, those statistics can be a little hard to swallow. But don't panic! We have plenty of
holiday survival strategies
to keep you on track with your health goals. Here are some useful tips and ideas to help you enjoy a full Thanksgiving that's trim--but not missing any of the trimmings.
Read More ›
Thanksgiving is a time to follow family traditions, from baking Grandma's classic pie recipe to watching the Macy's Thanksgiving Day Parade. Unfortunately though, those traditions often revolve a lot around food--and not at all around being active. I know that was the case for me as I grew up, and I've seen the same trend with other families as well. Over the years, I have tossed out some of those old and unhealthy traditions that I grew up with and have started up healthier traditions with my own family. It's completely possible to still be festive while making healthier choices—plus, I don't regret my decisions later!
One of my favorite traditions that I have adopted in recent years is Coach Nicole's idea of ''
moving my feet before I eat
.'' Whether it is getting out for a walk or playing with my dogs, I make sure to get some physical activity in during the big day. This is not only a great way for me to stay on track with my fitness goals during the holiday, but it's also a wonderful way to spend time with my family--and include them in my healthy lifestyle!
This year, I encourage you to take the spotlight off the fattening feast, and focus on what
really
matters--bonding with your family. Create your own healthier holiday traditions with these ideas.
Read More ›