All Entries For
heart health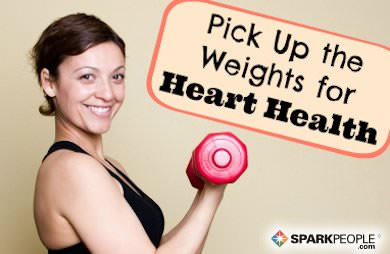 Do you shy away from free weights at the gym? Thankfully, there are a slew of other ways to build your muscles that don't require a pricey membership or bulky equipment. Besides the benefits of toning your body, resistance workouts help improve blood pressure and lower your diabetes risk. Strength training can also give you an instant mood boost and help fight depression, much like a brisk walk or jog around the block does. Here are easy moves you can do at home and on the go.
Read More ›
Going to the doctor when you're sick is a no-brainer. But going when you're perfectly fine can be a lifesaver. "People who schedule routine visits get the best preventive services, and that sets the stage for success," says Jonathan Temte, M.D., Ph.D., associate professor of family medicine at the University of Wisconsin School of Medicine and Public Health, in Madison. Screening tests are crucial: Your chances of beating virtually any condition are much greater when you catch it in its earliest stages—when it's most treatable or even curable. Use this chart as a guide, but discuss your personal history and specific needs with your doctor.
Read More ›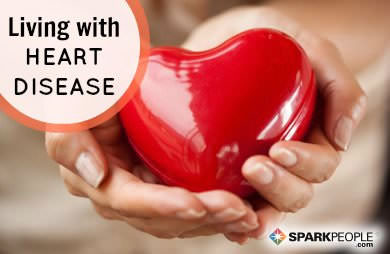 Heart disease affects millions of women, including the five who follow. What sets them apart from the rest? These survivors have made it their mission to raise awareness of heart disease in women and are active with the following organizations.

Go Red For Women
The American Heart Association's GRFW movement offers heart health information and resources, as well as advice for women by age group.
The Heart Truth
Educate women in your own community about heart disease with the help of this campaign from the National Heart, Lung, and Blood Institute.
Read More ›
For years, the Mediterranean "diet" has been touted by many nutrition experts as a way to reduce the risk for cardiovascular disease, certain cancers and more, but the advice had been loosely based on the results of "observational studies." People living in countries that border the Mediterranean Sea, including Greece, Italy, Spain and Turkey, tend to have a lower risk of those diseases. These folks consume a bounty of fresh and wholesome fruits, vegetables, whole grains, fish, beans, olive oil, nuts and seeds.
However, the evidence favoring a Mediterranean-style eating plan just got much stronger. A
major clinical study published this week in The New England Journal of Medicine
found that about 30% of heart attacks, strokes and deaths from heart disease can be prevented with a Mediterranean-style eating plan. Test subjects for this experimental study were selected if they had risk factors for cardiovascular disease such as type 2 diabetes, smoker, hypertension, elevated LDL cholesterol, low HDL cholesterol, overweight or obesity, or a family history of premature heart disease. The scientists randomly assigned the 7,447 male and female subjects (ages 55-80) into one of three groups:
Mediterranean diet plan plus 4 tablespoons olive oil daily
Mediterranean diet plan plus a 1 ounce mixed nuts (walnuts, almonds and hazelnuts), or
A low-fat diet plan
The Mediterranean-style eating plan clearly provided a protective boost for these test subjects who had risk factors for heart disease.
The results of this study now position the Mediterranean diet as a powerful eating plan when it comes to the prevention of heart disease. If you want to compare your daily diet to the Mediterranean plan used in the study, here's the checklist:
Read More ›