All Entries For
healhy cooking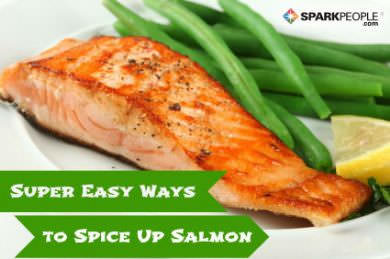 When I was in high school, my parents made a big lifestyle change that included improved diet and exercise. One of our staples when eating out became salmon. Many years later, it's still my favorite fish, but now I enjoy it at home around our family dinner table too. The best thing about salmon is that you don't have to be a professional chef or require expensive ingredients. This fish is simple to prepare, cooks fast, and has high levels of omega-3 fats and protein, but is relatively low in calories. I prefer fresh wild salmon, but you can opt for farmed or canned salmon also. Whether you already love salmon, or if you're ready to try something new, try these simple and healthy recipes to acquaint yourself with this amazing fish.
Read More ›
Sacrifice neither your diet nor the traditional Thanksgiving experience with this menu. Each serving of these classic dishes contains less than 500 calories, less than 18 grams of fat and less than 800 mg of sodium.
Roasted Cauliflower SoupMakes:
8 servings
Prep:
15 mins
Cook:
20 mins
Roast:
30 mins
Get recipe
Read More ›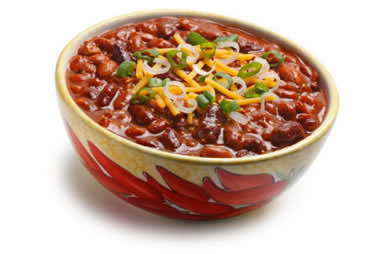 School started last week, the family calendar is filling up, and it's already getting hard to prepare healthy dinners each night. One strategy I turn to when the going gets tough is to pull out the slow cooker. Each morning I throw in healthy ingredients and by dinner time there's a delicious homemade meal that the whole family loves. I often double the recipe so that we have leftovers and hot lunches for the whole week. Call on the convenience of your slow cooker and enjoy these
SparkRecipes
.
Slow Cooker Pork with Greens and Beans
Slow Cooker Provencal Chicken and Beans
Slow Cooker Vegetable Curry
Read More ›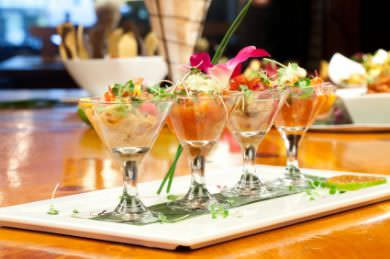 Have you ever noticed that many top chefs also struggle with their weight? If you read the news or follow food blogs, it would be hard to miss the controversy over the popular TV chef
Paula Dean
and her battle with diabetes. These stories have kicked off interesting water cooler debates about the tug of war between fine cuisine and our health. The issue has also taken a tragic turn with the deaths of Dom Deloise and Jennifer Patterson of "Two Fat Ladies," among others. At the same time, there is a new generation of chefs tackling this issue with fresh vigor, including some that are already super famous, like
Jamie Oliver
, and some that are still up-and-coming, but making an impact in their location communities.
Read More ›