All Entries For
guest blog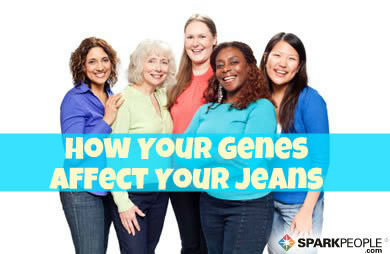 "I am just big-boned. Everyone in my family is big-boned."

"My Mom is heavy. My Dad is heavy. I'll never be anything but heavy."

"My sister has my Mom's lean body and I have my Dad's stocky body, so I will never be lean like her."

At one point or another, you've probably heard your friends or family members utter these phrases. Heck, you may have even said similar things yourself.
So just how much of a role do genetics play in your body shape and size? If you have heavy parents, are you truly doomed to be heavy forever? When your parents are tall and lean, can you get away with eating more—without consequence? If your mom has wide hips, will shopping for jeans always be the bane of your existence?
Tired of the same old exercises? Are curls, raises, rows and squats no longer doing it for you? Fret not, fearless exerciser, for we have a fun workout that will change all of that!
These seven exercises require a little imagination but otherwise no equipment at all. You can do them outdoors, inside a tiny apartment or even on an empty soccer field. As a bonus, this is a workout that your kids will LOVE to do with you—because it feels more like play than exercise. So if you're a mom or dad who needs to squeeze in exercise on top of childcare responsibilities, this is a win-win-win. (The extra "win" is because your little one will become your accountability partner and will ask to do the whole routine with you again and again!)
Read More ›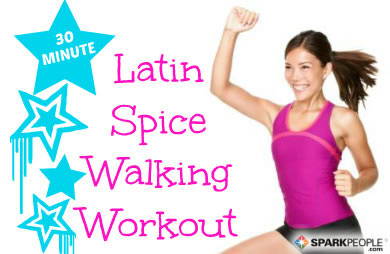 Walking workouts are convenient, easy to do, and so great for your health (and your waistline!). But walking indoors can get a little repetitive sometimes, and since my Mom and I both love Zumba, we thought it might be fun to infuse some of the Latin-inspired dance movements into a walking-based workout! So if you're looking for a way to spice up your walking routine, try joining us for this fun, easy to follow, low impact dance walk that's appropriate for all fitness levels.
Working on a carpeted surface? Try this workout barefoot and/or modify some of the twisting-type movements to help protect your knees.
Read More ›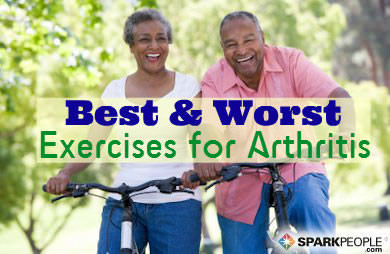 It might seem intuitive to avoid exercising your joints when they're causing you pain. But, like many aspects of the human body, what seems to make sense isn't necessarily what's good for you! When you're suffering from arthritis, one of the
best
things you can do for yourself is to exercise. However, you must learn the right exercises to strengthen the muscles around your joints, and the best stretches to gain and maintain flexibility.
Here are the exercises that I prescribe for my patients with knee and hip arthritis. My patients have had great success with them, and I hope you do, too.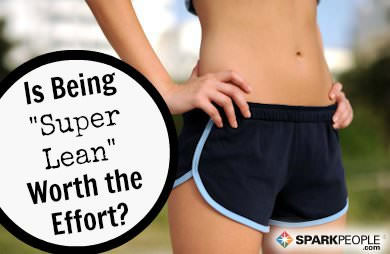 Say what?! Is being really lean really worth it? This probably sounds like a crazy question coming from a trainer who helps clients reach their fat-loss and physique goals.
Before we get started, let me say that I realize this is a very ambiguous question. ''Really lean'' is relative, and I will tell you up front that I don't have an answer for you. Only
you
have that answer for
you
. This blog post is simply intended to help you realize a few things:
1. Everybody is different.
2. Some of us can maintain leaner physiques than others.
3. Going
beyond a healthy level of leanness
for YOU is a stressor.
4. It's not normal, and it may not even be healthy, to walk around shredded all the time.
5. How lean do you want to be, and will you sacrifice what it takes to get there?
Let's explore each of these.
Read More ›
Whether you are curvy, muscular, or slim, chances are you want to have a swimsuit-ready backside, especially in the area where the buttocks meet the upper thigh (called the gluteal fold). Strengthening this area can help lift, tighten and tone our bottoms. But despite endless repetitions and time spent on toning this area, many women aren't getting the results they want. Why is it so difficult to strengthen and tone this key area? And what are the secrets to getting a strong and sculpted bottom?
For better or worse, I have become an expert on getting toned buttocks— mainly because my own backside needs constant toning to stay lifted and firm. Many fitness experts and trainers seem to be born with airbrushed bodies. On the other hand, I tell my clients I probably had cellulite when I was in diapers! Even at my thinnest throughout my teens and 20's my thighs were riddled with
stubborn cellulite
no matter how many
butt toning exercises
I did. And believe me; I did every single one I could find
every day
. It wasn't until I started working out smarter, not harder that I finally saw the results. Now I use
Pilates
and (ballet)
barre
techniques and each year, I get a little more lifted and toned. You can't ask for better than that, right? I love sharing these tightening and toning techniques with other women—and hearing about your results!
Read More ›
Editor's Note (Nicole Nichols): When I learned my friend Susie was going to run a 50-mile ultramarathon, I was in shock and awe. Reading the recap of her race on her blog, which we're now sharing with you here, brought tears to my eyes. Her vivid, emotional and insightful journey from mile 1 to 50 is one that every person can learn from and relate to, even if you've never run a single mile.
After Saturday, September 15, 2012, I will never hear the words "50 miles" again and think about them in the same way. There are so many things, beyond the measure of mileage, that now describe 50 miles. Doubt, perseverance, deep friendship, dirt, overwhelming support, darkness, mental toughness, pain, family, hills, belief, tears, natural beauty, blisters, selflessness, labor, and VICTORY. Each one of these things played an important role in making my first official ultra-marathon a truly memorable, rewarding, yet unmistakably arduous day.
Read More ›
In college I was a dancer, and
Pilates
was part of my daily training. Somehow I would ''get through'' the mat classes, just going through the motions, but miraculously, I was never sore. My roommate, on the other hand, would be doubled over the next morning, whining in agony as the
DOMS
(delayed onset muscle soreness) would remind her of class several hours after it ended. It took me years to figure out that the reason I wasn't sore was that I didn't know how to recruit my innermost abdominals. I was skimming the surface without going very deep. Once I learned how to engage and target the internal abdominals, I was able to redefine my abs from the inside-out.
And that is exactly what I am going to show you how to do today!
Read More ›
The cell phone is an amazing little gadget – one that has become an integral part of our lives. There is nearly no obstacle that we encounter in our day-to-day living that can't be solved by a quick Google search or a few clicks of an app. It is our cure for boredom, our link to our social circles, and our random photo op accomplice. Yes,
the evolution of cell phones in the last ten years has done many things for us
– among making us a lazy, technology-dependent society.
It's not that all this convenience at our fingertips is a bad thing, but it definitely doesn't enforce an active lifestyle. So for those of us who enjoy challenging not only our bodies but also our minds, here are a few ways to use that cell phone to defy those apathetic tendencies and really promote health and fitness.
Read More ›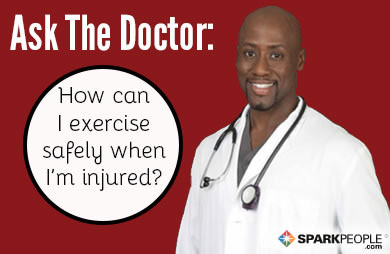 Exercising regularly can be a challenge
for many people even when they are healthy and injury-free. To maintain your fitness level, you have to be committed—and consistent—in your exercise routine. In my new book,
The Art of Fitness: A Journey to Self-Enhancement
, I dedicate two chapters to these principles alone because I know firsthand just how many people struggle to keep exercise a habit.
But what about those of us who suffer from an injury? As if there weren't enough barriers getting in the way of your desire to work out, an injury can really set you back—if you let it. Here are seven easy-to-do tips to assist you in maintaining your fitness level when you are dealing with an injury.
Read More ›
In today's world, we all
sit for too many hours each day
. We drive instead of walking. We take the escalator instead of climbing the stairs. As a result, our posture suffers—and our necks get tight because we spend hours looking down at our smart phones. (What's so "smart" about that?) We forget to breathe because we are constantly multi-tasking. And as a result, we suffer from a multiplicity of ailments, especially chronic shoulder tension and
back pain
. We are more "connected" than we have ever been, yet we are increasingly disconnected from ourselves and what we need to do to truly live vital, healthy, and inspired lives.
So what can you do? The answer is MOVE. But more specifically, strengthen your core, which can help stabilize your spine, improving its fluidity and flexibility.
The following simple exercises are a powerful antidote to all that sitting. They are a potent time-saving combination of Pilates moves and yoga poses that will help you stop pain in its tracks, reduce stress (which can also contribute to back pain), and improve your spinal alignment. This series also stretches and strengthens the core and back.
So, want to feel stronger and longer, leaner and meaner, more fluid and flexible in just a few minutes? Grab your mat, and let's get started!
Read More ›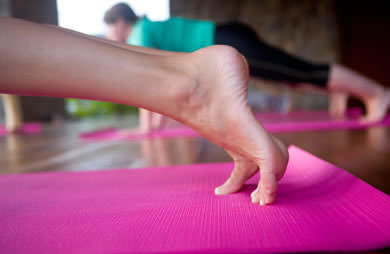 I have always thought of the combination of Pilates and yoga as the perfect marriage. Both are transformational, focused methods of movement that facilitate positive change in the body, mind and spirit. In my opinion, their differences complement one another in the best of ways. Pilates is known as a "workout," and yoga as a "practice"; however, the irony here is that, in order to improve at anything, we have to practice, and when we practice well both Pilates and yoga are can be exceptional workouts. And as you will see, both are worthy of your time and attention for innumerable reasons.
Unless you're very familiar with both—or a trained instructor—it may be difficult to tell how these two programs are different. In truth, there is a lot of overlap and similarities between yoga and Pilates. And what better way to understand them both than with a little history lesson on each.
Read More ›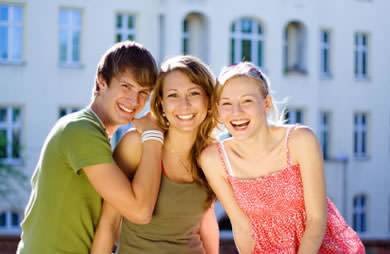 The teen years aren't easy, usually neither for the teens nor the parents! I don't know anyone who survived them unscathed. Between hormones, homework and the ''Heathers'', most teenagers have experienced pangs of insecurity and inadequacy at some point in time. And for those teens who are struggling with being overweight or obese, those insecure feelings can become strong, with impacts on physical health as well as social and emotional wellbeing.
There is no shortage of advice out there for teens who are concerned about their weight. From diet pills to cover stories on popular magazines, to fad diets, to celebrities promoting products, it can be hard to navigate what works and what's dangerous. Unfortunately, there are no quick fixes for lifelong health – like the tortoise and the hare, remember that ''slow and steady wins the race''.
Read More ›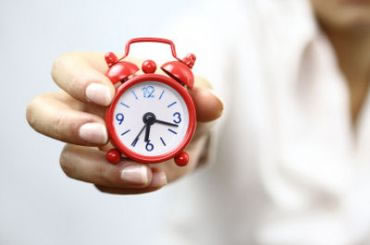 As a health coach for busy professionals, I hear a lot about how little
time
people have. My clients pack their days with meetings and commitments until there is barely room to breathe. But the truth is, no matter who we are, we all have the exact same amount of
time
--24 hours in each and every day. We can't choose how much time we get; but we
can
choose how to spend the time we have. And those choices make all the difference. Redirecting even small amounts of time away from unhealthy activities and toward healthier ones can start a snowball effect that will transform your life!
Read More ›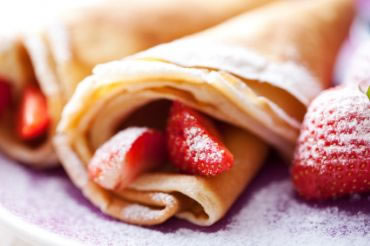 Hello, dailySpark readers! This is Anne from the food and fitness blog, fANNEtastic food. I'm currently nearing the end of my graduate program (I'm getting a Masters of Public Health from UNC-Chapel Hill and will be a Registered Dietitian), and between that, blogging, and planning my wedding, I don't have a whole lot of time left to cook. As a result, I've become an expert at quick, simple meals. In today's post, I'll share some of my favorite quick breakfasts, and I'll be back for another guest post soon to share my favorite quick dinners!
Read More ›
‹ Back
|
Read More Entries ›