All Entries For
guest blog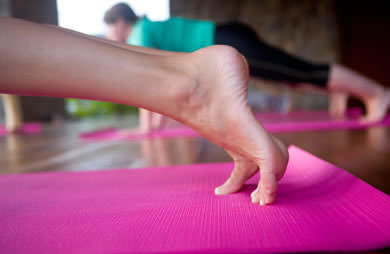 I have always thought of the combination of Pilates and yoga as the perfect marriage. Both are transformational, focused methods of movement that facilitate positive change in the body, mind and spirit. In my opinion, their differences complement one another in the best of ways. Pilates is known as a "workout," and yoga as a "practice"; however, the irony here is that, in order to improve at anything, we have to practice, and when we practice well both Pilates and yoga are can be exceptional workouts. And as you will see, both are worthy of your time and attention for innumerable reasons.
Unless you're very familiar with both—or a trained instructor—it may be difficult to tell how these two programs are different. In truth, there is a lot of overlap and similarities between yoga and Pilates. And what better way to understand them both than with a little history lesson on each.
Read More ›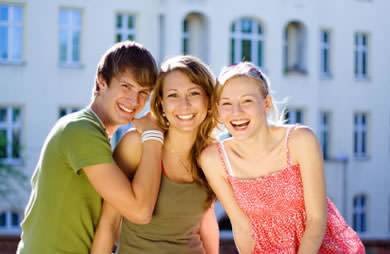 The teen years aren't easy, usually neither for the teens nor the parents! I don't know anyone who survived them unscathed. Between hormones, homework and the ''Heathers'', most teenagers have experienced pangs of insecurity and inadequacy at some point in time. And for those teens who are struggling with being overweight or obese, those insecure feelings can become strong, with impacts on physical health as well as social and emotional wellbeing.
There is no shortage of advice out there for teens who are concerned about their weight. From diet pills to cover stories on popular magazines, to fad diets, to celebrities promoting products, it can be hard to navigate what works and what's dangerous. Unfortunately, there are no quick fixes for lifelong health – like the tortoise and the hare, remember that ''slow and steady wins the race''.
Read More ›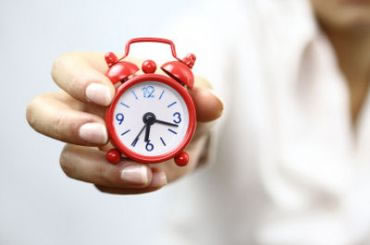 As a health coach for busy professionals, I hear a lot about how little
time
people have. My clients pack their days with meetings and commitments until there is barely room to breathe. But the truth is, no matter who we are, we all have the exact same amount of
time
--24 hours in each and every day. We can't choose how much time we get; but we
can
choose how to spend the time we have. And those choices make all the difference. Redirecting even small amounts of time away from unhealthy activities and toward healthier ones can start a snowball effect that will transform your life!
Read More ›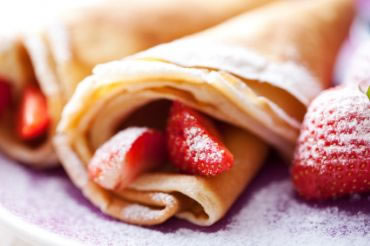 Hello, dailySpark readers! This is Anne from the food and fitness blog, fANNEtastic food. I'm currently nearing the end of my graduate program (I'm getting a Masters of Public Health from UNC-Chapel Hill and will be a Registered Dietitian), and between that, blogging, and planning my wedding, I don't have a whole lot of time left to cook. As a result, I've become an expert at quick, simple meals. In today's post, I'll share some of my favorite quick breakfasts, and I'll be back for another guest post soon to share my favorite quick dinners!
Read More ›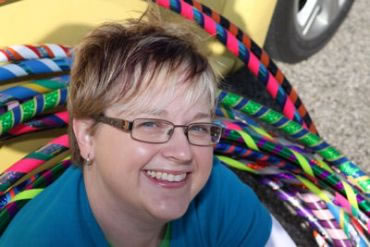 Normally, I'm not athletically-inclined. I took marching band to get out of gym. For me, to like something that resembles a sport is nothing short of a Christmas Miracle. Hooping is my sport and I'm not joking when I say I love it. Maybe it's more an art form than a sport. Not that I'm graceful at it, but it's expressive and joyful. As hippy or cheesy as that sounds, it's true. I chug along on my elliptical, do strength training and lots of other things. And that's all good. But hooping brings me joy; it makes me laugh. Belly laugh. While exercising. That's new territory for me.
Read More ›
I do not live in a perfect world where everything falls into place inside the boxes and lines of my day planner. Few of us do. So many of us can relate to the day-to-day chaos that requires quick decisions made in the heat of battle. I don't keep the same schedule for more than 7 days at a time. Just as soon as I adjust to day shift, I rotate to midnight shift, then afternoons, then back again. It seems like I am always scrambling to adjust, to regain my balance only to have to adapt again.
Many of us can tell a similar story. Maybe you are someone constantly devoting your time to the care and nurture of others. Maybe you are on the road a lot. Every person has a unique set of challenges that seems to
get in the way of their goals.
So how did I do it? How did I manage to overcome all of that, lose 100 pounds and train for a marathon? These are my top must-dos to gain traction on a demanding schedule.
Read More ›
When I started my weight loss journey, I thought the process would be pretty cut and dry. Thanks to the amazing resources on SparkPeople, I was well-educated on what I needed to do. I knew exactly how many calories I needed to eat, what I needed to do at the gym and what tools I'd need to be successful. It seemed like the process of weight loss would be linear. A + B = Weight Loss. And partially, that was true. But as I dove further into my journey, I discovered there were many emotions, thoughts and fears that came along with losing weight. The process wasn't so linear anymore. Suddenly, fitness and nutrition weren't the only two things I had to focus on. I had to tackle the emotional journey, too.
Once I got about ten pounds into my weight loss, I began struggling with a lot of self-doubt. What if I fall off the wagon? What if I never hit my goal weight? What if my knees give out? What if the people at the gym laugh at me? What if I fail? I was so paralyzed with these fears that my resolve to lose weight began to dissolve. After all, the status quo of being overweight was a lot less scary than the unknown of losing weight. I quickly realized I needed an outlet before I wrecked my healthy momentum. I needed a place to talk about all of the feelings and emotions that go along with losing a sizable amount of weight.
So I started blogging.
Read More ›
When it comes to succeeding at weight loss, knowing what to do is only half the battle. The real challenge is sticking with your healthy lifestyle in the midst of all the other responsibilities you have on your plate. Even with hard work and self-discipline, it's easy to get tripped up by pitfalls like
emotional eating
, waning motivation, and erratic weight fluctuations without a good game plan.
On your road to weight loss, you will encounter a few major triggers that I like to call the three Os—overwhelm, overload, and overeating. The first two Os-- overwhelm and overload-- both create incredible challenges for new habits and lifestyle changes by triggering the third O--overeating.
When you are stressed,
your biochemistry makes you hungry. When you don't take the time to care for yourself in other ways, food can tempt you as an easy-to-reach stress relief, or a way to "energize" and keep going.
Here's what you need to know.
Read More ›
Knee pain can come on suddenly: a sideways blow in athletics or a nasty fall while stepping off a curb. But many knee issues creep up after years of poor alignment, which results in wear and tear and arthritis. No matter the cause, knee issues do not often exist in isolation. In other words, a "cranky" knee will often have an un-neighborly relationship with the ankle below it, and/or the hip above it.
Whatever detonated your knee pain, the tissues above and below the knee must be nurtured, strengthened and given some "KneeHab" in order for the knee to learn some new strategies for pain-free living. And don't forget the
other
knee, hip and ankle on the non-injured side, as it will also develop its own issues too from being "leaned on" so often. These compensation attempts inevitably lead to low back pain, neck and shoulder pain—and more yuck.
My
Yoga Tune Up® Quick Fix Rx: KneeHab DVD
($19.95) provides solutions whether your knee is wonky from sports, you're recovering from meniscus surgery or you are just looking to prevent knee injury. It will show you how to help manage just about every stage of knee dysfunction and maintenance. Here are five Yoga Tune Up® moves from my DVD to keep your knees happy, healthy and pain free!
Read More ›
Editor's Note (Nicole Nichols): I had the pleasure of meeting Kenlie at the IDEA fitness convention in L.A. this past August. As I learned more about her, I was so inspired by her accomplishments and how she turned what was a very difficult and embarrassing situation into something positive. I wanted to share her story with all of you, so I asked Kenlie to write a guest blog. I hope you find it as real and motivational as I did.
By Kenlie Tiggeman
I used to dread simple tasks like going to the grocery store and walking to the mailbox. I was constantly overwhelmed with anxiety when I knew I'd have to ride in someone else's car, so I avoided it as much as possible. I bought two plane tickets for every flight I had to take because I knew that one seat wouldn't be enough for me, and I felt shame every time I had to walk back into a rental car company to upgrade because I couldn't fit into a mid-size car. But that shame was mild in comparison to shame I felt when the weight of my body broke the driver's seat of my own car.
I know it's my own fault that my small frame grew to almost 400 pounds. I was disgusted with myself—disgusted with the fact that I couldn't go to dinner without asking for a table instead of a booth because it was obvious that I wouldn't fit into the latter. My life, which was so good in some ways, was completely overshadowed by my body. And while people looked at me in disgust, no one was more repulsed by me than I was.
So I changed my ways and lost 100 pounds. Losing it made everything in my life easier and more fun. I was happier than I had ever been! But in reality, 100 pounds down is just the tip of the iceberg for me—I'm still obese.
If you saw me walking down the street (or in an airport terminal), you wouldn't know all that I've accomplished in my journey so far. You wouldn't know that I work out five days a week (sometimes more) and eat mostly healthy, unprocessed foods. You wouldn't know that I'm down 10 clothing sizes or that I can jog up several flights of stairs before I break a sweat. That I can swim over a mile and a half without thinking about taking a break, or that I have killer good balance. You wouldn't know any of these things by looking at me now.
Instead, if you saw me, you'd probably assume that I watch TV every day for hours on end. You certainly wouldn't guess that I'm training for a triathlon or that I love climbing stairs and sweating it out on the elliptical. Maybe you'd judge me or pity me or ignore me, or maybe you'd single me out in a crowd and tell me that I'm too fat.
Okay, so SparkPeople members are clearly too awesome to think things like that, but it happens. In fact, all of these things have happened to me even after experiencing weight loss in the triple digits.
Read More ›
For many of us, exercise is the part of the day we look forward to. But for those who struggle with chronic pain, working out isn't enjoyable. It hurts.
Knees are particularly vulnerable to pain during exercise (and afterwards). There are several common exercises (from lunges to those performed in kneeling positions) that are known to cause knee discomfort. But rather than skip some of these very effective moves, you can modify your workouts and still get great results—minus the pain.
Here are four exercises that can cause knee pain, along with some simple tips to modify the exercise so that you can perform it safely and effectively.
Read More ›
Confession: I've eaten a sweet potato almost every day for the past four years.
I eat them roasted and dipped in BBQ sauce or baked and topped with cinnamon and maple syrup, to which my husband says: "Syrup on sweet potatoes? You're so weird."
Even after two years of marriage he still thinks it's crazy.
My mom's sweet potato casserole at Thanksgiving dinner was my favorite. I could easily put away three or four servings. That's how I fell in love with them. The way my mother cooked sweet potato casserole can't be rivaled. Brown sugar and butter, marshmallows and pecans, these are things I believe heaven will be made of. Hopefully paired with sweet potatoes.
Now, I don't only like or eat sweet potatoes, exclusively. I love any type of vegetable.
But it hasn't always been this way.
Read More ›