All Entries For
fitness defined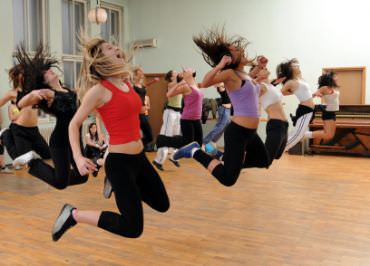 People often ask me whether certain workouts are "high impact" or "low impact," and in answering them, I have discovered is that there is a lot of confusion among exercisers about what these terms really mean. Yes, they deal somewhat with overall intensity and calorie burn, and are important for fitness tracking, but there's more to it than that. Low- and high-impact exercises offer different benefits and pose different risks. So here are the basics you need to know about the highs and lows of these different forms of exercise.
Read More ›
Usually, the average exerciser doesn't think about physiology or kinesiology when he or she is exercising. Sure, you think about form, doing your exercises correctly, and achieving balance—both in terms of overall fitness (a balance of cardio, strength training and flexibility) and individual workouts (a balance in the body where you exercise all of your major muscle groups). And that's great! But there is also a lot going on in your body during each workout, and sometimes, learning more about exactly what is happening can help you work out more effectively so you can get better results.
Whether or not you've heard of concentric and eccentric muscle contractions, you can benefit from learning the difference—especially because focusing on ONE of them can help you get even better results from your strength training program—without spending more time in the gym.
Read More ›
We'll all been there. You just started working out after a long hiatus. You feel proud and accomplished, but wake up the next day feeling so stiff, sore and achy that you don't want to get out of bed! You slowly but surely get on with your day, but every time you have to move, you feel that stiffness (and feel self-conscious as you wobble around, barely able to bend your knees). While it's great to know that you must have done
something
right for your muscles to be so sore, it certainly doesn't feel right! You wonder: Should I take it easy and skip my workout? The answer is a little more complex than a yes or no. What you should try is
active recovery
. So what does
that
mean?
Read More ›
Most of you probably haven't heard of open and closed chain exercises. But chances are, you do them all the time without even knowing it. It's important to understand the difference between the two because one type is safer while the other can increase your risk of pain and injury. Do you know the difference?
Read More ›