All Entries For
fit after 50
The muscles of your core work together to support posture, protect the spine and improve agility, balance and power, making core strength training an important part of any fitness routine. Unfortunately, for many people, core strength training and back pain or discomfort go hand in hand. Often resulting from weak muscles and poor form, back pain is no reason to avoid core strength training, though. In fact, properly performed core exercises can simultaneously help protect your back and strengthen the abs at the same time.
Decrease the probability of injury with these back-friendly core strength exercises.
Read More ›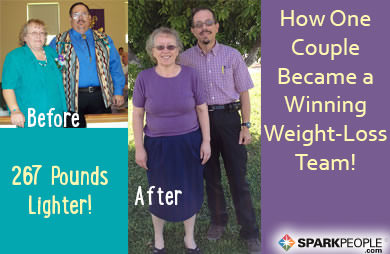 A couple facing diabetes and other health issues joined together to start a weight loss journey that took them from sedentary and lifeless to vigorous and healthy. They now have many Valentine's Day celebrations ahead of them as a couple thanks to careful food tracking and daily walking!
Names:
Steve and Debbie Cartwright
Usernames:
Sac-6582
and
Debarizona
Amount of weight lost:
Steve lost 180 pounds and Debbie lost 87 pounds
Hometown:
Peoria, AZ
Occupations:
Steve is in ministry and Debbie is a facility director for a camp/retreat
Ages:
Steve is 54 and Debbie is 52
Read More ›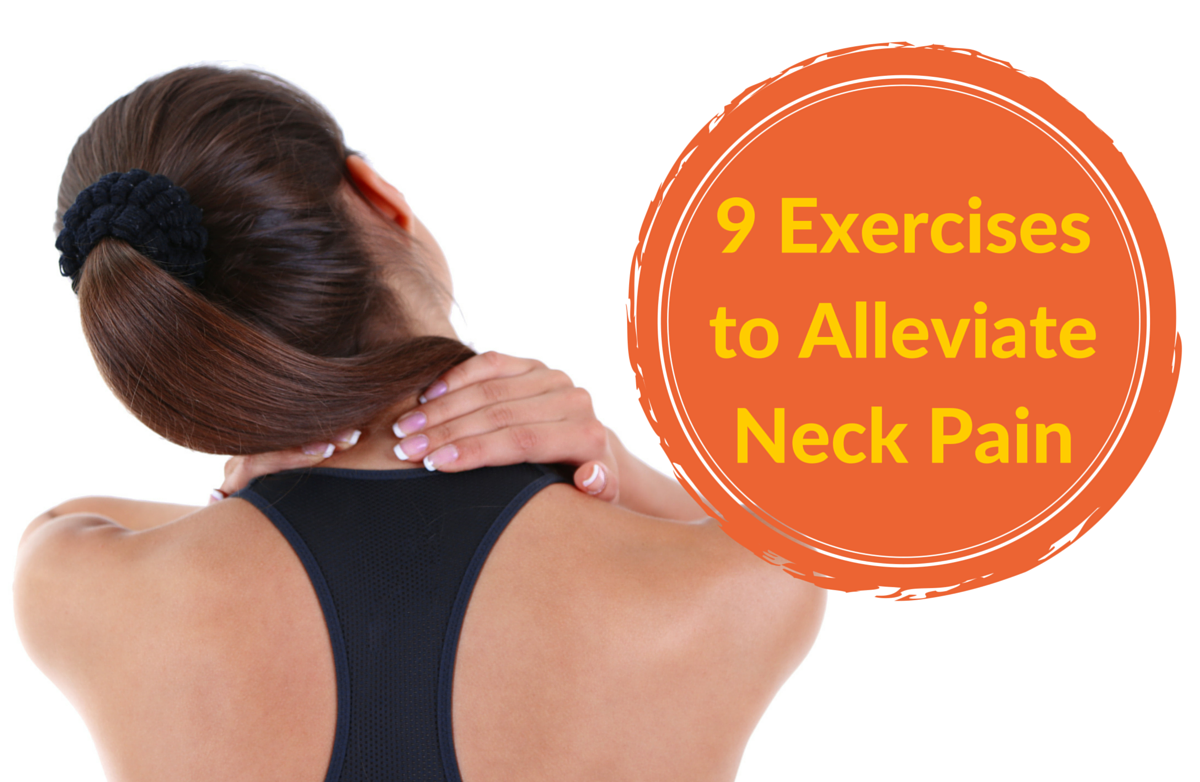 Neck pain is one of the most common problems that many of us experience. Studies show that 30% of people experience neck pain, with women affected more often than men. The neck includes seven segments (or vertebrae) with discs acting as shock-absorbers between the segments. The vertebrae are supported by 18 groups of muscles that maintain support and allow function. Why so many muscles? Well, the head weighs about 10 pounds and sits about 10 inches above the shoulders with only the neck to support it. No wonder it gets sore from time to time!
So, how do we keep our neck healthy and strong? The answer is maintaining motion and strength exercises. So let's look at both. And remember, if you experience pain, stop the exercise and consult your doctor. And don't feel you have to do all of the exercises. Pick the ones that help the most and don't cause increased pain.
Read More ›
Perhaps the most common question I receive from patients is, ''I can't exercise because of knee arthritis. What do I do?'' Over 1 in 10 people over the age of 65 suffer from knee arthritis. This can make exercising more challenging. As a result, many people with knee pain from arthritis just stop exercising. This can lead to obesity, loss of muscle tone, worsening of the arthritis and depression. You heard that right--exercise improves knee arthritis, and lack of exercise makes it worse! If you have knee arthritis, there are some moves you may wish to avoid until your symptoms improve:
1. Bending the knee while bearing weight
2. Flexing the knee past ninety degrees
3. Stressing the ligaments by leaping from side to side
If the above moves cause you discomfort, below are some alternative exercises that will move the knee joint safely while strengthening all the supporting muscles.
You will want to be on the floor for most of these exercises, so take your time getting down and back up again. Use a thick rug or exercise mat for comfort. If you have a firm mattress, you can even do some of these moves in bed.
Read More ›
Exercise isn't just about burning calories and building strength. It's also about improving productivity and quality of life. But when is
the best time to exercise
? The answer is whenever it best fits into your schedule. One problem with afternoon or evening workouts is that they are often put off by other conflicting responsibilities. In addition, if you exercise too late in the day, it can be hard to "wind down" and fall asleep.
Early morning can be a great time to get some exercise in as long as it doesn't make you late for the rest of your day. As a spine surgeon I have to be "ready to go" with a high energy level by 6 a.m. This doesn't leave time for a lengthy morning workout so we at
MDFitness
came up with a 5-minute workout that you can do right out of bed without disrupting your morning routine. In the time it takes to brew your coffee you can have your metabolism revved up to full throttle and ready for whatever the day throws at you. It works for me and I know it will work for you. We use the same easy-to-follow exercises you will find in our DVD
The Doctors Workout
.
Read More ›
Carol Funke
(
AWESOMECAROL55
)Weight Lost:
120 pounds
Hometown:
Garden Plain, KS
Occupation:
Aerospace industry
What was life like before your weight loss?
I have been a yo-yo dieter all my life. In my high school days, I was very active and athletic. My weight gain started for the first time when I left home for college. I became very inactive and developed very unhealthy eating habits. The weight piled on and I soon started a pattern of weight gain and weight loss that was to be with me throughout my life. Many times I gained substantial amounts of weight, became disgusted with myself, and then struggled to take it off again. I'd get depressed, sit on the old pity pot, and eat everything in sight.
My life was horrible at my highest weight. It was very difficult for me to physically do my job as I was required to be on my feet most of the day. I had knee problems, my back hurt and after a long day at work, I could barely walk. It was all I could do at the end of a long day to have enough energy to pull myself out of the recliner and spend quality time with friends and family. So, I sat there and ate. Besides the physical aspects of my weight gain, there were many emotional and mental repercussions. My self- esteem was at an all-time low. I was ashamed of how I looked, how I dressed, and how I ate. When I looked in the mirror, I did not like what I saw! I had no self-confidence and felt weak and inferior. A car full of teenagers actually "oinked" at me one time as I walked down the street. That was a very painful and humiliating incident, but instead of motivating me to make changes, it caused me to sink even lower in depression.
What was your 'light bulb moment' that made you get serious about losing the weight?
My biggest motivation to lose weight was a desire to regain control of my life and of my health! My father died at age 46 from a cerebral hemorrhage. He was overweight, had high blood pressure and smoked. At the age of 55, it became crystal clear to me that I had hit bottom and drastic changes needed to be made. I was killing myself and no one could help me until I decided to help myself. My "a-ha" moment came after spending one night in the cardiac care unit at a local hospital. I was taken to the hospital by a friend after experiencing chest pains like I had never felt before. My blood pressure and cholesterol were sky high, and at that time I weighed 235 pounds. They decided to admit me to CCU to run some tests. It was the most horrible, miserable experience of my life. I had a lot of time to reflect on exactly what I had done to get myself into that mess and what I could do to get myself out of there. I decided right then and there that I would do WHATEVER it took to never be in that predicament again! The cardiologist ordered many tests that night on my heart and luckily everything came out OK! He did tell me that unless I drastically changed my eating and exercise habits, there was no guarantee where I might be in 10 years. I knew I had to turn my life around. I simply had no choice.
Tell us a bit about your weight-loss journey:
Read More ›
Marsha West (SLENDERELLA61)Weight Lost:
86 pounds
Hometown:
Lakeland, FL
Occupation:
Retired Non-Profit Administrator
What was life like before your weight loss?
I was put on my first "diet" at one year of age. The doctor put me on skim milk. I was heavy throughout my childhood. My parents were very loving and encouraging in many ways but were both overweight and didn't recognize my weight as a problem until I was 11 years old. I then tried diet shakes and diet cola. I tried to lose unsuccessfully for years. At age 16, I finally lost 60 pounds, going from 172 to 112 pounds. It took me nine months to lose it, and I probably did not maintain for even a week. I went back up to 155 pounds within three months.
As a child I didn't want to run, dance, or move fast because I was embarrassed to let others see my fat jiggle. When all my friends were dating, I wasn't. I was so sad not to have a date to the prom. As an adult, I constantly felt less than other people because of my weight. I put up with bad relationships and being treated badly because I didn't think I deserved more. I had given up trying to lose weight to look better.
What was your 'light-bulb moment' that made you get serious about losing the weight?
When the doctor told me, at age 59, that I had three months to bring down my cholesterol and blood pressure, I wanted to do it for my health. And then, my daughter asked me to help her lose her baby weight, and I certainly wanted to support her. There was an evening when I was sitting in front of the TV eating dry cereal out of the box when I noticed how empty the box had become with me not even really tasting it. I told myself that if I wanted to live life at the weight that I really wanted to be, then I simply could not continue this mindless eating. For the next week, I felt like I was in mourning the loss of my good evening companion.
Not long after that, I was just about to overfeed my dear dog as usual; I was always afraid she might be hungry. But then I stopped. I wanted her to have the same health and energy I was beginning to enjoy! The light bulb went on and I knew what I wanted for both of us. There were no doubts and no turning back.
Tell us a bit about your weight loss journey: Read More ›
Barbara Whitehead (ONEKIDSMOM)Weight Lost:
100 pounds
Hometown:
Lincoln, NE
Occupation
: Computer Programmer/Analyst
What was life like before your weight loss?
I have been a compulsive eater since childhood, raiding my parents' food stores and downing large volumes of candy when I could get it. I was a fairly active child, so didn't start actually gaining the pounds until adolescence. I lost with an unhealthy fast/feast diet cycle between high school and college, which is the last time I was in the 120s before this current lifestyle change. I was the classic yo-yo dieter. I'd try for a while, lose some, and then gain it all back. I was so unfit that walking five steps across the room to answer the telephone caused my mother-in-law to ask me whether I had been running. I was afraid that if my young son would hurt himself on the playground, I would be unable to get to him to help him.
What was your 'light bulb moment' that made you get serious about losing the weight?
My motivation to lose weight was to save my life. I also wanted to manage the stresses in my life in a healthier way and to be happy. The "a-ha moment" came when I realized it was not losing the weight or the number on the scale that made me happy. It was the behaviors that gave me weight loss and a healthy weight as a side effect that truly made me happy! I firmly believe that this is the revelation that will enable me to keep it off for life.
Tell us a bit about your weight loss journey with SparkPeople: Read More ›
Donna DeGroot (DDHEART)Weight Lost: 41 poundsHometown: Gillett, WIOccupation: Retired Cardiac Nurse Specialist/ re-retired Passenger Services Manager on a private railcar
What was life like before your weight loss?
I was never hugely overweight, but always heavier than I probably should be. I grew up being "the big little sister." My father said he preferred his girls plump (I hate that word!) while my mother had her own weight problems. Food was the equivalent of love. No hugging, but here have some ice cream. Now, that's not to blame my family but it does help to explain the complex relationship with food and the connection with emotional eating. I love to eat and I eat when I'm unhappy, bored, when socializing, etc. I have almost no pictures from when I was heavier. I would avoid the camera like the plague and when I did find that a photo of me was taken, I would often get rid of it if it was unflattering. It's important for me to note, that when I try to look back through photos, I now see pictures where I was not particularly overweight but if you were to ask me I would've said I was ALWAYS overweight. I did not have an eating disorder, unless you would count the years of yo-yo diets, but during those earlier years, I also wasn't particularly fit. I certainly wasn't athletic. Even as a child, I was shy, cautious and aware that I was "the fat little sister." I was not as coordinated as other children- at least that's what I thought- and I was afraid to try things for fear that I would look foolish. I missed out on so much.
What was your 'light bulb moment' that made you get serious about losing the weight?
A few years ago when I retired, I joined Weight Watchers and had to step on the scale. My 'OMG moment' was stepping on that scale and realizing that this weight gain could not keep up. I lost about 40 pounds and actually wore a size six very briefly. Alas, I didn't keep it up. I should have continued to go to meetings, but didn't and soon even size 12's didn't fit. I managed to keep some control but just couldn't seem to get myself on track. I knew I needed to adopt a different life philosophy if I want to fit inside a different body. I don't know if I will ever be a person who likes to exercise more than she likes to eat, but I sure would like to be someone who doesn't fill the empty spaces with food.
Tell us a bit about your weight loss journey: Read More ›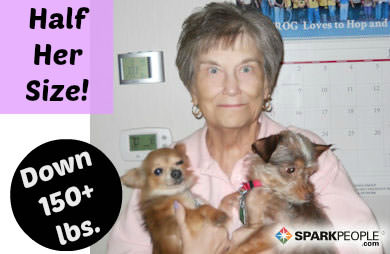 Evelyn Cruze
(
EVWINGS
)
Weight Lost:
150 pounds
Hometown:
Crescent City, FL
What was life like before your weight loss?
There are several things that contributed to my weight gain. One of the biggest was that we had very little gym or fitness training in school. This made it difficult to add it to my life as I grew older; therefore, I spent most of my life in a sedate manner. Next, I became smoke-free, and I gained about 40 pounds. After that, I had major stress in my life trying to juggle my job and caring for my ailing mother. My income suffered, and I was very afraid. I would eat and eat and eat some more. Finally, I injured my knee and had to have surgery. During physical therapy, all of the work was blown out and I had to be bed bound for over four months, which also contributed to my weight gain.
At my highest weight of 274 pounds, life was awful. I would cry a lot and after my mother died, I gained even more weight. I felt very useless, especially after my knee surgery. One good thing was that I had a lot of support from my family. My new husband was wonderful about my knee injury, which occurred only a few months after we were married. He said it didn't matter to him what I weighed or what he had to do for me. He said it was called love and he knew I would do the same for him.
What was the main motivation behind your weight loss?
I felt so miserable weighing what I did. I didn't think it was healthy and my doctor agreed. He felt my asthma and sleep apnea could be corrected if I lost some weight. He and I talked a lot and I told him that I wanted to do this slowly to ensure that I would keep the weight off. He agreed and made some recommendations for me.
Read More ›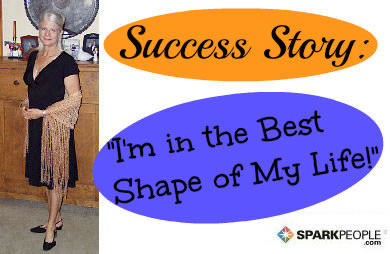 Carol Reinhard (
CAROLJEAN64
)Weight Lost: 57 poundsHometown: West Des Moines, IAOccupation: Retired
I was in the midst of therapy for depression. I broke my leg, the complications from which left me inactive for several months. I gained weight as a shield as I dealt with complex and frightening issues in therapy. I had little energy. I did not feel attractive to my husband and felt like a grandmother to almost anyone more than 10 years younger than me. I didn't want to be old when I knew I wasn't. I somehow inherently knew that combining good eating and physical activity was what I needed to complete the road to good emotional, physical and mental health that I started in therapy.
I made some great progress in therapy and decided to give my husband my weight loss goals as a birthday gift with the goal of being at my wedding weight by our 38th wedding anniversary eight months later. I made it with one day to spare. My first week I lost six pounds, and I gained only one week. I lost about 1.75 pounds per week.
Keeping a food journal has been so important in maintaining my weight. For me, it was all about portion control, portion control, portion control.
Interestingly enough, I came to SparkPeople
Read More ›
It's a great week for SparkPeople's Success Stories! Our members have been featured in two major magazines. First, we shared
Megen's story
, and today we have news about Pam Holmes (
MAGGIEROSEBOWL
), who started her weight loss journey at 328 pounds and 58 years old. Just over a year later, she hit her goal of 160, then kept going. Now she's at 150 pounds!
Read More ›
Meet Joyce (username GATORJOY), a SparkPeople member who has lost 60 pounds! Learn how she did it, and see how she continues to keep the weight off!
What is your age?
: I am 60 years old.
How long have you been a SparkPeople member? How did you find SparkPeople?
: I have been a SparkPeople member since July of 2010.
What is your favorite feature on SparkPeople?
:
The Nutrition Tracker
.
How much weight have you lost?
: Between 55 and 60 pounds.
How long did it take to lose the weight?
: It took me 9 months.
What was your light bulb moment that made you decide to lose weight?
: I saw a picture of myself that showed me how big I had become.
Read More ›